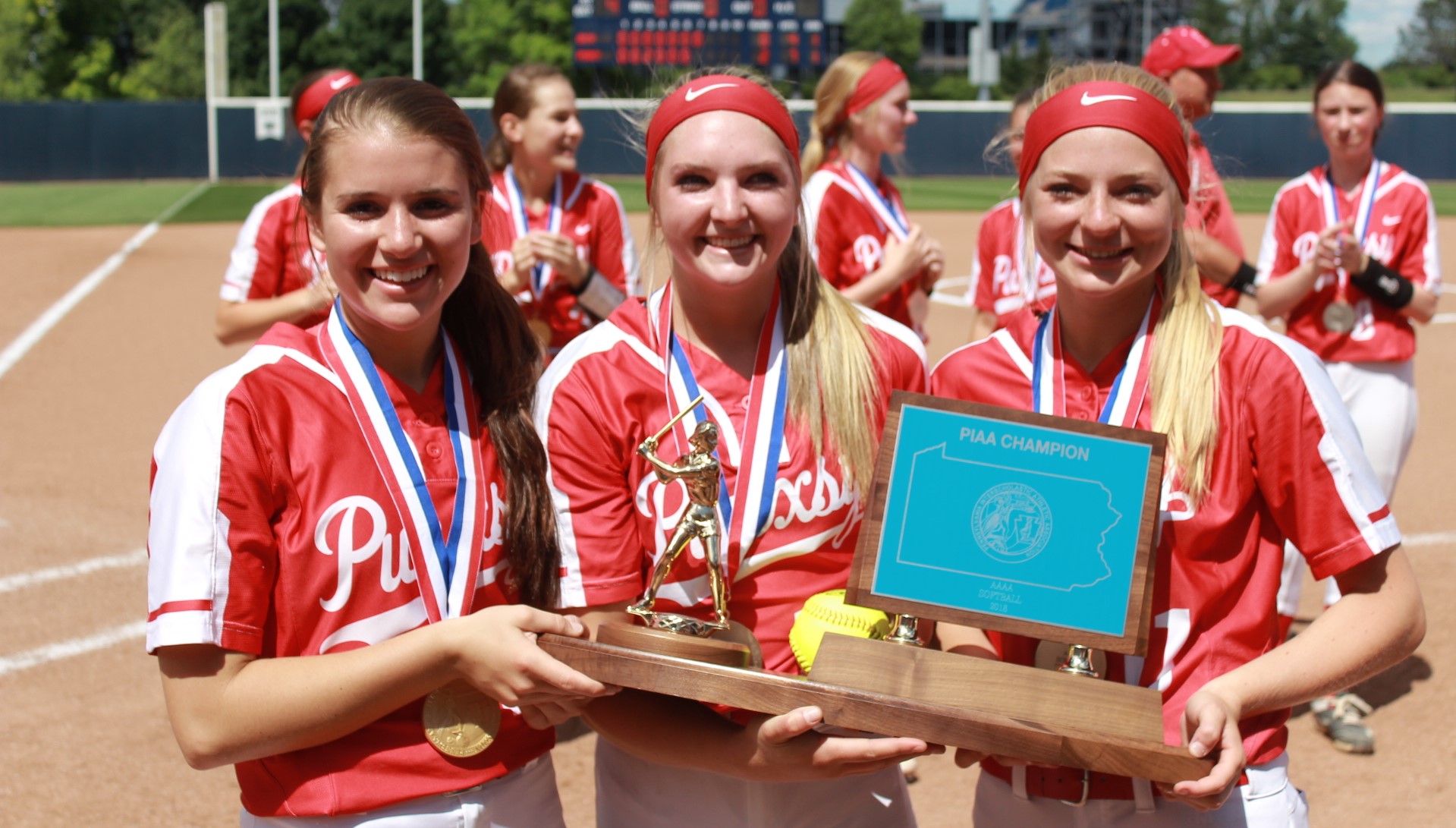 UNIVERSITY Park, Pa. – Kylee Lingenfelter struck out 15 and added an RBI double, as Punxsutawney claimed the PIAA Class 4A softball title with a 2-0 win over Bethlehem Catholic Friday afternoon at Beard Field on the campus of Penn State University.
(Punxsutawney seniors from left Toya Jones, Kylee Lingenfelter and Mia Lingenfelter with the PIAA Championship trophy. Photo by Jared Bakaysa of JB Graphics. See more of Bakaysa's work here)
Lingenfelter gave up just four hits, one hard hit, and walked three in leading the Lady Chucks to their first-ever PIAA softball title on the 11th anniversary of Punxsutawney PIAA Class 3A baseball championship in 2007.
Lingenfelter had an RBI double in the third inning and then scored on a base hit by Madison Stonbracker scoring the only two runs of the game.
Bethlehem Catholic did get the first two batters on in the top of the seventh, but a popped up bunt, a groundout and a three-pitch strikeout sealed the victory for the Lady Chucks.
Stay with D9sports.com for more on this breaking story including a full recap.