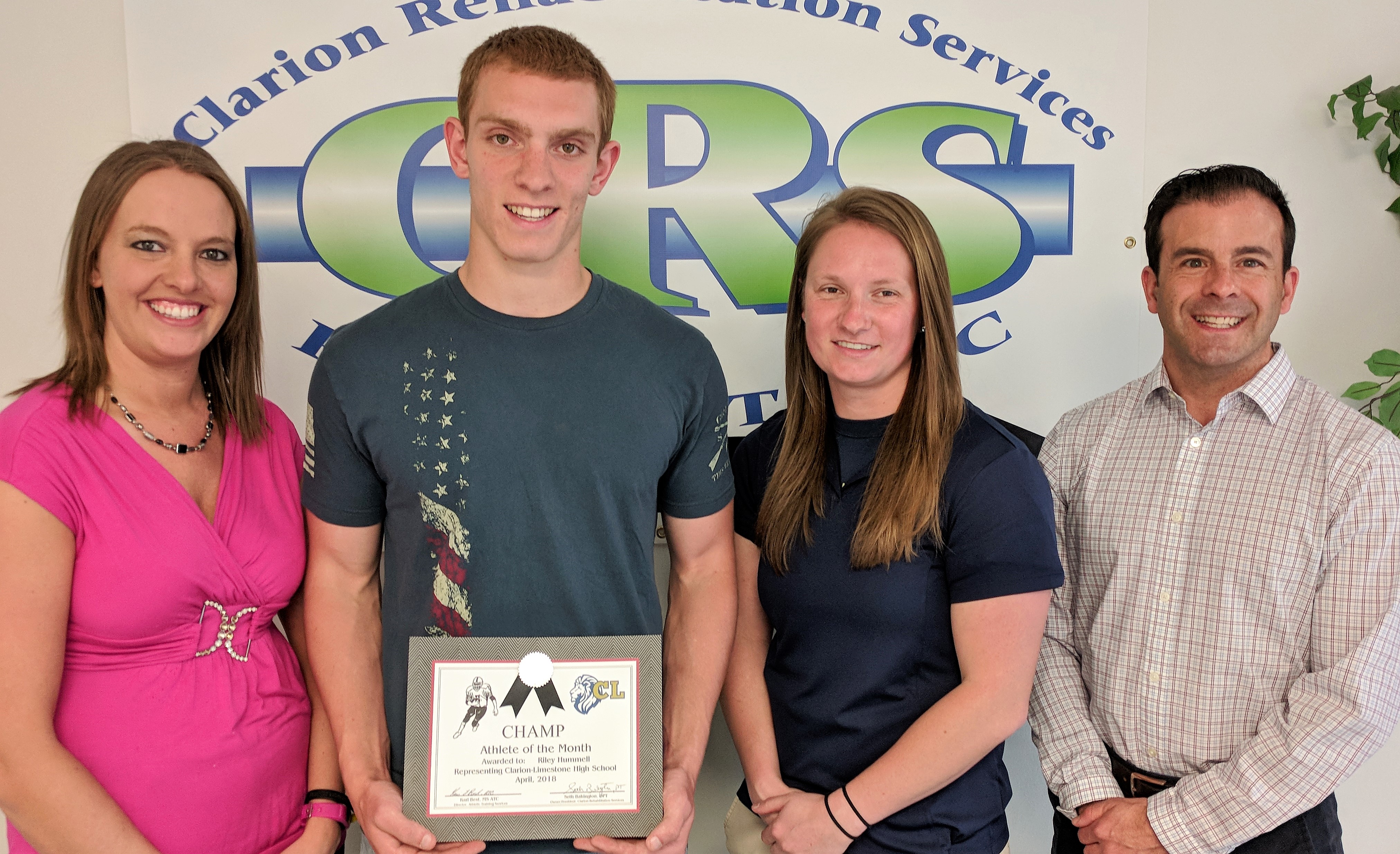 CLARION, Pa. – Riley Hummell is the April Clarion Rehab Services and CHAMP (Clarion Hospital Athletic Medicine Program) Student-Athlete of the Month.
(Photo: from left – Kari Best, Director of Sports Medicine at CHAMP; Riley Hummell; Emily Heasley Clarion-Limestone High School Athletic Trainer; and Seth Babington, Owner of Clarion Rehab.)
Hummell is a senior at Clarion-Limestone where he participates in football and track and field and is also a member of the Clarion County Youth Council and the FFA. His hobbies include hunting, fishing, camping and hanging out with his friends.
Riley's has enlisted in the Marines and will attend basic training in August. His plan is to be active duty for four years at which time he will then apply to the State Police Academy.
Hummell says his favorite sports memories including breaking the school javelin record (he recently won the District 9 Class 2A javelin title and is headed to the PIAA Meet this week).
"The most inspiring person in my life is Cory Bish," Hummell said. "He has been helping me and countless others in football since pewees. He is always helping others and doing what is right."
Hummell received gift certificated from both the Pizza Pub and DE Sports, Inc. for being the Student-Athlete of the Month.