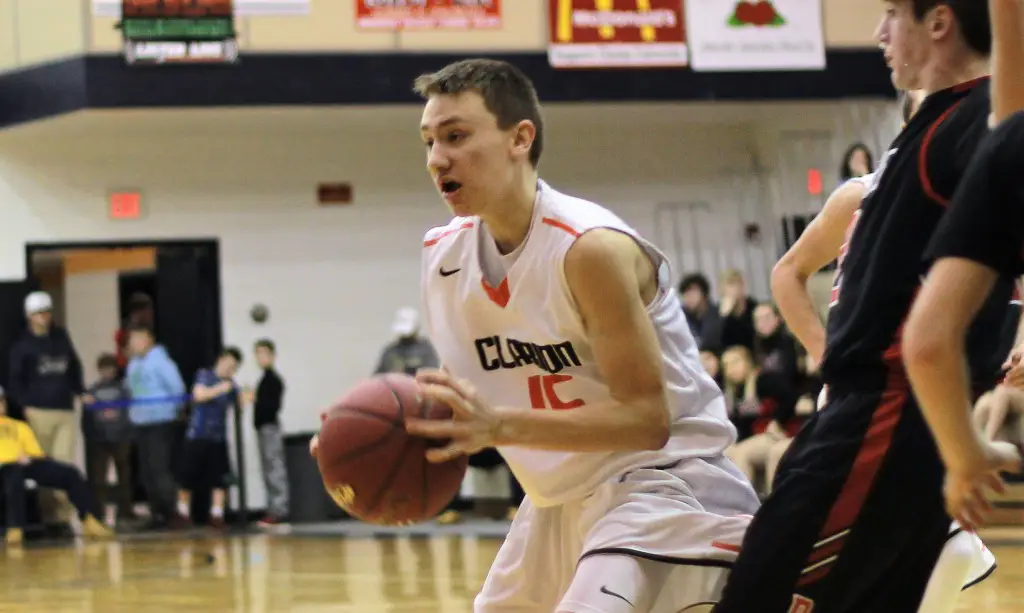 Around the League: Feb 5, 2021. Powered by Eric Shick Insurance.
Missing your team? Email scores and stats to sports@d9sports.com.
(Photo Courtesy of: Jared Bakaysa)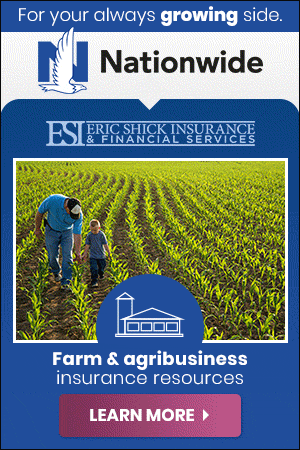 Boys Results
Clarion Area 82, Redbank Valley 67
A huge game from Cal German led Clarion past Redbank Valley, 82-67. German scored 26 points while adding six assists to lead Clarion. Beau Verdill had a double-double, scoring 15 points, 11 rebounds, six assists, and eight steals. Hunter Craddock also had a double-double, scoring 15 points and adding 12 rebounds. Christian Simko scored 22 as well for Clarion.
Redbank Valley's Bryson Bain led all scorers with 27 points, and Marquese Gardlock scored 20 for the Bulldogs.
Union 62, C-L 56
(Recap Provided by Steve Smail)
Trailing 48-39 heading into the fourth quarter, the Union Knights rallied with a 24-8 scoring blitz to come away with a 63-56 victory over Clarion-Limestone on Friday evening at the Lions' Den in Strattanville.
Karter Vogel scored all 11 of his points in the second half, while Caden Rainey scored 13 of his total in the second half, with nine of those coming in the fourth quarter. Skylar Roxbury also tallied double figures with 12 points. Brock Jordan and Payton Johnston each added nine. Vogel added 10 rebounds.
Read the full recap here.
Keystone 62, Moniteau 39
On Friday night, Keystone used a dominant two-way second-half performance to top Moniteau, 62-39. The Panthers only led by three at the half but outscored Moniteau 40-20 during the second half to coast to victory.
Colin Say led Keystone with 16 points, Brandon Pierce scored 15 points, and Bret Wingard tallied 14 to lead the Panthers. Kyle Pry was the lone Moniteau player in double figures, scoring 10 points.\
Read the full recap here.
A-C Valley 78, Venango Catholic 46
Another dominant performance by Levi Orton kept the A-C Valley offense rolling, as they defeated Venango Catholic, 78-46. Orton scored 29 points in the win, shooting 13-for-15 from the floor while adding 13 rebounds for a double-double. Tanner Merwin also had a solid game, scoring 15 points while going 5-for-7 from beyond the arc. Eli Penny was the chief facilitator for the Falcons, scoring 10 points while dishing out six assists.
Girls Results
Union 57, C-L 56
A fourth-quarter comeback spurred on by Dominika Logue powered Union past C-L, 57-56. With Union trailing 48-41 going into the final quarter, the Damsels outscored C-L 16-8 to snag a one-point victory. Logue scored 17 points on the night, including six in the fourth quarter, while Kennedy Vogle and Keira Croyle each tallied nine points. Anna Kennemuth led the Lions with 14 points.
North Clarion 48, Forest Area 18
A 25-point second quarter from North Clarion provided more than enough juice to top Forest Area, 48-18. While no North Clarion player scored double figures, ten different players were able to get on the scoresheet. Gwen Siegel led the Wolves with eight points. Forest Area's Amber Guzzi led all scorers with 10 points.
Karns City 34, Cranberry 26
The Gremlins' strong defense kept them ahead for the vast majority of the contest, as Karns City topped Cranberry, 34-26. Rossi McMillen had a good game for Karns City, scoring 12 points to lead all scorers. The Gremlins' defense was in top shape, holding their opponents to no more than nine points in each of the four quarters. Ava Ferringer was Cranberry's top scorer with 11 points.
Redbank Valley 52, Clarion Area 22
The Bulldogs' lockdown defense proved to be the X-factor in a big 52-22 win over Clarion. Redbank Valley allowed only five first-half points in the win, outscoring the Bobcats 22-5 in that period. The Bulldogs kept their momentum rolling in the second half, scoring 30 second-half points to seal the deal.
Redbank Valley's Caylen Rearick had a fantastic game, scoring 27 points in the victory. Madison Foringer also scored 10 points for the Bulldogs.
A-C Valley 36, Venango Catholic 29
The Falcons built up a big lead over the first three quarters, denying a Vikings comeback attempt to win, 36-29. A-C Valley secured the win via big second and third quarter performances, outscoring Venango Catholic 28-8 in the middle periods. Mia Sherman scored 14 points, tops for the Falcons. Andrea Meals also contributed eight points. Lily Homan led all scorers with 19 points.