Around the League: Feb 18, 2021. Powered by Eric Shick Insurance.
Missing your team? Email scores and stats to sports@d9sports.com.
(Pre-Covid Archived Photo from Kim Constantino)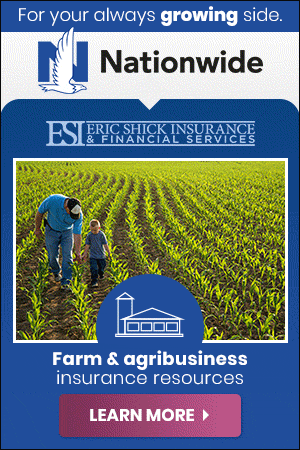 Boys Results
DuBois Central Catholic 77, Venango Catholic 55
A strong offensive night was enough for DuBois Central Catholic to top Venango Catholic, 77-55. The Cardinals received a pair of 15 point nights from Foster and Kness. 14 total players made the scoresheet for DCC, who started and ended the game with 23 point quarters.
Jake Liederbach had a great game for Venango Catholic, scoring 26 points while adding 10 boards. Andrew Burda scored 17 points, seven rebounds, and three steals for the Vikings. DCC improves to 9-4. Venango Catholic is now 2-11.
Girls Results
Venango Catholic 41, Sheffield 25
A balanced team effort powered the Vikings past Sheffield, 41-25. Six of Venango Catholic's seven players to step on the court made the scoresheet, with five players scoring six or more points. Lily Homan led all scorers with 12 points, and Kennedy Liederbach scored seven for the Vikings.
Venango Catholic notches their fourth win of the season, improving to 4-9. Sheffield falls to 0-9.
Union 60, Forest Area 27
Union controlled the contest from beginning to end in a 60-27 win over Forest Area. Union's Dominika Logue led all scorers with 19 points, while Kiera Croyle also hit double figures, scoring 11. The Damsels scored 20+ points in the first and fourth quarter, clicking well offensively for long stretches.
Amber Guzzi led Forest Area with 12 points. With the win, Union ups their record to 8-7, while Forest Area is now 0-13.
Clarion Area 42, DuBois 37
The Bobcats outscored DuBois 16-10 to snag a narrow 42-37 win in the final quarter. With Clarion trailing 27-26 going into the final quarter, Jordan Best's nine-point effort in the final period helped Clarion jump ahead and secure the victory. Erica Selfridge led Clarion with 15 points, while Best added 13. Selfridge and Best went a combined 20-of-25 from the charity stripe, making the most of their free opportunities.
Olivia Johnson scored eight points for DuBois, who had eight players score on the night. Clarion moves their record to 9-6, while DuBois drops to 5-7.
Keystone 61, Brookville 40
A huge 35-point night from Emily Lauer powered Keystone past Brookville, 61-40. Lauer was hot all night and scored an especially impressive 16 points in the third quarter. The Panthers used Lauer's big third quarter to pull away in the contest, growing a six-point halftime lead into a 21 point lead. Jozee Weaver chipped in with 11 points for the Panthers.
Alayna Haight led the Raiders with 15 points. Keystone improves to 13-1, while the Raiders fall to 2-10.
Redbank Valley 56, Brockway 39
The Bulldogs led for most of the night, and a big Redbank Valley fourth quarter sealed a 56-39 win over Brockway. The Bulldogs led 29-26 at the half and 38-36 after three quarters, but a huge effort on both ends of the floor allowed the Bulldogs to close out the game on an 18-3 run to seal the deal. The Bulldogs had two 20+ point scorers in Caylen Rearick and Alivia Huffman, who scored 21 and 20 points, respectively.
Danielle Wood led Brockway with 16 points, and Selena Buttery added 11 for the Rovers. Redbank Valley improves their mark to 9-5, while the Rovers fall to 6-4.