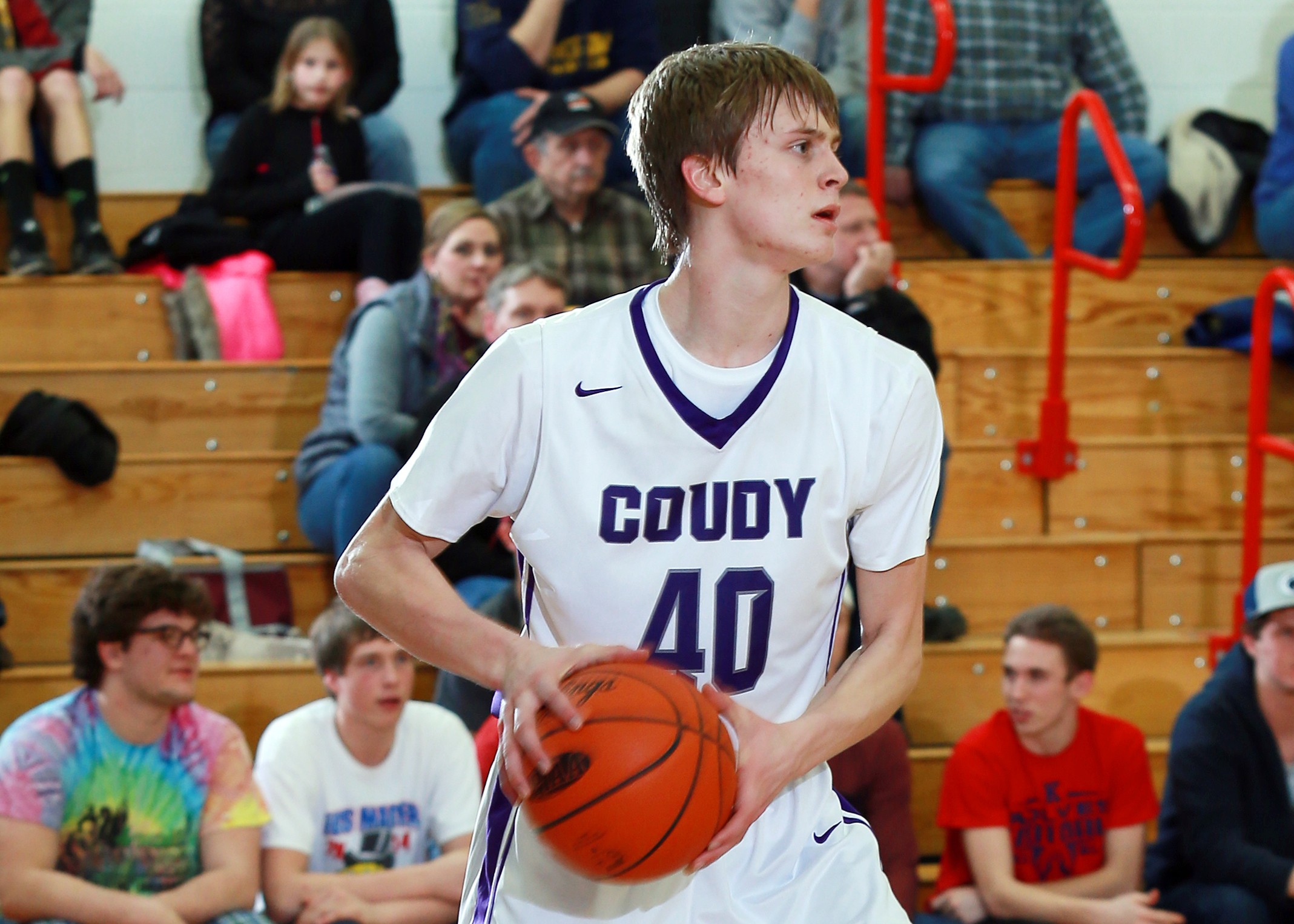 By Chris Rossetti
CLARION, Pa. – It's a bit like David vs. Goliath when Coudersport takes on Kennedy Catholic in the second round of the PIAA Class A boys' basketball playoffs at 6 p.m. Tuesday at Clarion University's Tippin Gym.
The District 9 runner-up Falcons (23-3) hail from a small town in north-central Pennsylvania that had a population of 2,538 in 2013.
The District 10 champion Golden Eagles (24-2), the No. 1 ranked team in Class A by PennLive.com, is more of an All-Star team than a high-school basketball squad.
Kennedy Catholic has two key players – Sagaba Konate and Mohamed Konate – hailing from Mali, a small country in Africa that had a population of 15.3 million in 2013. The Golden Eagles also have been bolstered by some of the best players in the Sharon area including their second-leading scorer – Jason Austin – a senior who transferred from Sharon prior to this season and leading scorer – Drew Magestro – a junior who transferred from Sharon after his freshman season.  
Of course, this isn't anything against Kennedy Catholic. They are just playing by the current set of rules set up by the PIAA and the Pennsylvania Legislature. Some feel those rules are fair. Many others don't.
What is indisputable is that a Coudersport win would be considered one of the greatest upsets in state basketball playoff history right there with Johnsonburg's win over Lincoln Park three years ago.
And it has to be that Rams win that the Coudy coaching staff points out to its players going into Tuesday night's contest.
Even though the experts say Coudy has no shot, the Falcons do have a young, talented team that could give Kennedy fits if they can control the tempo and shoot the ball well.
The lone senior starter for Coudersport is Darren Keglovits, who averages a team-leading 16.4 ppg.
After that, it's all underclassmen for the Falcons including sophomore Jared Green, who scores 13.9 ppg, and freshman sharpshooter Owen Chambers, who averages 12.8 ppg. Also for Coudy, junior Aaron Wolfinger adds 9.2 ppg.
Magestro leads a balanced Kennedy Catholic attack that averages nearly 80 points per game scoring 15.9 ppg. Jason Austin adds 15.7 ppg and Sagaba Konate, the 6-foot-8 West Virginia signee, adds 15.6 ppg as well. Freshman Maceo Austin comes off the bench to score 9.4 ppg, while Mohamed Konate adds 9.0 ppg and Channing Phillips 6.4 ppg.  
NOTES – This quote from former Cameron County head Jon Songer after his Red Raiders were beat by Kennedy Catholic in last year' second round, 53-29, pretty much sums up the difference between a small Class A public school and a private school in Class A, like Kennedy – "Our recruiting area stems from Driftwood to Rich Valley," Songer said last season … The winner of this game meets the winner of the Cardinal Wuerl vs. Bishop Carroll contest Friday at a site and time to be determined.