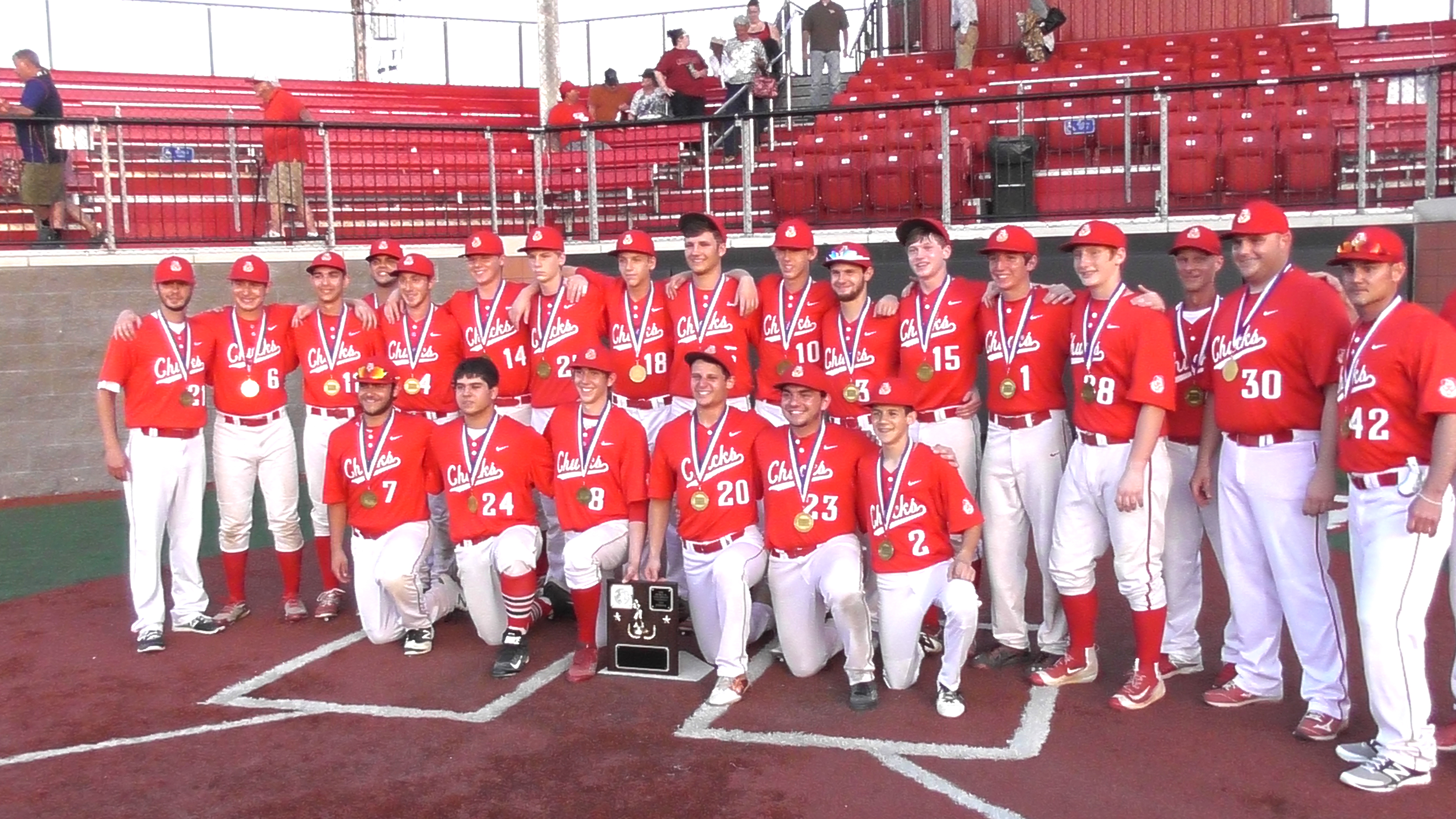 Between June 27 and July 22 we will be counting down the Top 20 Sports Stories in District 9 from the 2015-16 School Year starting with No. 20 June 27 and finishing with No. 1 July 22.
No. 20 Punxsutawney Wins 13th Straight District 9 Class AAA Baseball Title
It doesn't matter how many teams are in a classification. Anytime a team wins 13 straight District titles it has to be doing something right. And Punxsutawney baseball has built a District 9 dynasty that might never be matched. When the Chucks beat Clearfield 8-1 May 26, they won their 13th straight D9 Class AAA title.
Pitcher John Matthews was at the heart of this team, and Matthews threw a gem in the title game giving up an unearned run on three hits and two walks while striking out eight.
In the championship game, Peyton Graham drove in a pair of runs, while Lucas Burkett, Graham, Lucas Ambler and Jacob Weaver each had two hits, including a double by Graham. Dylan Huey, who also had a double, scored three times.
Punxsutawney grabbed a 3-0 lead with a three-run second and then made it 5-1 by scoring twice more in the third.
Matthews was back at it a little over a week later, helping the Chucks to a 3-2 win over Blackhawk in the opening round of the PIAA playoffs allowing two runs, one earned, in seven innings.
Punxsutawney's season came to a close in the second round of the PIAA playoffs in heartbreaking fashion with the Chucks losing a 4-3, nine-inning decision to Hamburg June 9.
Top 20 Sports Stories in District 9 for the 2015-16 School Year
No. 20 – Punxsutawney wins 13th straight District 9 Class AAA Baseball Title
No. 19 – Released June 28
No. 18 – Released June 29
No. 17 – Released June 30
No. 16 – Released July 1
No. 15 – Released July 4
No. 14 – Released July 5
No. 13 – Released July 6
No. 12 – Released July 7
No. 11 – Released July 8
No. 10 – Released July 11
No. 9 – Released July 12
No. 8 – Released July 13
No. 7 – Released July 14
No. 6 – Released July 15
No. 5 – Released July 18
No. 4 – Released July 19
No. 3 – Released July 20
No. 2 – Released July 21
No. 1 – Released July 22