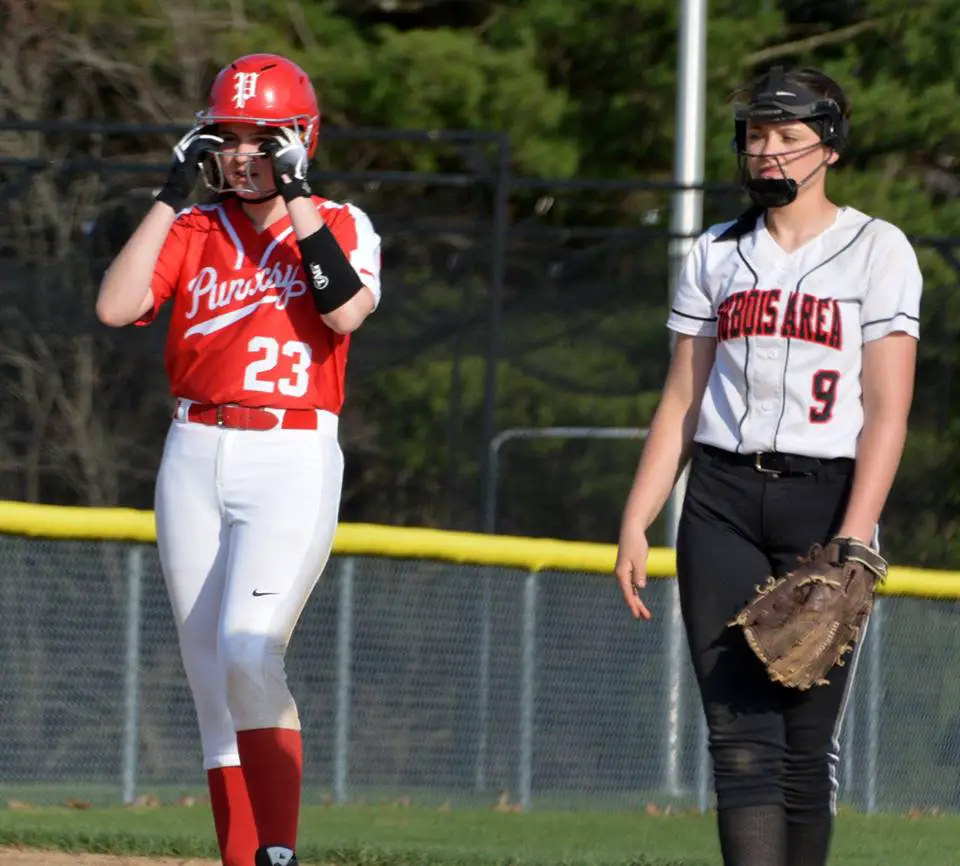 DUBOIS, Pa. – Sarah Snyder went 3-for-4 with a double, an RBI and two runs scored to lead DuBois into the District 6-9 Class 5A softball championship game with a 13-3, five-inning win over visiting Hollidaysburg at Heindl Field in DuBois Thursday afternoon.
(Photo of Kacie Means of DuBois. Photo by Don Cameron)
The Lady Beavers will take on Central Mountain in the District 6-9 title game May 23 at St. Francis University in Loretto, Pa.
On Thursday, DuBois used a six-run second and a five-run fourth to get the win.
Kacie Means had the big hit in the second with a three-run home run with two outs after DuBois took advantage of a couple of Hollidaysburg errors to start the inning. Abby Lecker chipped in a two-run single in the inning, and Maddie Smith had a sac fly.
Another long ball helped DuBois tack on in the third as Maddy Ho went deep this time.
Then in the fourth, the Lady Beavers exploded for five more runs sending 11 batters to the plate.
Means added a fourth RBI to her line in the inning while Kaylee Sadowski had a two-run hit as well.
Lecker finished the day 3-for-3 with the two RBIs and three runs scored with Ho also scoring three times.
Molly Nosker got the win.