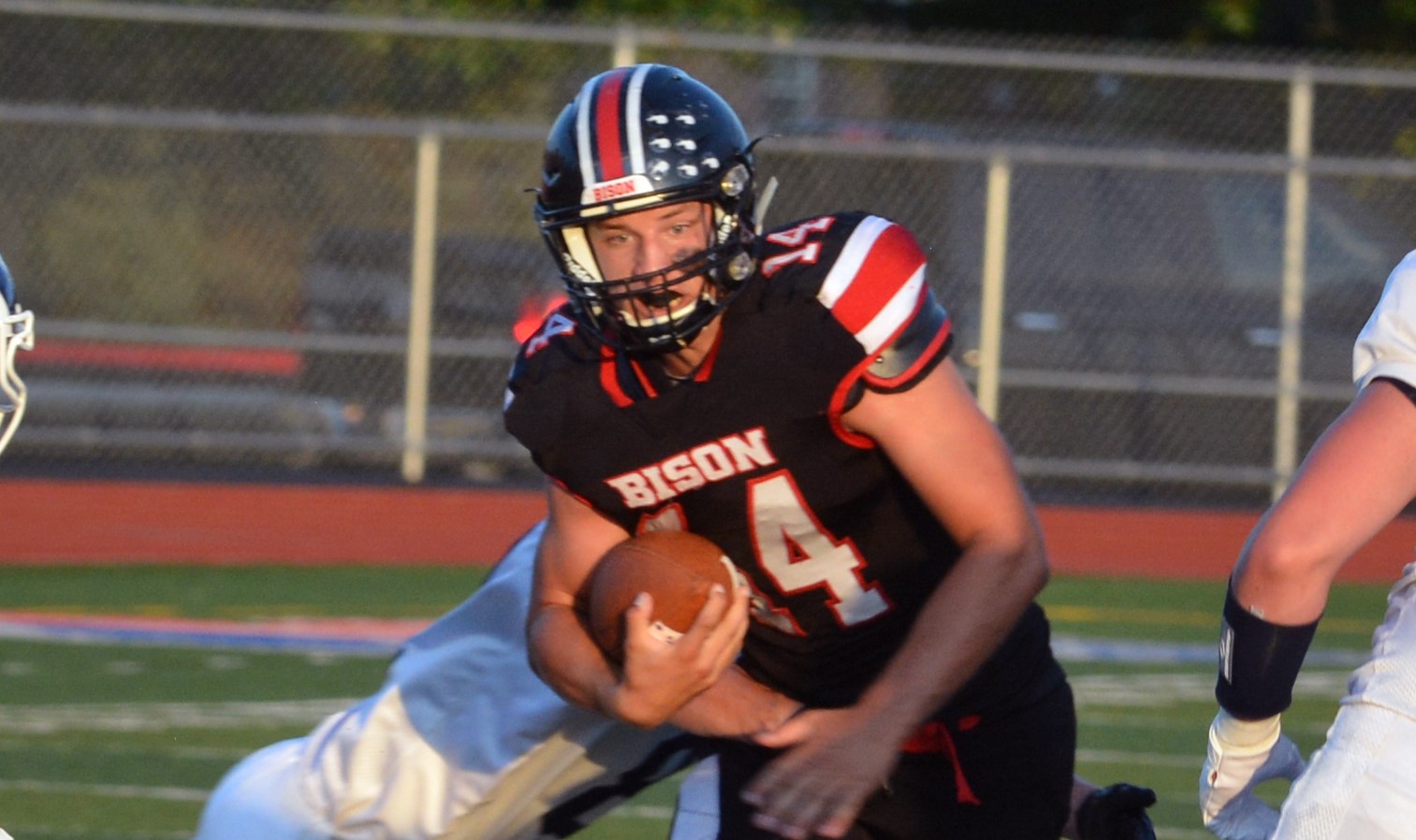 PHILIPSBURG, Pa. – Philipsburg-Osceola has informed Clearfield it won't be playing its scheduled home game with the Bison Friday, Oct. 18.
(Photo by Logan Cramer III)
Unless the Clearfield principal signs off on the game being a no-contest, and there is no advantage for the Bison principal to do so, the game will go as a forfeit win for Clearfield, according to District 9 football chairman Bob Tonkin.
Tonkin said P-O has elected not to play this week's game with Clearfield while also informing Penns Valley that it won't play the Week Nine game vs. the Rams either because of a lack of healthy players.
According to a story on PaFootballNews.com, parents took a vote last night and decided to cancel the rest of the season citing injuries.  Clearfield and Penns Valley were their last two opponents.  Clearfield would have been playing for the 600th program win but will now earn it via forfeit as long as the principal doesn't decide to let the game go as a "no play".
After last week's loss to Bald Eagle Area, Clearfield is 6-2 overall and 4-2 in the Mountain League. If the game goes as a forfeit, the Bison would pick move to 7-2 overall and 5-2 in conference play.
Philipsburg-Osceola, coming off a 56-0 loss to Huntingdon, was 1-7 overall and 0-6 in conference play.