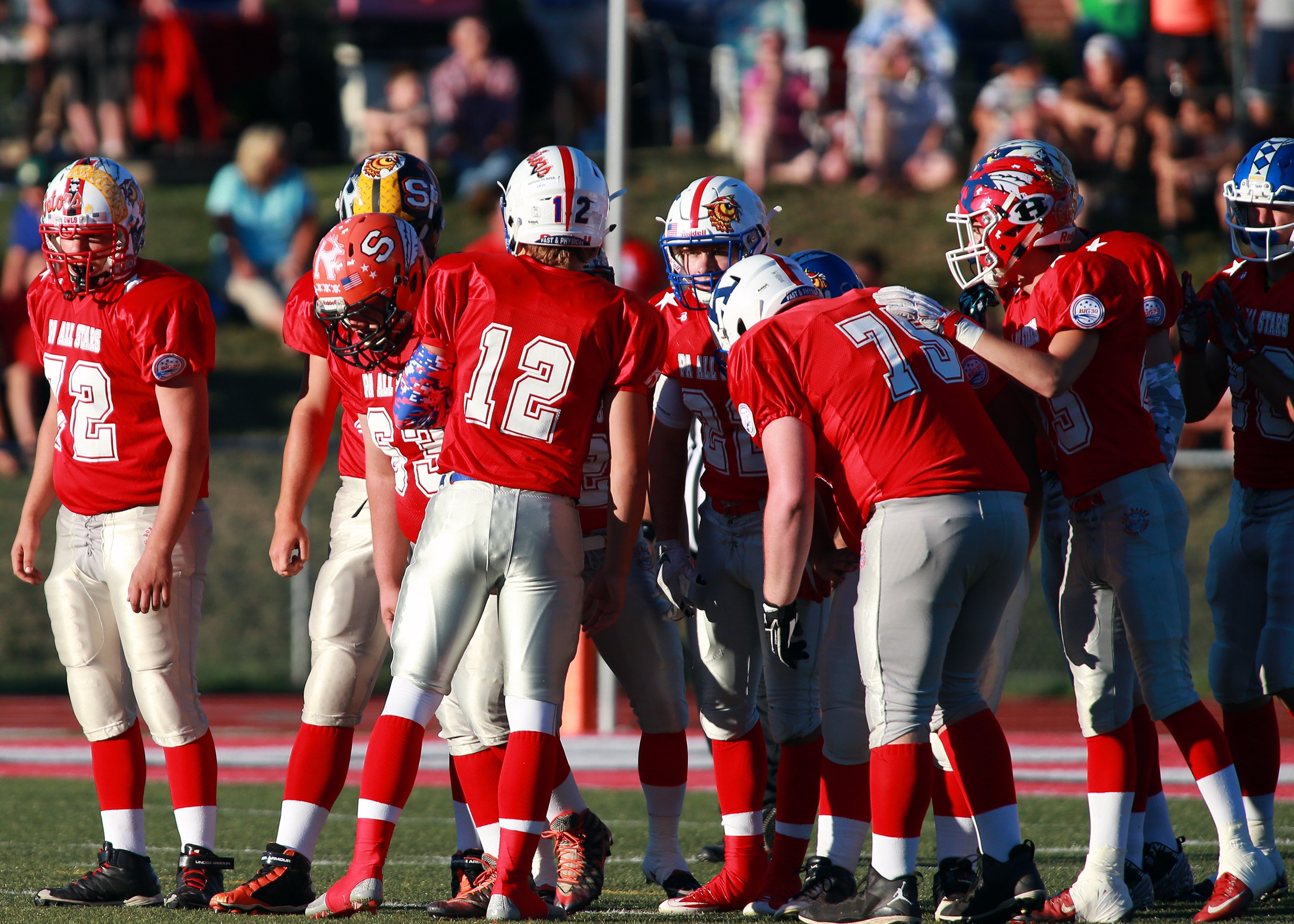 BRADFORD, Pa. – Shane Rolick of Kane scored twice to lead Pennsylvania to a 38-20 win over New York in the Big 30 Classic All-Star football game Saturday at Bradford's Parkway Field.
(Cover Photo of PA Huddle early in the game Saturday. Photo by Paul Burdick. For more of Burdick's work click here)
Rolick scored on an 8-yard run in the second quarter to put Pennsylvania ahead 14-6 before adding a 23-yard run in the third quarter to expand the lead to 35-14.
With the game tied at 14 later in the second quarter, Port Allegany's Tre Garzel scored on a 3-yard quarterback keeper to put PA ahead for good 21-14.
Noah Werner of Elk County Catholic then made it 28-14 with a 1-yard plunge to open the second-half scoring before Rolick's second touchdown made ti a three-score game.
New York grabbed a 6-0 lead on a Elijah Ramadhan 24-yard touchdown pass to Ben Burk.
But Pennsylvania answered back on a 1-yard run from Bradford's Alex Colosimo to take a 7-6 lead. Rolick then scored to make it 14-6.
With PA up 35-14 starting the fourth quarter, Jakeb Jones found the end zone on a 44-yard run to cut the lead to 35-20, but Grant Venmon kicked 22-yard field goal to end the scoring.