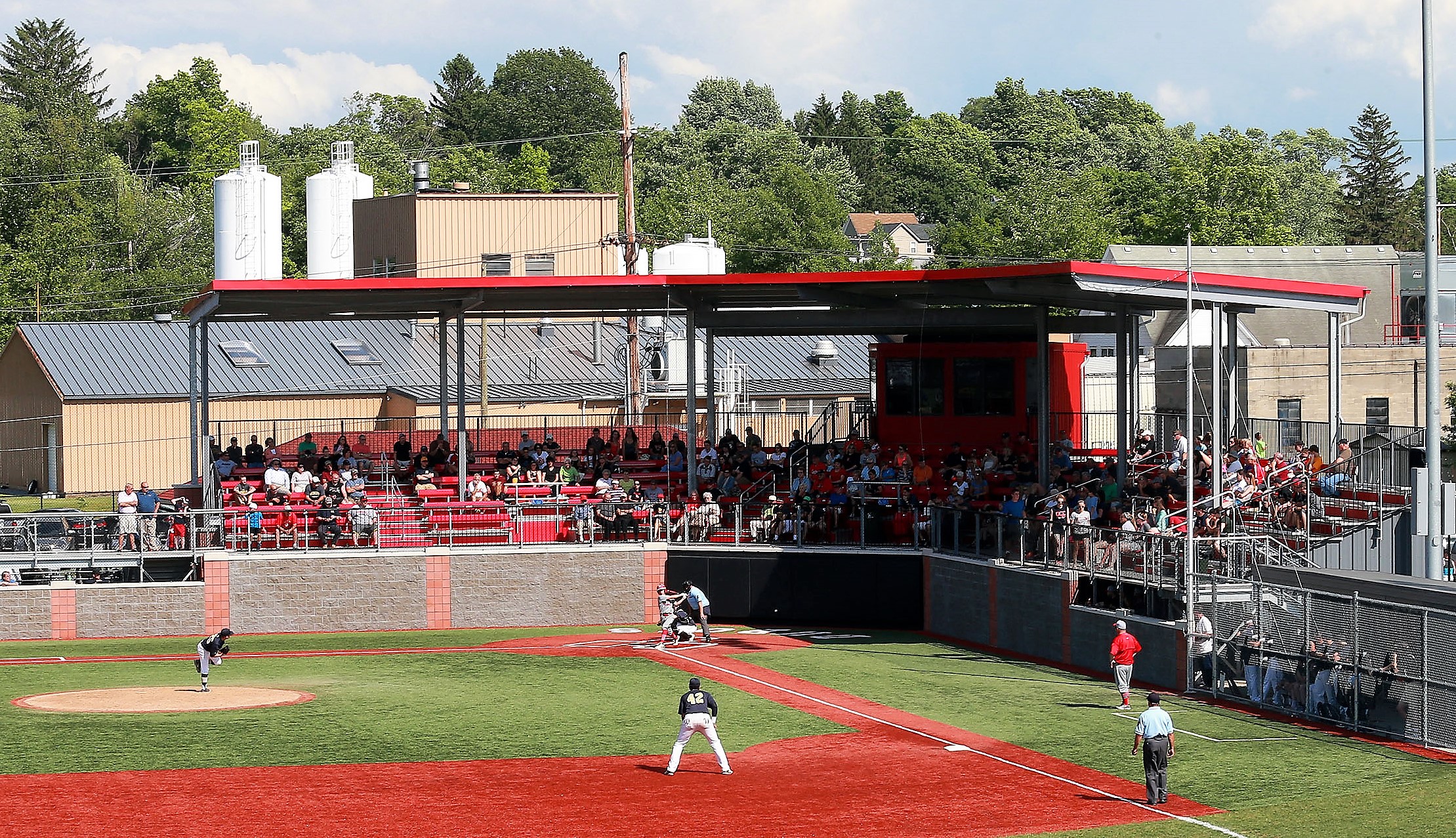 All of the District 9 baseball playoff games scheduled for Tuesday, May 22, have been postponed until Wednesday, May 23.
(Photo by Paul Burdick. Check out more of Burdick's work here)
The updated schedule for the Tuesday games is as follows:
(Note because of the move of the ECC/North Clarion game to Wednesday, Wednesday's Bradford at St. Marys Class 4A semifinal game will now start at approximately 7 p.m. instead of 5:30 p.m.
BASEBALL
District 9 Class 1A Quarterfinals
(5) North Clarion at (4) Elk County Catholic – PPD to 4:30 p.m. Wednesday, May 23, at Berwind Park in St. Marys
(6) Clarion-Limestone at (3) Clarion – PPD to 4:30 p.m., Wednesday, May 23, at Clarion County Park in Shippenville
(7) Cameron County at (2) DuBois Central Catholic – PPD to 3:30 p.m. Wednesday, May 23, at City Field in DuBois
District 9 Class 1A Quarterfinals
(5) Redbank Valley at (4) Cranberry – PPD to 3:30 p.m., Wednesday, May 23, at Cranberry High School
(6) Curwensville at (3) Brookville – PPD to 4:30 p.m., Wednesday, May 23, at McKinley Field in Brookville
(7) Brockway at (2) Coudersport – PPD to 2 p.m., Wednesday, May 23, at CARP in Coudersport
SOFTBALL
Regular Season
Punxsutawney at Williamsport – PPD