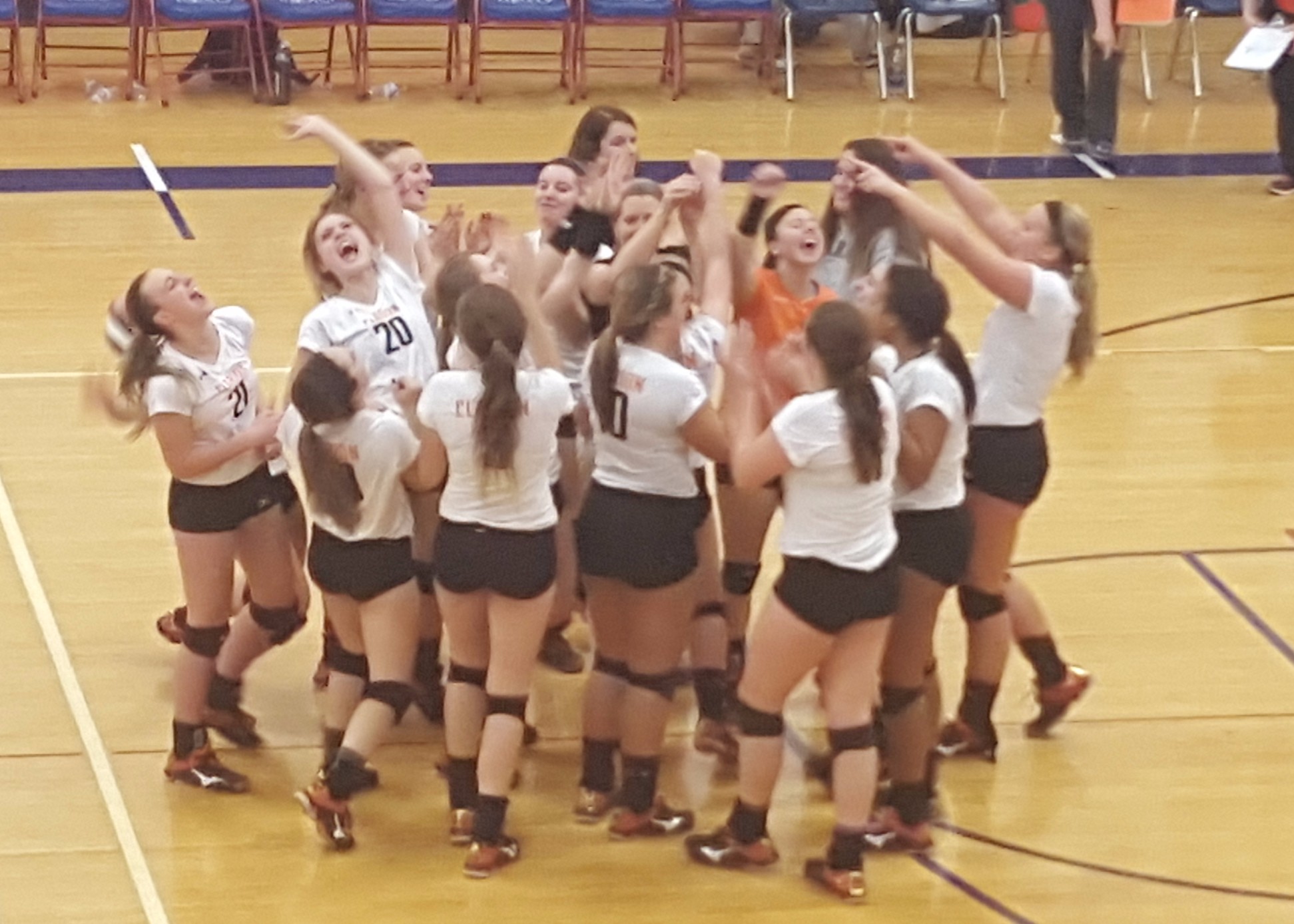 FOXBURG, Pa. – Rallying from a set down, the A-C Valley girls' volleyball team won its own tournament Saturday defeating Elk County Catholic 2-1 in the championship match.
In a rematch of last year's true-second place District 9 Class A game that ECC won, the Lady Crusaders jumped to a 1-0 advantage in the championship match Saturday by taking the first set 25-14.
But the Lady Falcons rallied to knot the best-of-three match at one set apiece with a 25-7 win in the second set before closing out the match and the tournament with a 15-11 third-set victory.
A-C Valley, the top team out of Pool A, reached the finals with a 2-0 (25-20, 27-25) win over Neshannock, the second-place team out of Pool B, in the semifinals. Neshannock knocked off Karns City 25-16 in the quarterfinals while A-C Valley had a bye into the quarters.
ECC, the Pool B winners, reached the title match by beating Redbank Valley, the third-place team out of Pool B, 2-1 (25-23, 16-25, 15-8). Redbank advanced to the semifinals with a 25-22 win over Kane in the quarterfinals.
CLARION FINISHES 5-3 AT FORT LEBOUEF TOURNAMENT
FORT LEBOUEF, Pa. – The Clarion girls' volleyball team finished 5-3 Saturday at the Fort LeBouef Tournament.
The Lady Cats beat Warren (25-8), Northwestern (25-16), Hickory (25-16), Fort LeBoef (26-24, 25-21) and Altoona (25-23) and lost to North East (20-25, 23-25) and Corry twice (19-25, 20-25 and 22-25, 22-25).
Olivia Burns led the Lady Cats with 68 kills and 12 digs on the day, while Maya Thornton added 30 kills and 20 digs. Gloria Kroh set up the offense with 127 set assists and added 11 digs.