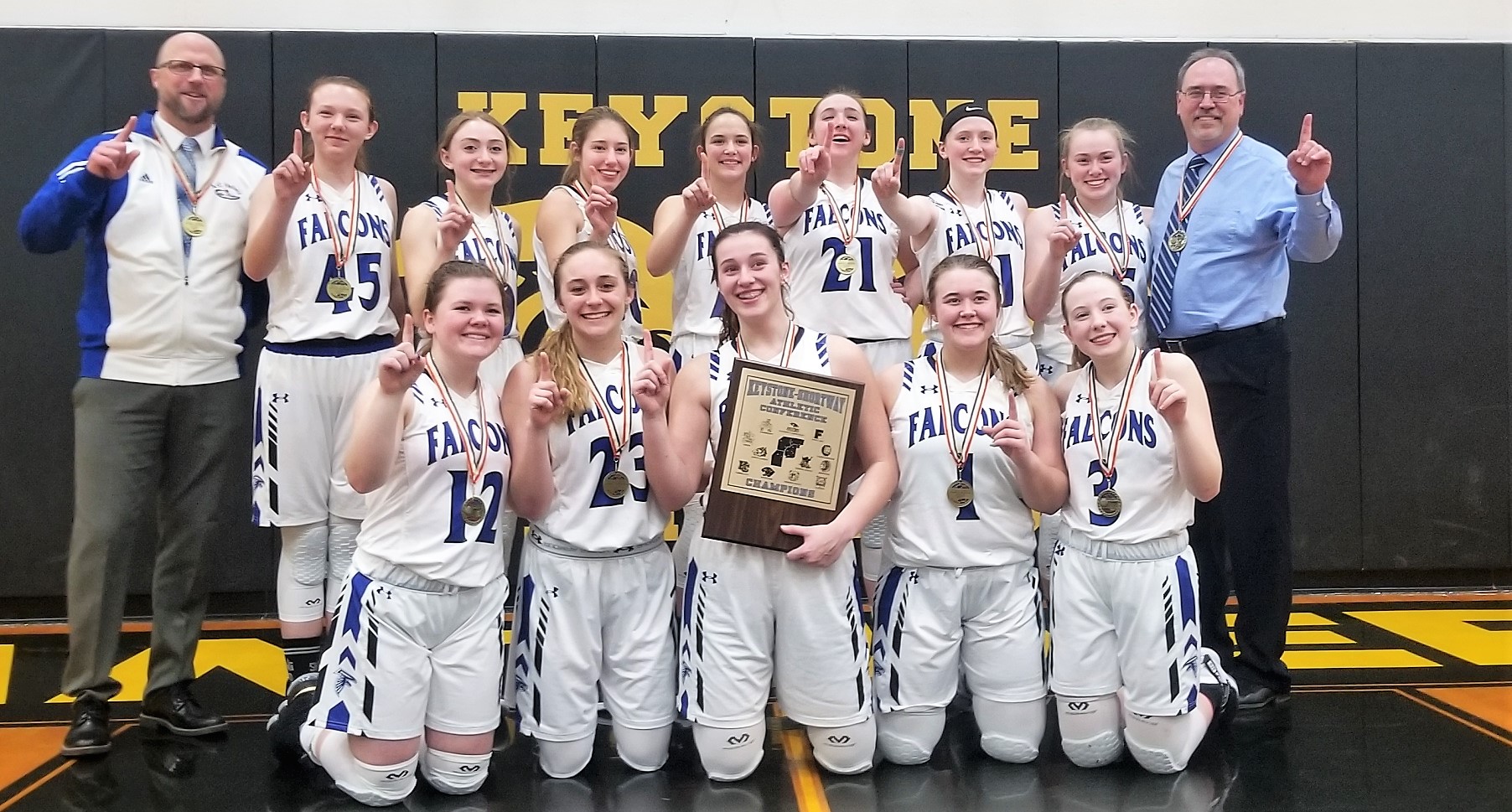 Editor's Note: This story originally appeared on the EYT Media websites exploreClarion, exploreJeffersonPa and exploreVenango and is part of the postseason video conversation series done by those sites
FOXBURG, Pa. (D9Sports) – The A-C Valley girls' basketball team went as far as any girls' basketball team in school history making it to the PIAA Quarterfinals.
The Lady Falcons won the KSAC South for the second straight year and then captured their first-ever KSAC crown with a win over two-time defending champion North Clarion in the KSAC Title game.
A-C Valley went on to finish second in District 9 Class 2A and then beat Cambridge Springs in the opening round of the PIAA Class 2A playoffs setting up a game with WPIAL Champion OLSH. A come-from-behind overtime victory over the Chargers sent the Lady Falcons to the PIAA Quarterfinals for the first time in school history, where they lost to Everett.
Overall, A-C Valley finished the year 22-5.
EYT/D9Sports.com Sports Editor Chris Rossetti had a chance to sit down with the team after the season to get their memories on the record-setting year. The interview, below, included seniors Olivia Boocks, the KSAC MVP, Kylee Eaton and Cami McNany as well as underclassmen Andrea Meals, Rachel Cullen and Mia Sherman.