BRADFORD, Pa. – The Brockway boys' and girls' soccer teams swept the District 9 Class 1A soccer titles Saturday at Bradford High School.
All photos courtesy of Mike Erickson of the District 9 Committee
The Rovers boys' squad, the top seed, beat third-seeded Coudersport, 3-0, to claim their third straight District 9 title, while the Lady Rovers girls' team, also the top seed, topped seventh-seeded Elk County Catholic, 5-0, to win the title for the second straight season and for the third time in four years.
BOYS – BROCKWAY 3, COUDERSPORT 0
Brockway, which has won six D9 titles since 2011, led 1-0 at halftime thanks to a goal by Ryan Lin early in the ninth minute with Marcus Bennett getting the assist.
The Rovers then got a pair of goals from Bennett after the break to put the game away.
First, Bennett scored on a penalty kick midway through the 56th minute, and then Bennett scored again early in the 72nd minute with Jared Marchiori getting the helper.
"I am just really happy to send our seniors out with another District 9 title," Brockway first-year head coach Andy Daugherty said. "We worked really hard this year to get into a championship-winning team, getting past the hurdle of the players that graduated and gelling into their own. I'm really proud of the team they became."
Brockway will take on Springdale, the third-place team out of the WPIAL, in the opening round of the PIAA playoffs Tuesday, Nov. 5, at a time and District 9 location to be announced.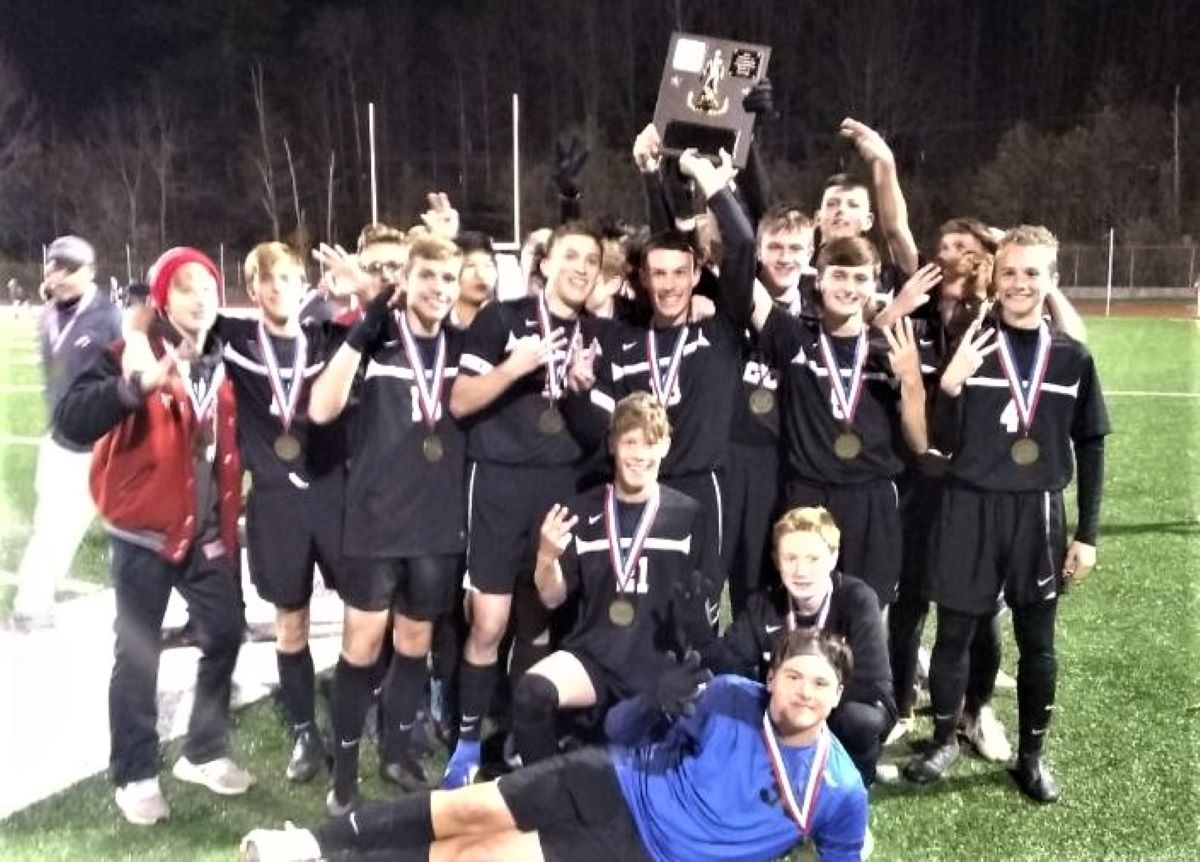 GIRLS – BROCKWAY 5, ELK COUNTY CATHOLIC 0
Chanell Britten record yet another hat trick to help Brockway roll to the win. The three goals give Britten 50 on the season and 164 in her career.
Morgan Lindemuth added a pair of tallies for the Lady Rovers, while Morrigan Decker had two assists and Danielle Wood added a helper.
Mackenzie Overbeck made 12 saves in net to record the shutout.
"We told the girls to come out strong and find the back of the net early," Brockway head coach Jess Leadbetter said. "They were able to play after watching our boys' team win the title. We played a solid game front to back."
Brockway moves into the PIAA playoffs where it will take on the second-place finisher out of the WPIAL, Greensburg Central Catholic, in the opening round of the PIAA playoffs Tuesday, Nov. 5, at a time and District 9 location to be announced.