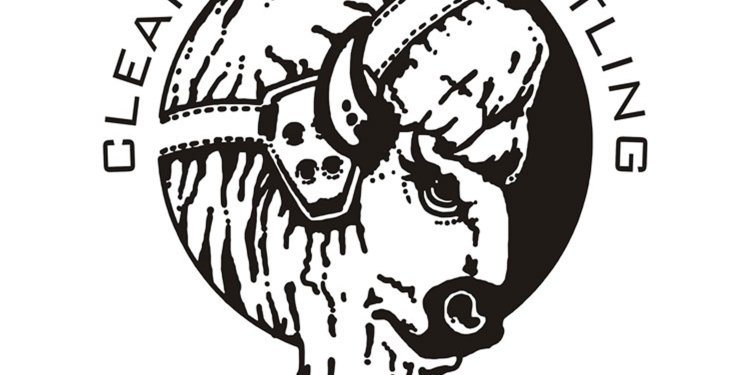 CLEARFIELD, Pa. — The 2020-2021 regular season ended for the Clearfield Bison wrestling team on Monday night inside the Arthur J. Weis Gymnasium as they hosted the Central Mountain Wildcats on Senior Night.
(This article was provided by our News Partner GantDaily.com.)
The Wildcats were not gracious to their hosts as they ended the Bison's seven-match winning streak with a 40-24 victory. The Bison ended their dual meet season with a 14-4 record, while the District 6 AAA power Wildcats raised their record to 11-1.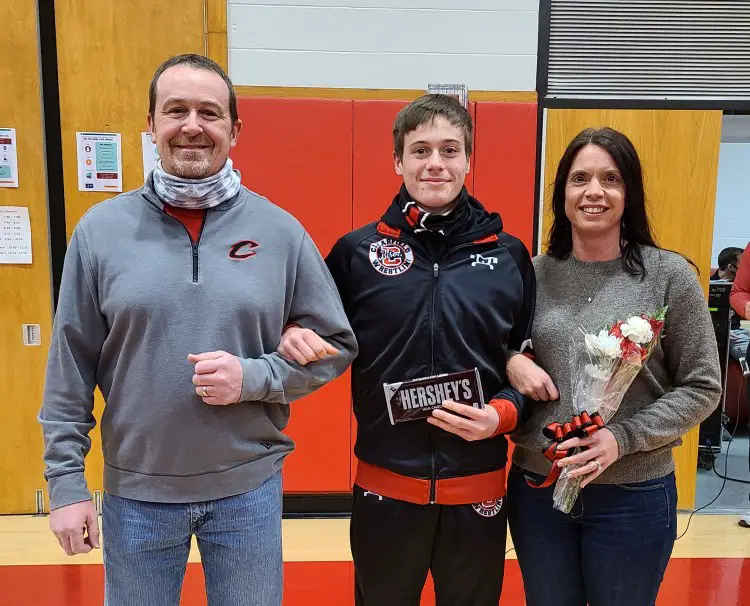 Bison senior Justin Hand and his parents. Hand ended the regular season 11-6
The match started out well enough for the hosts as 285 pounder Oliver Billotte (17-1) only needed a minute and 10 seconds to flatten Cyrus McCarl for a 6-0 early lead.
At 106 Evan Davis (12-6) ended the bout awfully close to going to his back, but his two takedowns were enough to hold off Clayton Foster 4-1 and give the Bison a 9-0 lead after two bouts.
The Wildcats took the lead in the team score 12-9 the easy way, as Clearfield was once again not able to field a 113 nor 120 pounder and had two forfeit both weights.
The Wildcats then flexed their muscle by running off six wins in a row through the middleweights to take an insurmountable 40-9 lead.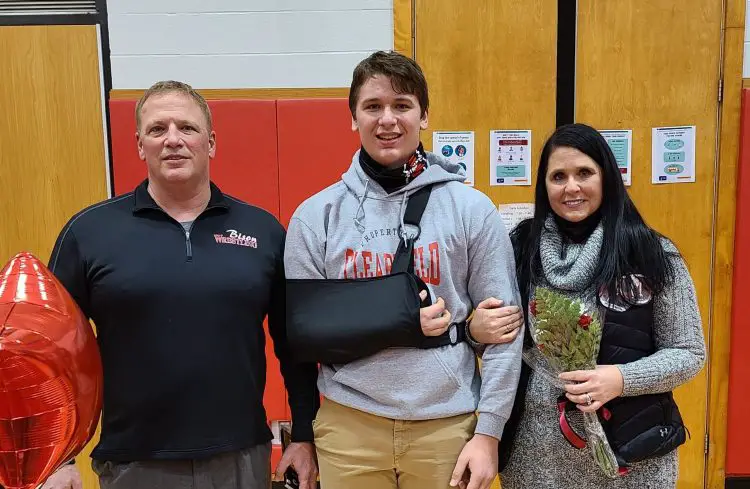 Bison senior Nick Domico with his parents, Domico's season ended early due to injury with a 2-1 record.
The Bison heavyweights did their thing to close the gap to a very respectable final score as Clearfield did win five out of the 11 contested matches.
Freshman 172 pounder Carter Chamberlain (10-7) was down 3-0 in the second period but took Caleb Porter down to his back and picked up a fall in 2:36 to stop the Wildcat run.
Hayden Kovalick (14-2) wasted little time in his bout with Brayden Blackwell, pinning him in 1:41.
The final match of the night saw Clearfield's Mark McGonigal (15-3) take down Nikolas Miller three times, once in each period, for a 7-3 quality win.
That closed the gap to 40-24.
The Bison will now wait for the District 4/9 seeds to come out to determine their match-ups for the championships event, which Clearfield will host on February 20.
Match Results