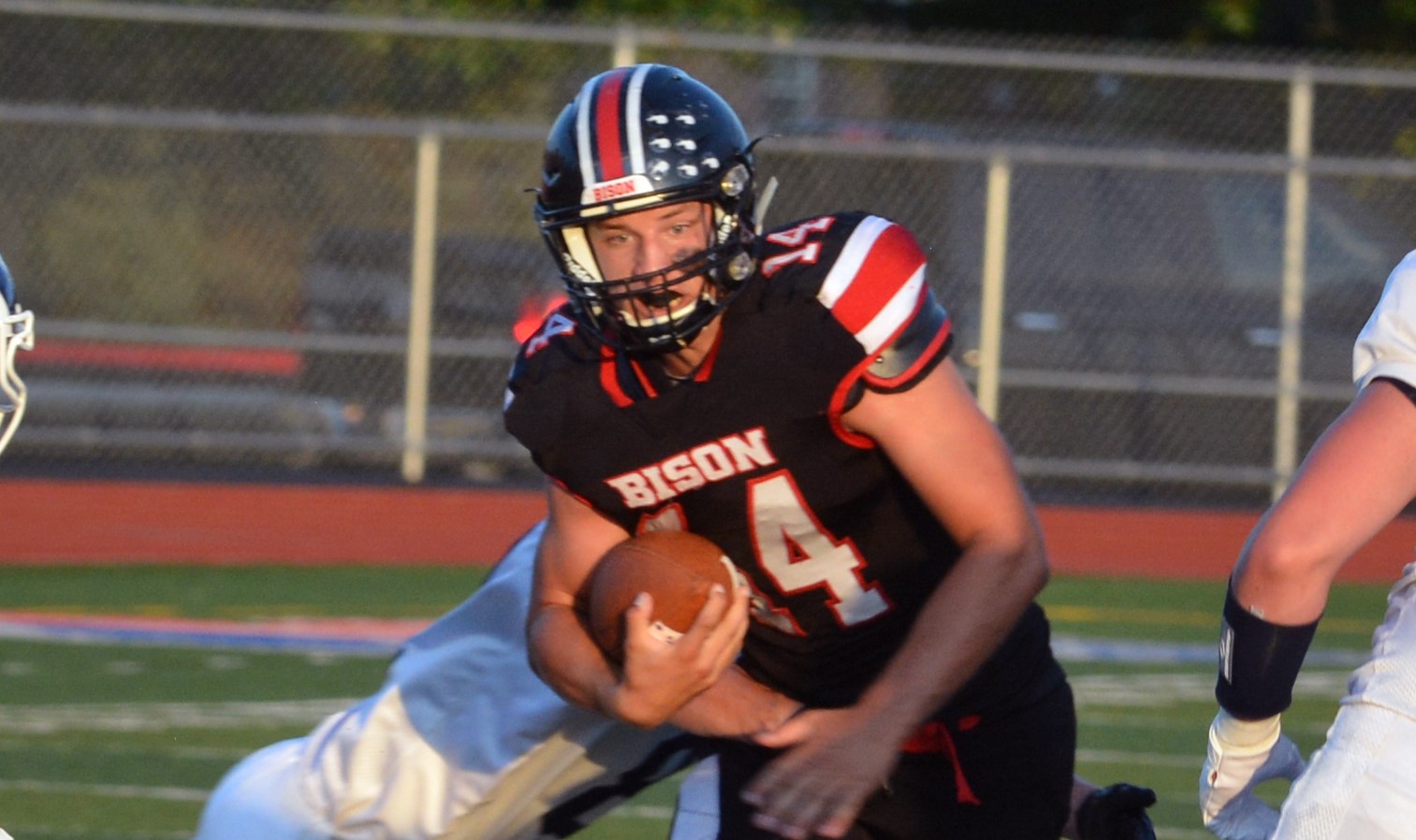 BROOKVILLE, Pa. – It was announced Sunday that the District 6-9 Class 4A title game between Clearfield and Bellefonte will be played at 7 p.m. Friday, Nov. 8, at Bald Eagle High School.
(Photo of Clearfield's Oliver Billotte. Photo by Logan Cramer III)
Clearfield won the title last year after Bellefonte won it in 2017. The Bison lost to Bellefonte during the regular season this year.