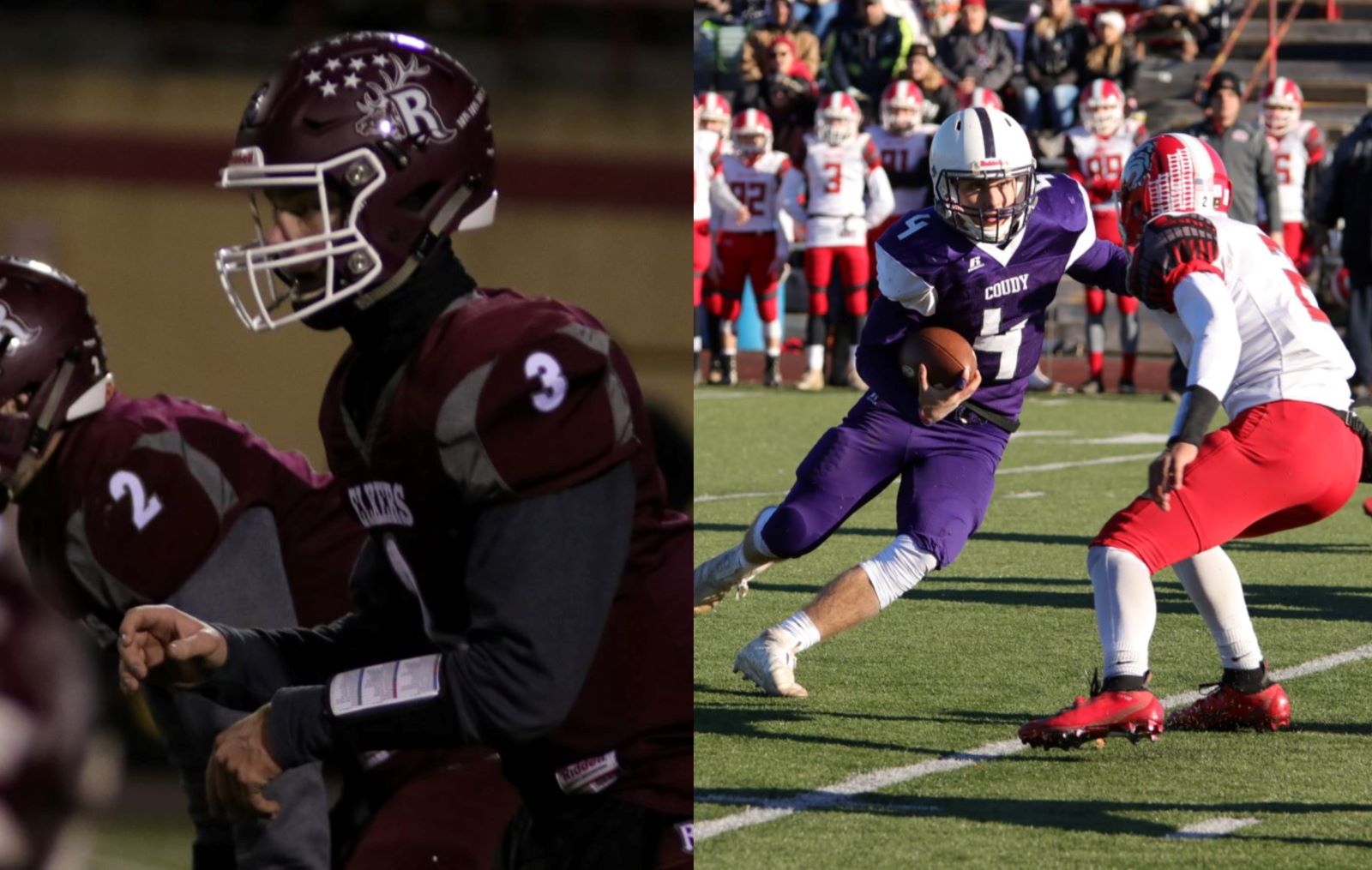 MECHANICSBURG, Pa. – Coudersport and Ridgway will both play on Friday in the PIAA football quarterfinals.
(Photo of Ridgway's Paul Gresco (left) and Coudersport's Hayden Keck. Photos by Jared Bakaysa of JB Graphics. See more of Bakaysa's work here)
Coudersport, the District 9 champion, will play District 10 champion Farrell in Class 1A at DuBois' Mansell Stadium, while District 9 champion Ridgway will play District 10 champion Wilmington in Class 2A at Slippery Rock University. Both games will have 7 p.m. kickoffs.
Both games are rematches of PIAA quarterfinal games from a year ago won by the District 10 teams.
Farrell beat Coudersport, 48-6, and Wilmington topped Ridgway, 56-14.