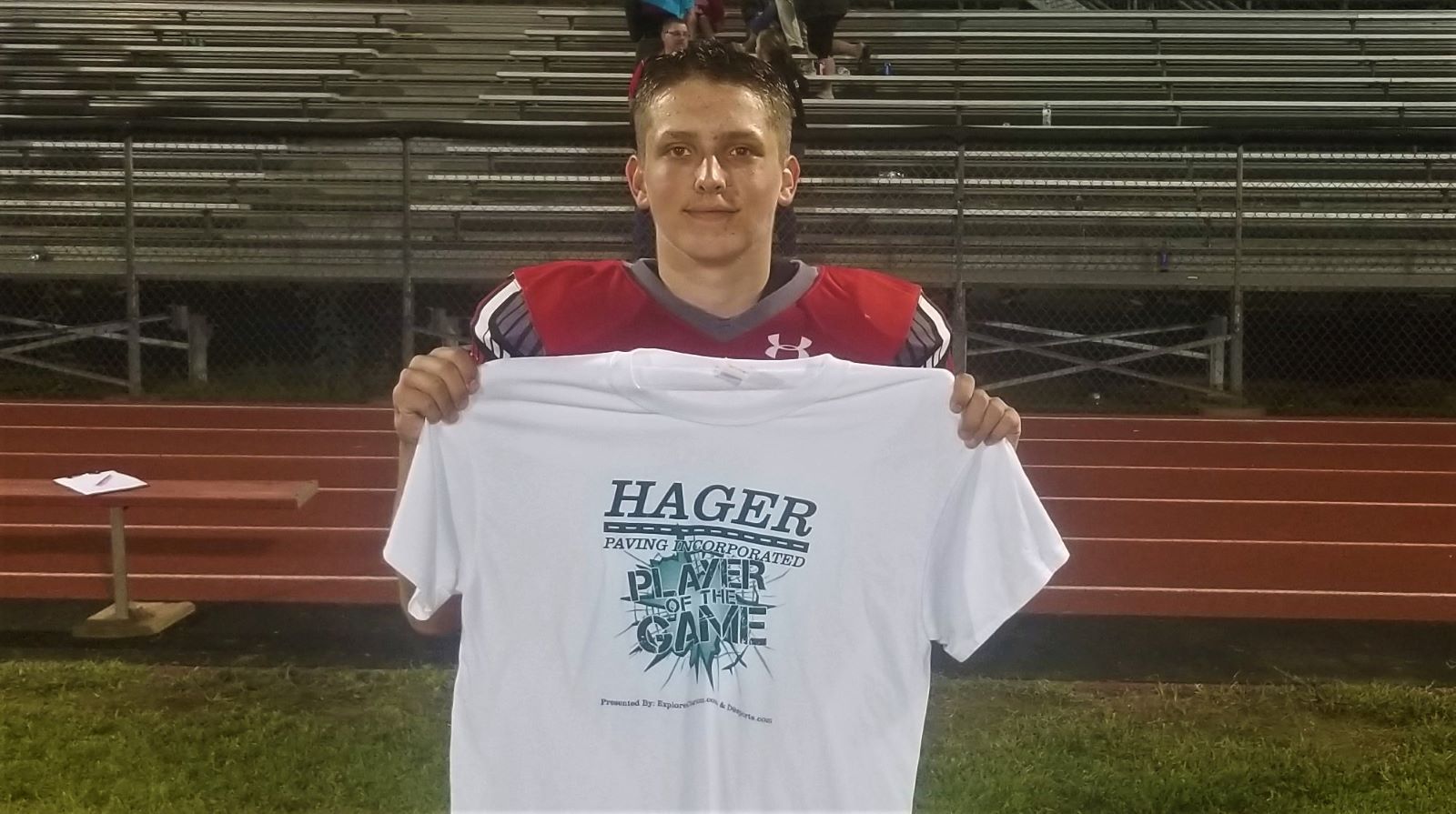 NEW BETHLEHEM, Pa. – Redbank Valley hosts Curwensville in a special Thursday night game at 7 p.m. in New Bethlehem.
(Photo: Gunner Mangiantini  of Redbank Valley)
The unbeaten Bulldogs (6-0 overall, 2-0 D9 League Small School South) can take another step closer to sewing up the South title when they take on the one-win Golden Tide (1-5, 0-3).
Redbank Valley is coming off its best defensive performance of the season in a 21-0 win over Smethport and faces a Curwensville team that has struggled on offense this year.
The Golden Tide have been shutout in four of their five losses and scored just seven points in their other loss. Last week, it was a 44-0 loss to Coudersport. Their lone win came against winless Cameron County.
Redbank Valley hasn't been 7-0 since 2014 and hasn't been 8-0 since winning their first 11 games in 1996.
It has been an offensive explosion for Redbank Valley this year, as the Bulldogs average 380 yards per game – most of it on the ground (276 per game).
Four Redbank Valley players have rushed for at least 200 yards led by Ray Shreckengost (50 carries, 462 yards, 6 TDs) and Kobe Bonanno (45 carries, 347 yards, 6 TDs). Quarterback Gunner Mangiantini has added 36 totes for 307 yards including 122 and two touchdowns last week. He has scored six touchdowns as well. Hudson Martz is the fourth runner over 200 yards with 233 and five scores.
Mangiantini has also thrown for 599 yards and three touchdowns going 54 of 90 with three receivers between 13 and 14 catches.
Javin Brentzel has a team-best 14 catches for 106 yards, while Ethan Hetrick (255 yards, 2 TDs) and Dalton Bish (112) yards have each caught 13 balls.
Curwensville is a young team with nearly 70 percent of its starters either freshmen or sophomores.
Quarterback Dan McGarry, a freshman, and receiver Jake McCracken, a junior, are two of the key offensive players.
McGarry is 35 of 75 passing this year for 310 yards with two touchdowns and six interceptions with McCracken (16 catches, 207 yards, 2 TDs) his favorite target. McCracken has also picked off three passes on defense.