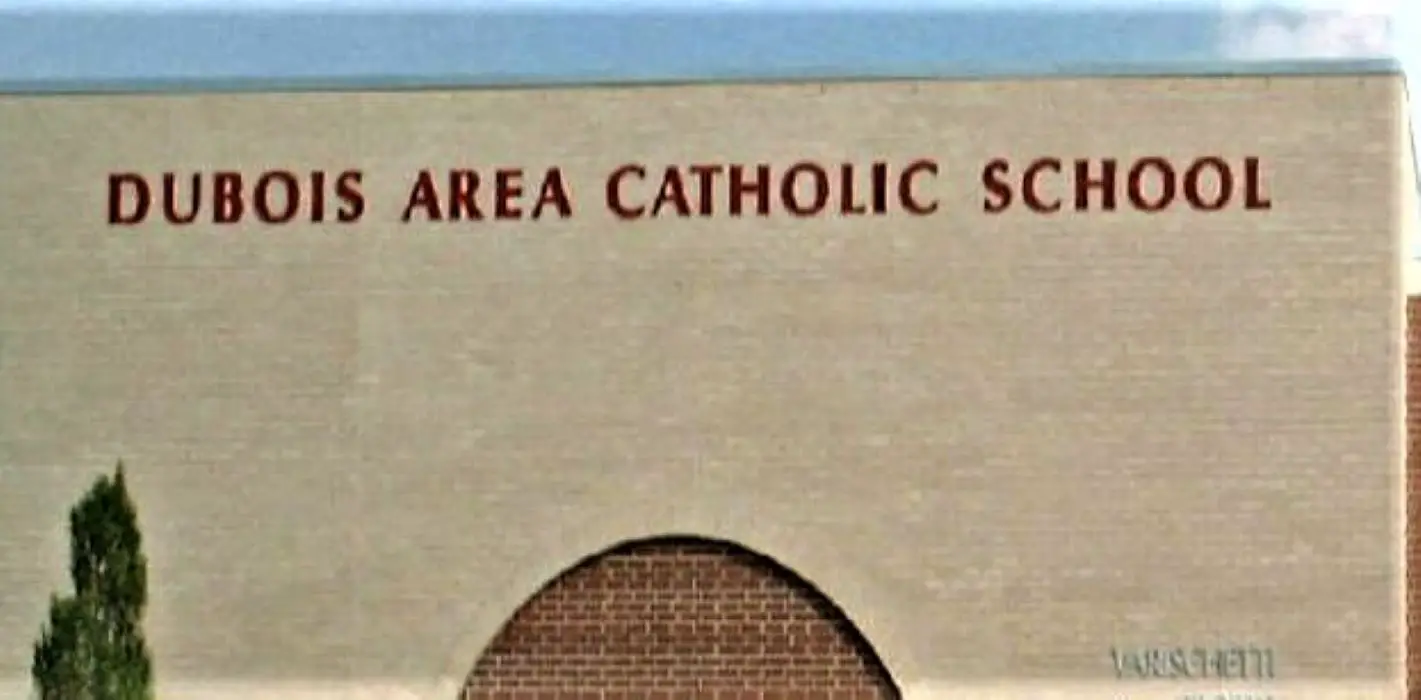 RIDGWAY, Pa. – At its June 12 meeting, the District 9 Committee extended and defined the probation it originally put DuBois Central Catholic on in April 2018 while the school narrowly avoided a postseason ban for all sports in the 2019-2020 school year.
DCC had originally been placed on probation at the April 9, 2018, District 9 Committee meeting for failing to submit PIAA transfer forms for several student-athletes over a three-year period. That probation was supposed to last from March 23, 2018, until Dec. 31, 2019.
However, in April 2019, DCC self-reported to District 9 that it had once again failed to submit proper paperwork on a transfer, this time on a softball student-athlete. Because of that failure, DCC's softball team, that ended up winning the District 9 Class 1A title and advanced to the PIAA Championship Game, had to forfeit the first nine contests that player participated in prior to the paperwork mistake being recognized.
After much discussion by the District 9 Committee, no other sanctions were placed on DCC in April 2019 because the committee believed the original probation wasn't defined.
That all changed at the June 12 meeting when the District 9 Committee took a number of steps to define what it expects from DCC moving forward.
But while those steps were defined, perhaps the biggest news that came out of the meeting was that DCC narrowly missed being banned from all District 9 postseason play in all sports.
In an 8-5 vote, the District 9 Committee voted against a proposed amendment that would have suspended DCC in all sports from postseason participation for the 2019-2020 school year.
The amendment was brought to the floor by St. Marys Athletic Director Terry Straub and was seconded by Moniteau Athletic Director John Stoughton.
After a discussion, Terry Straub, Stoughton, female parent representative Melissa DeMatteis from Moniteau, former Oswayo Valley AD Bill Howard and Coudersport AD John Sherry voted to ban the school from postseason play in 2019-2020. Male officials representative Bud Brennen, Randy Cathcart from Clarion, Clearfield AD Bob Gearhart, Brockway AD Pete Grecco, Brookville AD Dave Osborne, Punxsutawney AD Randy Reitz, Elk County Catholic AD and incoming District 9 chairman Aaron Straub and female officials representative and North Clarion AD Bonnie Wolbert voted against the measure. Bradford AD Mike Erickson, who was the AD at DuBois Central Catholic at the start of the 2018-19 school year, abstained from the vote.
Prior to the vote on the amendment to ban DCC from postseason play in 2019-2020, the District 9 Committee did set down other stipulations to the probation, which will now run through July 1, 2020.
Those stipulations include:
A representative of the DCC administration (headmaster or principal) must attend all DCC softball contests both home and away during the 2020 season.
DCC's athletic director or his/her designee must attend all District 9 Athletic Director meeting.
DCC's athletic director must attend athletic education classes through the Pennsylvania State Athletic Directors Association (PSADA). The available courses offered and required should be discussed with the District 9 chairman.
Eligibility lists for each sport, hand signed by the headmaster, principal and athletic director, must be submitted to the District 9 chairman three days prior to the first lay date of each sport. Along with the eligibility list, page No. 1 Section 1 and 2 of the Transfer Waiver Request form must be filled out for each student listed on each eligibility list whether or not they are an incoming transfer. This includes sections A through D of Section 1 and A through H of Section 2. Section 3 does not need to be completed.
Starting Aug. 1, 2019, a monthly update must be provided to the District 9 chairman. The update must include the following: (a) Name of the administrator at each DCC softball game including home games, away games and all postseason games. (b) Updated school-specific list of DCC transfers in and out of the high school and junior high school (grades 7 through 12). (c) Education classes including when, who, where and the source of the classes attended by the DCC AD (d) Any violations or ejections by any athlete (e) A guarantee that all paperwork dealing with athletics has been completed including eligibility sheets, game contracts, official contracts, transfer paperwork, decisions on eligibility, ejection paperwork, etc.
Any future violations, by sport, involving participation by an ineligible transfer student will result in the forfeiture of postseason eligibility in that sport.
All other violations committed by DCC will be brought before the District 9 Committee for their examination and appropriate discipline, if necessary, will be determined.
The motion on the stipulations of the probation passed the District 9 Committee 9-3 with Terry Straub, Stoughton and DeMatteis voting against it. Erickson abstained.
DCC headmaster Gretchen Caruso, DCC principal Karrie Miller and DCC AD Phil Esposito all attended the meeting and answered questions about several transfer violations.
OTHER BUSINESS
In other business the committee:
Elected Kevin Doverspike as assistant District 9 chairman
Approved dissolving the co-operative sports agreement in girls' basketball between Venango Catholic and Rocky Grove, a District 10 school. Venango Catholic is planning on bringing its girls' basketball program back for the 2019-20 season
Approved a co-op in girls' golf between North Clarion and Keystone
Agreed that the District 9 superintendents should elect a representative to the committee every two years
Was told the annual District 9 audit meeting will be held at 9 a.m. Monday, July 8, in the left-field luxury box at Showers Field in DuBois. The audit meeting is open to the public.