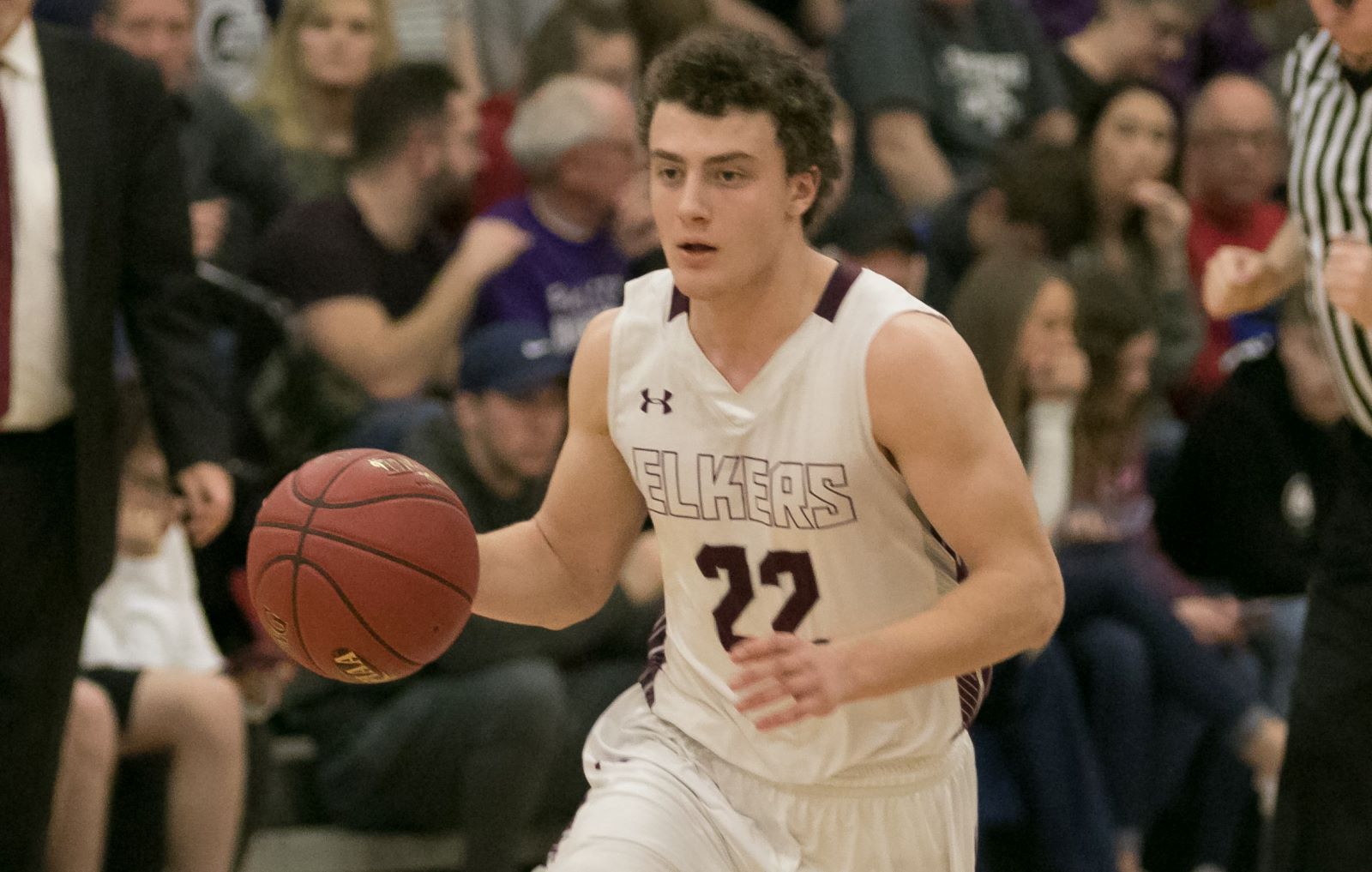 D9Sports.com Presents the AML Highlight Game of the Week
(Photo by Jared Bakaysa of JB Graphics. See more of Bakaysa's work here)
Who: Clarion-Limestone at Ridgway Boys
When: Monday, Jan. 27, 2020 (7:30 p.m. approximate tip-off)
Listen Live: On the WDDH, The Hound, 97.5 FM (Click here to Listen)
About Ridgway
The Elkers enter the game at 10-5 overall and 5-2 in the AML South. They are currently in first place in the AML South and have won two in a row and three of four after a 52-43 win over visiting DuBois Central Catholic Friday.
Matt Dush (14.0 ppg) and Zack Zameroski (13.9 ppg) are the leading scorers for Ridgway, which averages 44.8 ppg. The Elkers are also one of the top defensive teams in District 9 allowing 36.7 ppg. Dush had 21 in the win over DCC.
After playing the Lions Monday, Ridgway is at Kane Wednesday and at Eisenhower Saturday.
About Clarion-Limestone
The Lions come into the game at 14-2 overall and 6-0 in the KSAC North. C-L is in first place in the KSAC North and has won six in a row since a 48-46 loss to Keystone Jan. 7. That includes a 67-47 win over A-C Valley Friday.
C-L sports a pair of 1,000-point scorers in Deion Deas and Hayden (Harry) Callen with Callen, a junior, reaching that milestone in Friday night's win when he scored 21 in the first half on his way to a game-high 28 points.
Deas leads the Lions in scoring at 21.0 ppg with Callen adding 20.6
After playing Ridgway, C-L has just one other game this week – at Venango Catholic Tuesday.