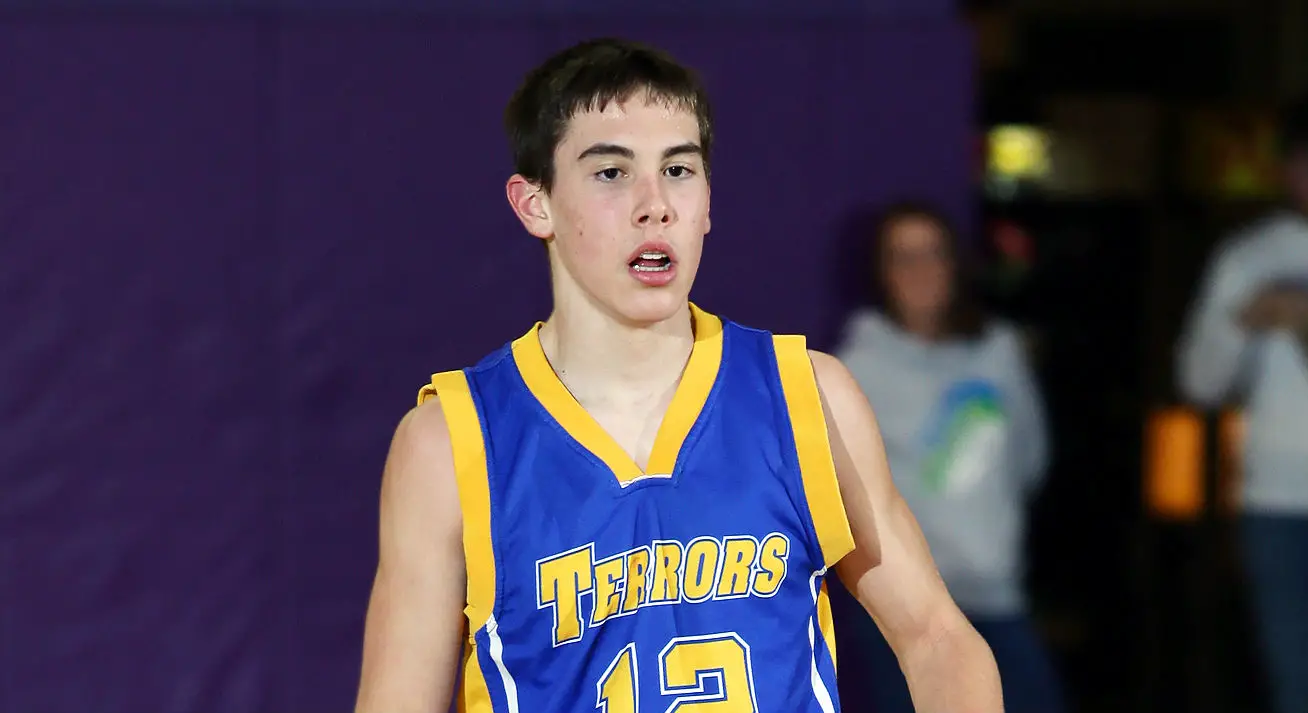 OTTO-ELDRED 75, SMETHPORT 46
DUKE CENTER, Pa. – Doing the best impersonation of his cousin Garrett Heath, Heath Stewart dropped in a career-high 28 points to go with four steals to lead Otto-Eldred to a 75-46 win over Smethport in North Tier League play Wednesday night at Otto-Eldred.
Stewart scored 13 first-quarter points to the Terrors, who led 40-32 at halftime before outscoring Smethport 35-16 in the second half.
Dylan Close added 12 points for Otto with Jordan Sherwood adding six points and seven rebounds and Trey Dalton nine points.
Caleb O'Neal led Smethport with 20 points.
RIDGWAY 47, BROOKVILLE 39
RIDGWAY, Pa. – Jeremy Breier's 30 points led Ridgway to a hard-fought 47-39 win over visiting Brookville in non-conference action Wednesday.
Breier was strong throughout the game but especially in the middle two quarters when he netted 20 of his points helping Ridgway outscored Brookville 32-24 in the second and third quarters.
Kurt Schindler led Brookville with 12 points with Jimmy Moore adding nine.
Andy Breier chipped in nine points for Ridgway.
CLARION 76, NORTH CLARION 45
CLARION, Pa. – Jon Smith scored a game-high 26 points, including 17 in the middle two quarters, to lead Clarion to a 76-45 win over visiting North Clarion in KSAC North action Wednesday.
North Clarion led 15-14 at the end of the first quarter before Clarion, behind 10 points from Smith used an 18-0 run at the start of the second quarter to outscore the Wolves 24-4 in the quarter.
Smith added a team-best eight rebounds and seven assists while also coming away with three steals.
Cam Craig added 14 points and six assists for the Bobcats with Ryan Anthony chipping in with 11 points.
Clarion assisted on 27 of its 33 baskets. Zayn Hargenrader led North Clarion with 16 points, while Danny Sherbine added 12. Nathan Banner had five rebounds.  
CLEARFIELD 68, ST. MARYS 59
CLEARFIELD, Pa. – WIll Myers and Tommy Hazel combined to score 47 points to lead Clearfield to a 68-59 win over St. Marys in a battle of top D9 Class AAA teams Wednesday night in Clearfield.
Myers netted a game-high 26 points, including 14 in the first half, to lead the Bison, while Hazel added 21 points, including 11 in the second half and nine in the fourth quarter.
Parker Housler led St. Marys with 23 points with Jeff Wehler adding 11.
The second quarter turned out to be the difference in the game with Clearfield outscoring St. Marys 18-9 in the quarter. The teams ended up even in the other three quarters with St. Marys winning the first, 19-18, Clearfield the fourth, 17-16, and the teams each scoring 15 points in the third quarter.
Hazel and Myers each scored five points to lead Clearfield in the second stanza.
COUDERSPORT 64, BRADFORD 28
COUDERSPORT, Pa. – Darren Keglovits' big night helped Coudersport vanquish visiting Bradford, 64-28, in non-conference play Wednesday.
Keglovits had 20 points, 10 rebounds and three blocked shots for the Falcons, who led 30-14 at halftime after outscoring Bradford 11-1 in the first quarter.
Coudy then used a 24-8 third-quarter advantage to put the game away.
Jared Green added 15 points and five steals for the Falcons with Zach Layag chipping in 10 points and eight assists and Owen Chambers 13 points.
Deondre Terwilliger led Bradford with eight points.
UNION 67, A-C VALLEY 29
FOXBURG, Pa. – Cole Morris had 28 points, eight rebounds and eight assists to lead visiting Union to a 67-29 win over A-C Valley in KSAC South action Wednesday.
Hank Murphy added a double-double for the Golden Knights with 10 points and 10 rebounds with Lucas Bowser chipping in 11 points.
Austin Heeter paced A-C Valley with 10 points.
KEYSTONE 40, REDBANK VALLEY 26
KNOX, Pa. – Brayden Shick scored 11 points and Mason Rearick added eight points and nine rebounds to lead Keystone to a 40-28 win over visiting Redbank Valley in a KSAC South matchup Wednesday.
Austin Ion chipped in with seven points, eight rebounds and four assists for the Panthers, who led 21-15 at halftime but only by four, 26-22, going to the fourth quarter before outscoring Redbank Valley 14-2 in the final eight minutes.
Sam Heeter led Redbank Valley with 13 points with Dalton Dougherty adding six points and eight rebounds.
KARNS CITY 67, MONITEAU 52
WEST SUNBURY, Pa. – Behind 19 points and 12 rebounds from Chandler Turner, visiting Karns City toppled Moniteau, 67-52, in KSAC South action Wednesday.
The Gremlins led by 10, 31-21, after a foul-filled first half and then moved the lead to 12, 50-38, by the end of the third quarter.
Noah Pollock chipped in with 11 points for Karns City, and Reese Barger and Ian McElroy each added nine.
Aaron Marterella led Moniteau with 17 points, and JJ Waid added 14.
CLARION-LIMESTONE 85, VENANGO CATHOLIC 55
FRANKLIN, Pa. – Noah Rankin and Ian Callen both scored 19 points to help Clarion-Limestone to an 85-55 win at Venango Catholic Wednesday.
Rankin, 12 points, and Ian Callen, nine points, were both instrumental in a 33-point first quarter for the Lions, who led 33-20 at the end of one.
Dan Callen added 24 points, 13 rebounds and six assists for C-L, which held a 50-30 halftime lead. Seventeen of his points came in the middle two quarters.
Brady Kingston led all scorers with 27 points while adding 12 rebounds for Venango Catholic. He was 13 of 19 from the free-throw line. Noah Puleo chipped in 14 points.
CRANBERRY 57, FOREST AREA 16
SENECA, Pa. – Brendan Zerbe and Declyn Sheffer each scored 12 points to help Cranberry roll past visiting Forest Area, 57-16, Wednesday.
Evan Lutz and Andrew Gunn adding six points each for the Berries, who saw 10 different players score.
Zerbe chipped in nine rebounds with Austin Rex coming away with six steals for Cranberry.
Cody Slater and Andrew Schwab each had five points for Forest Area, which fell victim to a 20-3 Cranberry second-quarter advantage after being within six, 11-5, at the end of eight minutes.  
HARMONY 45, CURWENSVILLE 44
CURWENSVILLE, Pa. – A scoreless second quarter proved too much to overcome for Curwensville, which dropped a Moshannon Valley League contest, 45-44, to visiting Harmony Wednesday.
The Golden Tide led 19-10 at the end of the first quarter but were outscored 16-0 in the second quarter.
Jake Terry led all scorers with 13 points for Curwensville with RJ Olson adding 12 and Zach Marshall 10
Cody Fritz and Dylan Kurtz led Harmony with 12 points each.
EISENHOWER 63, SHEFFIELD 37
RUSSELL, Pa. – Logan Connolly scored 12 points and Ryan Lemay added nine, but visiting Sheffield fell at Eisenhower 63-37 in an interdistrict matchup between the two Warren County teams Wednesday.