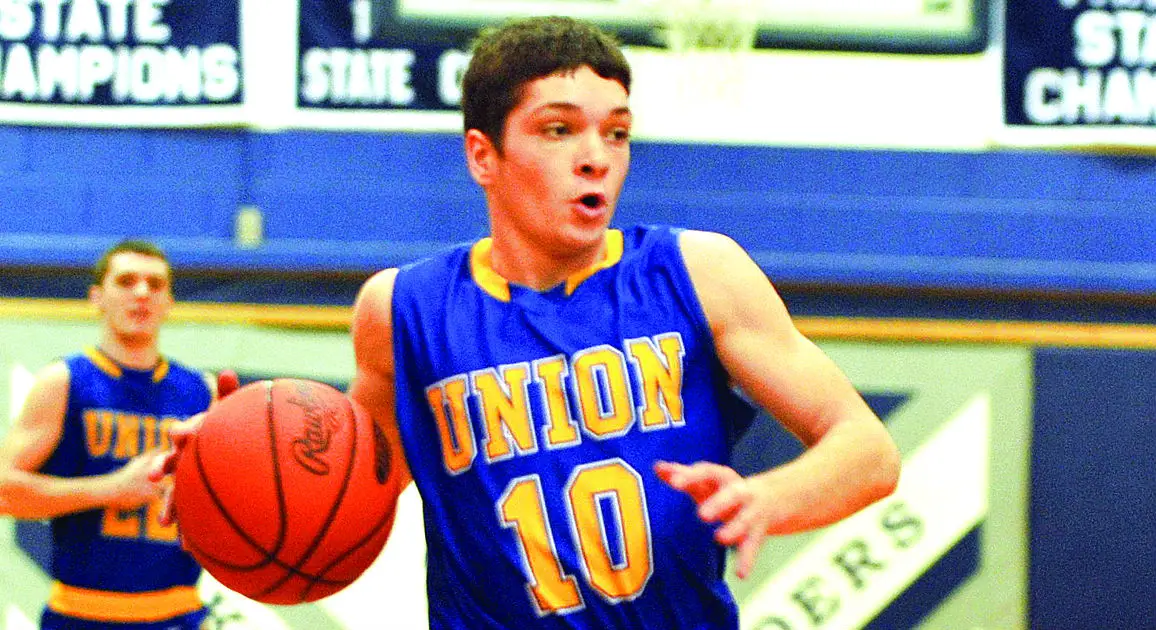 UNION 53, REDBANK VALLEY 31
RIMERSBURG, Pa. – Cole Morris scored 17 points, including 14 in the second half, to lead Union to a 53-31 win over visiting Redbank Valley in the KSAC South opener for the rivals Wednesday.
The game was tied at 10 at the end of the first quarter, but Union took a 22-14 halftime lead thanks to four points each from Gavin Hawk and Hank Murphy in the second quarter.
Morris then scored eight points by himself in the third quarter including hitting a pair of 3-pointers, to push the lead to 34-16.
Murphy also finished in double digits for the Golden Knights with 10 points, while Lucas Bowser scored nine and Hawk eight.
Sam Heeter paced Redbank Valley with 12 with Kaleb Reed adding seven.
PUNXSUTAWNEY 68, CAMERON COUNTY 43
PUNXSUTAWNEY, Pa. – Dylan Huey and Ethan Riley combined to score 33 points to lead Punxsutawney to a 68-43 non-conference win over visiting Cameron County Wednesday night.
Huey netted a team-high 19 points, including 13 in the first half, while Riley added 14 tallies, seven in the first quarter.
Trae Smith had a game-high 23 points for the Red Raiders including eight in the first quarter and 13 in the opening half.
Punxsutawney led 36-25 at halftime.
DUBOIS CENTRAL CATHOLIC 54, MARION CENTER 40
DUBOIS, Pa. – Christian LaParne scored 17 points to lead DuBois Central Catholic to a 54-40 win over visiting Marion Center in an interdistrict non-conference game Wednesday night.
Freshman Justin Miknis added 11, while sophomore Thomas Grecco added 10 for the Cardinals. Miknis also had seven rebounds and five assists.
Nathan Alabran paced Marion Center with 13 points, eight in the first quarter.
DCC trailed 15-10 at the end of eight minutes but outscored Marion Center 19-4 in the second quarter to take a 29-19 halftime lead. Miknis scored seven of his points in the second quarter, while Grecco had six in the frame.
YOUNGSVILLE 39, OTTO-ELDRED 33
YOUNGSVILLE, Pa. – Youngsville took advantage of a large discrepancy at the free-throw line to beat visiting Otto-Eldred, 39-33, Wednesday night in non-conference action.
The Eagles were 15 of 25 from the line, while the Terrors were just 4 of 6, although 10 of Youngsville's charity shots came in the fourth quarter after it took a 31-24 lead into the frame.
Dylan Close led Otto-Eldred with 11 points with Heath Stewart adding six.
Brady Kesterholt paced Youngsville with 14 points.