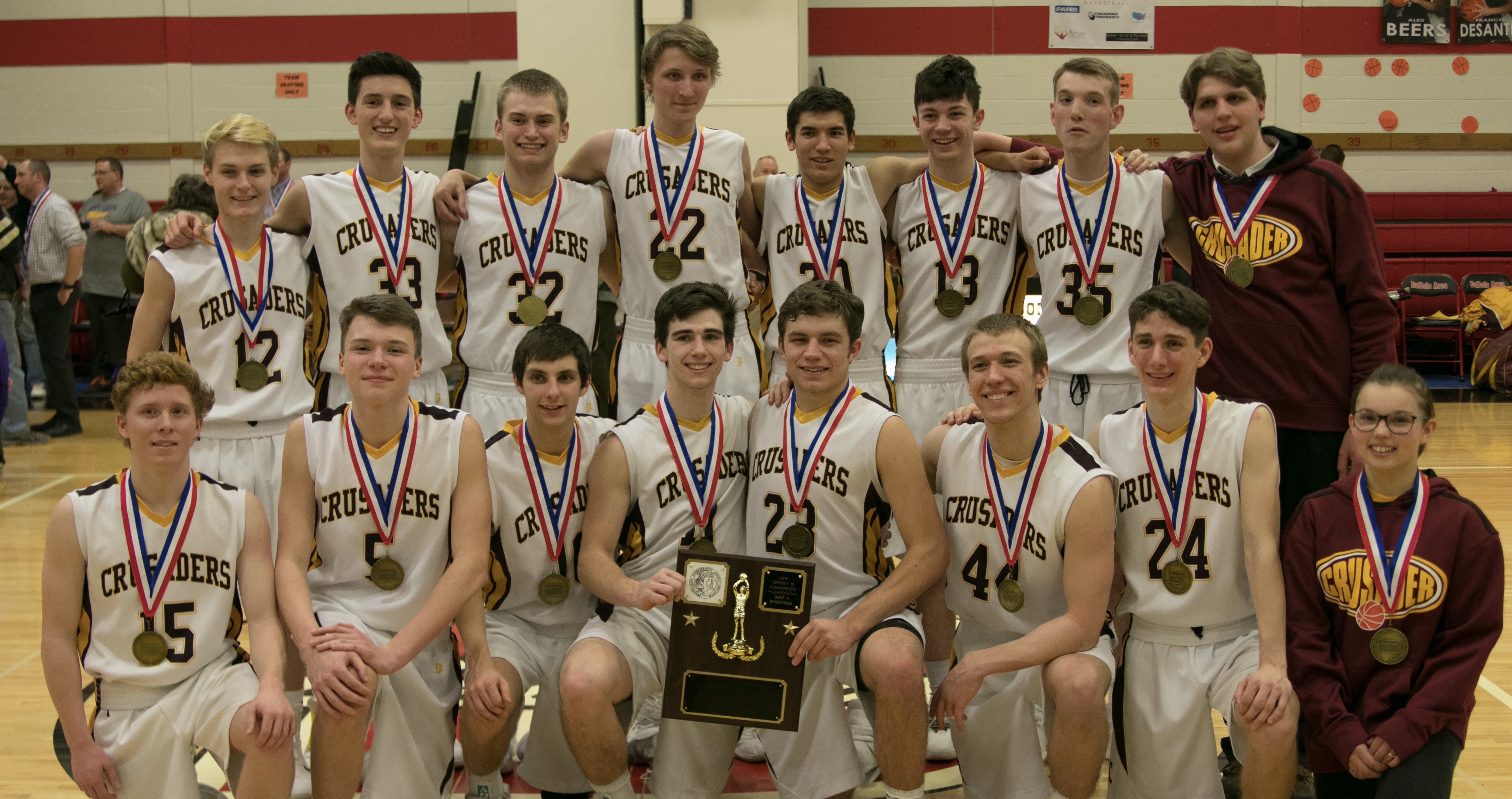 PUNXSUTAWNEY, Pa. – District 9 released the 2020 basketball playoff brackets Friday.
BRACKETS
Boys: 1A • 2A • 3A • 4A • 5A (Sub-regional With D8 and D10)
Girls: 1A • 2A • 3A • 4A • 5A (With D6 and D8)
In Class 1A boys, nine teams have entered led by No. 1 seed Elk County Catholic. There will be a preliminary round game Wednesday with a full slate of action Friday, Feb. 21.
There are six teams in Class 2A boys paced by top-seeded Keystone. The action gets underway Thursday.
In Class 3A boys, Brookville earned the top seed with its win over DuBois Friday night. It will be a three-team D9 tournament with the winner playing in a subregional game with the District 5 champion Feb. 29 at Clearfield High School.
The Class 4A boys' tournament will consist of just two teams – Bradford and Clearfield – with Clearfield as the No. 1 seed.
In Class 5A, DuBois will play the District 10 champion – either Meadville or Erie Cathedral Prep – in a semifinal game with the winner playing the District 8 top team – it appears to be Obama Academy – in the title game. DuBois' game will be Feb. 25 at a site, time and location to be announced.
North Clarion, the three-time defending District 9 Class 1A champion, is the top seed in the girls' Class 1A bracket, which consists of seven teams. The action gets underway Thursday.
The Class 2A girls' bracket is an eight-team bracket headlined by top-seeded Ridgway. The action gets underway Friday, Feb. 21.
There are just two Class 3A girls' team entered in the postseason with top-seeded Moniteau taking on Brookville in the title game.
The Class 4A bracket is a three-team bracket with Punxsutawney as the top seed. The action gets underway Friday, Feb. 21
In Class 5A subregion, DuBois is the No. 4 seed and will host Bellefonte, the fifth seed, at 6 p.m. Monday with the winner advancing to a game Wednesday at top-seeded Hollidaysburg.
ALL CHAMPIONSHIP GAMES TO BE PLAYED AT TIPPIN GYM
All the District 9 championship games will be played at Tippin Gym this year with the following schedule:
Class 1A Boys: Feb. 29
Class 2A Boys: Feb. 29
Class 3A Boys: Feb. 25
Class 4A Boys: Feb. 27
Class 1A Girls: Feb. 29
Class 2A Girls: Feb. 28
Class 3A Girls: Feb. 28
Class 4A girls: Feb. 27
TENTATIVE DATES FOR ALL ROUNDS ALSO ANNOUNCED
With new basketball chairman Randy Reitz in place, District 9 has also announced tentative dates for all rounds of the postseason. This is a change from prior practice. The dates, of course, are subject to change, but it is a nice start.
ALL GAMES FROM QUARTERFINALS FORWARD AT NEUTRAL SITES
All games run by District 9 from the quarterfinals forward will be at neutral sites in all classifications except for the Class 5A girls, which is run by District 6.
This has been the case in recent seasons in Class 1A and Class 2A but is new in some of the other classifications.
D9Sports.com's District 9/PIAA basketball playoffs Powered by Lezzer Lumber are brought to you by:
Lezzer Lumber • Delta Contracting & Design/Ace Concrete & Excavating • Team Minard • Fran Morelli Sales & Service • Burford & Henry Real Estate Services • Potter County Family Campground • Close's Lumber Company • 120 Pub and Grub in Clearfield • Levi's Lawncare • Wired Outdoors • DuBois Dermatology & Cosmetics • Allegheny Grille of Foxburg • Hi-Level Golf Course • GTown Properties LLC • Green Advantage Lawncare & Landscaping (814-592-5857) • Gatesman's Heating, Plumbing & AC • The Computer Guru • Eric Shick Insurance • Penn State DuBois • Dave Jones All-State Insurance • Allegheny Grille of Foxburg