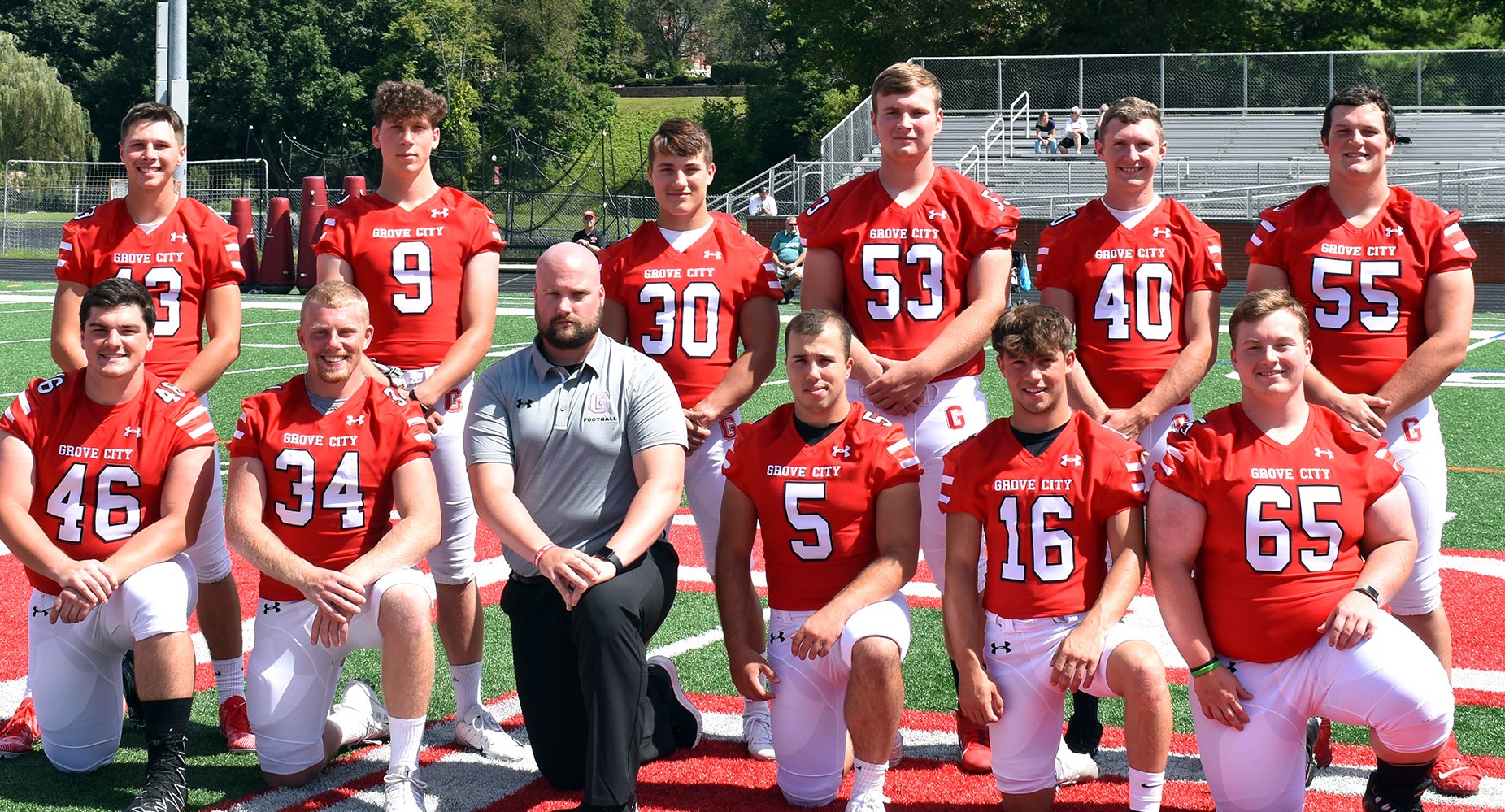 GROVE CITY, Pa. – Eleven District 9 players are suiting up for Grove City football this year.
(Photo: Front row, left to right: fullback Tyler Beal (Keystone), linebacker Luke Salerno (Karns City), recruiting coordinator Derrick Baney (recruits District 9), cornerback Connor Shoemaker (Redbank Valley), cornerback Noah VonGunden (Curwensville) and defensive tackle Rian Leamer (DuBois).Back row, left to right: wide receiver Austin Ion (Keystone), wide receiver Eric Schneider (DuBois), running back Hunter Jones (Karns City), offensive lineman Bobby Mathews (Moniteau), safety Seth Ray (Brookville) and nose tackle James Parenti (Moniteau).)
There are two Keystone, Moniteau, DuBois and Karns City players on the team and one player each from Redbank Valley, Curwensville and Brookville.
The Keystone players are Tyler Beal and Austin Ion, the Moniteau players are Bobby Mathews and James Parenti, the DuBois players are Rian Leamer and Eric Schneider, the Karns City players are Luke Salerno and Hunter Jones, the Redbank Valley player is Connor Shoemaker, the Curwensville player is Noah VonGunden and the Brookville player is Seth Ray.
Grove City went 8-3 last year and beat Morrisville State, 56-48, in the ECAC James Lynah Bowl. The Wolverines start the 2019 season at noon Sept. 7, at Juniata.