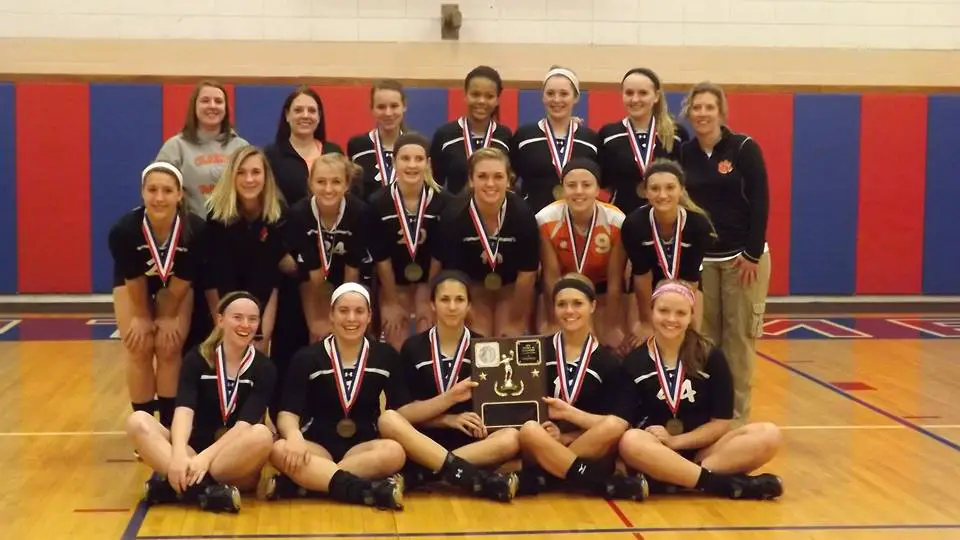 Photo: District 9 Class A champion Clarion
ST. MARYS — The Clarion Lady Cats won a fifth straight District 9 Class A volleyball title after a three-set sweep of Elk County Catholic Saturday afternoon at St. Marys Area High School. It was Clarion's eighth in nine years overall and 10th since 2001.
The second-seeded Lady Cats beat top-seeded Elk County Catholic, 25-19, 25-17, 25-11, capping a perfect postseason for Clarion, which didn't lose a set in wins over Otto-Eldred, Redbank Valley, Keystone and then ECC.
In Saturday's early semifinals matchup with Keystone, Clarion swept to a 25-23, 25-18, 25-19.
Elk County Catholic, meanwhile, advanced to the finals with a 25-18, 25-23, 25-21 over A-C Valley. Then after its loss to Clarion, the Lady Crusaders rebounded and secured the second state berth with a straight-set 25-18, 25-23 win over Keystone in a best-of-three "true-second" match.
Keystone beat A-C Valley in two straight sets in the best-of-three the consolation match to earn a shot at Elk County Catholic.
Both Clarion and ECC start their state playoff run Tuesday. Clarion takes on the WPIAL third seed Neshannock at DuBois Area High School at 7 p.m. ECC travels to Cochranton High School to face District 10 champion Maplewood at 7:30 p.m.