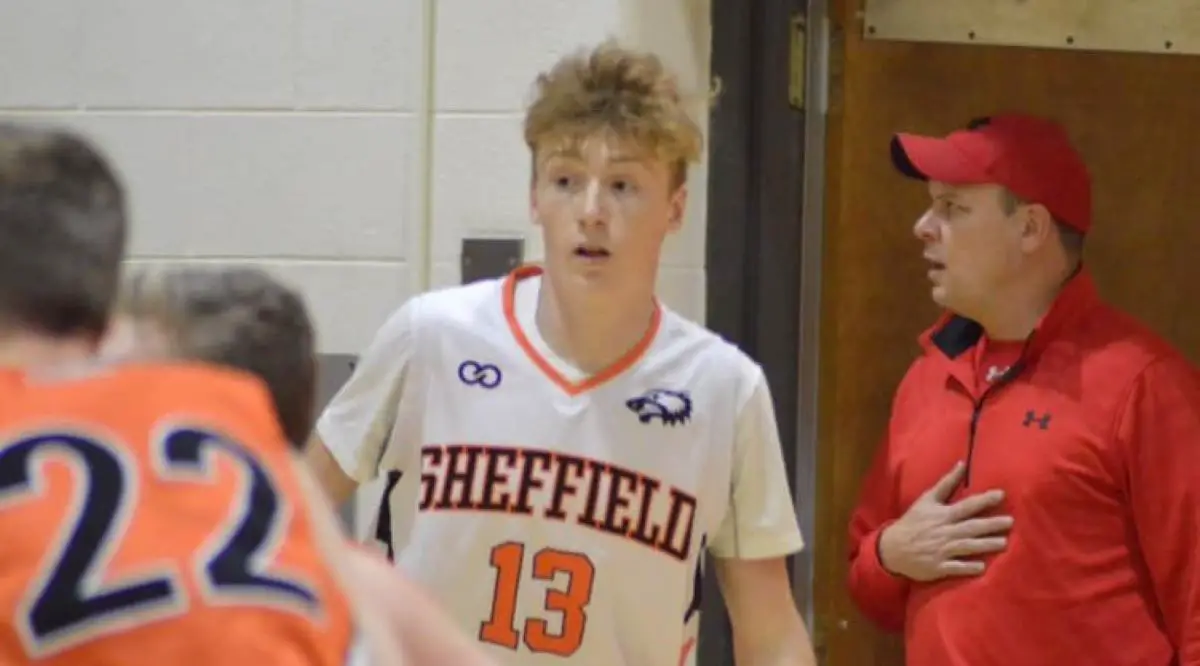 Jan. 4 recaps.
(Photo: Tyler Hepinger of Sheffield scored 26 points in a win at Oswayo Valley Saturday. Photo courtesy of Sheffield Wolverines Facebook Page. Photo by Jenna and Chris Albaugh)
SHEFFIELD 78, OSWAYO VALLEY 47
SHINGLEHOUSE, Pa. -Tyler Hepinger exploded for 26 points, including 18 in the first half, as visiting Sheffield rolled past Oswayo Valley, 78-47.
Jake Vinopal added 19 points for the Wolverines with Tony Richards scoring 18 points. Mitch McNeal led the way on the boards with 10 rebounds.
Cayden Black scored 17 of his team-high 19 points in the second half for Oswayo Valley with Honor Gross scoring all eight of his points before halftime for the Green Wave.
JOHNSONBURG 50, BRADFORD 44
BRADFORD, Pa. – Eric Christoff and Austin Green each scored 15 points to lead visiting Johnsonburg to a 50-44 win over Bradford.
The Rams led by one, 22-21, at halftime and by two, 29-27, going to the fourth quarter before Christoff scored nine of his points and Green eight of his – he was 6 of 6 from the line – to seal the victory.
Gabe Watts chipped in eight points in the win for Johnsonburg.
Tyler Gigliotti led Bradford with a game-high 21 points, including eight in the fourth quarter when he hit a pair of 3-pointers. Cam Austin chipped in with 12 tallies.  Both Gigliotti and Austin had five rebounds, while Evan Schmidt had a team-best nine boards to go with three points.