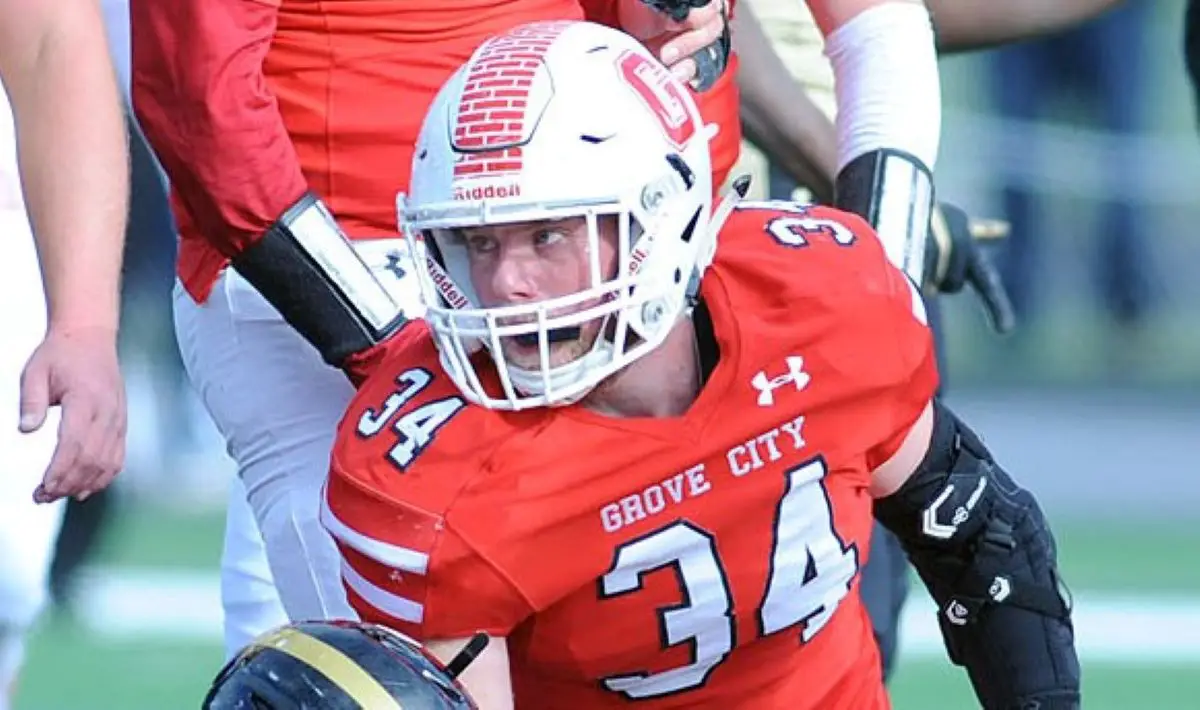 GROVE CITY, Pa. – Karns City graduate Luke Salerno, a senior at Grove City, was recently honored as an All-Presidents' Athletic Conference Second Team Linebacker.
(Photo courtesy of Grove City Athletics. Photo by Dave Miller)
Salerno led the conference with 110 total tackles this year. He began the season at inside linebacker before returning to his natural position of outside linebacker. He led Grove City with three sacks, four forced fumbles and 10 tackles for loss. A three-year letterwinner for the Wolverines, Salerno capped the regular season with 10 tackles, five tackles for loss and a sack at Thiel then added nine tackles, including a tackle for a loss in the Wolverines 41-38 win over RPI in the ECAC James Lynah Bowl Saturday.
Grove City finished the season 9-2 and on a seven-game winning streak.