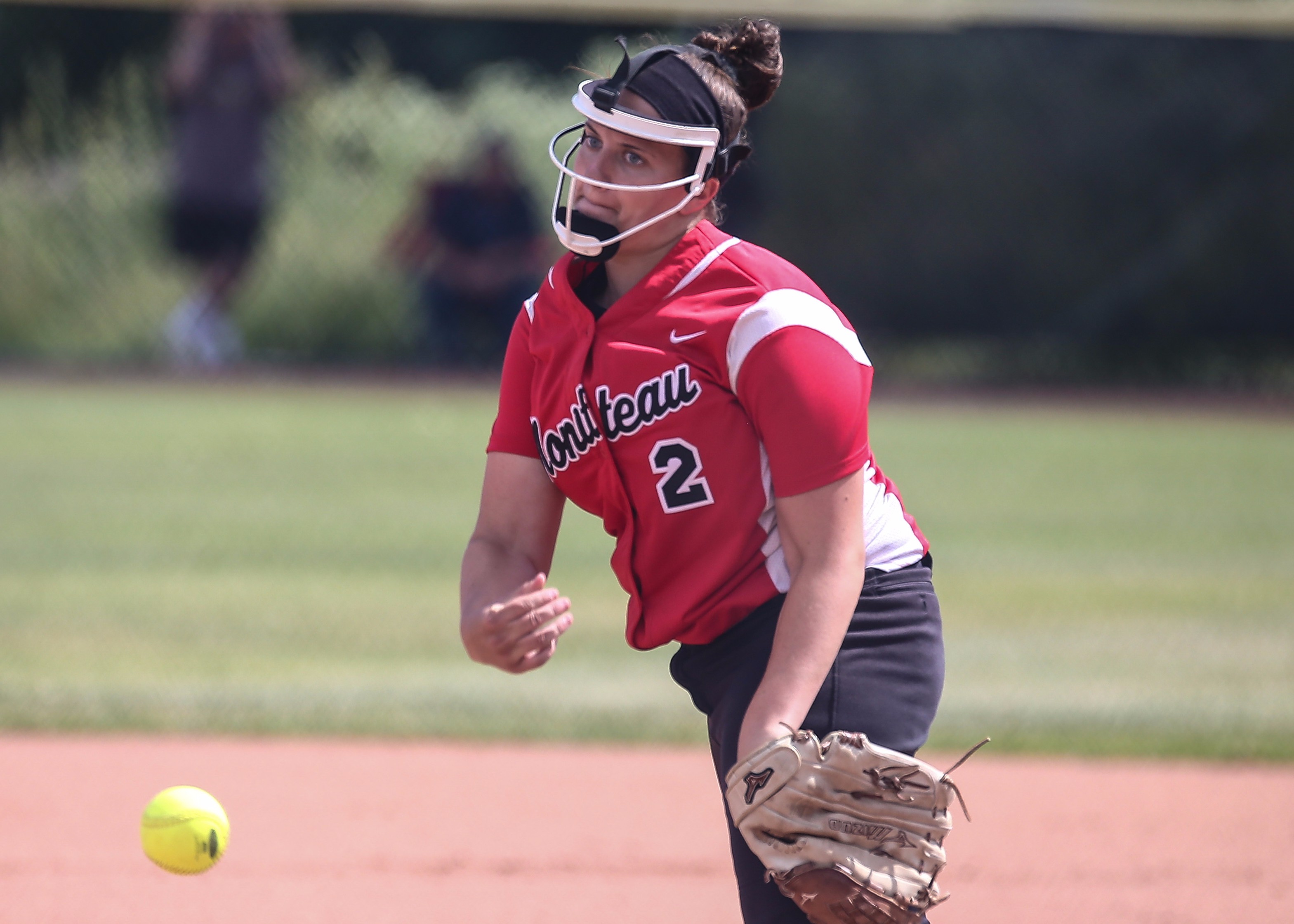 CLARION, Pa. – It was another strong year for District 9 softball with a pair of teams – DuBois Central Catholic and Moniteau – advancing to the PIAA semifinals with one of them, Moniteau, moving onto the PIAA Class AA championship game.
So it should come as no surprise that the inaugural D9Sports.com District 9 Softball Awards are dominated by members of those two squads.
That starts with Moniteau junior Kennedy DeMatteis, who is the District 9 Most Valuable Player and District 9 Pitcher of the Year.
DeMatteis' coach, Dan Beebe, is the District 9 Manager of the Year.
Not to be left out, DCC has a pair of award winners as well with junior Jordy Frank earning District 9 Offensive Player of the Year honors and freshman Ashley Wruble collecting District 9 Rookie of the Year accolades.
DeMatteis was key to Moniteau's run to the PIAA Class AA title game, the first Warriors team to make a state championship contest.
She went 23-2 on the year with an ERA of 1.12. That included a stretch of 11 games and just over 61 innings where she didn't allow a run from April 30 through the first inning of the title game. She threw 19 shutouts and six no-hitters on the year while striking out 236 in 144 innings of work.
DeMatteis allowed one run all season against District 9 competition and had an ERA vs. D9 teams of 0.09.
She earns MVP honors because her bat may have been just as important as her arm.
DeMatteis hit an astounding .591 with 14 doubles, three triples, three home runs and 49 RBIs while scoring 34 runs. Her on-base plus slugging percentage (OPS) was 1.492.
Frank, a catcher, had a fantastic season for the PIAA Class A semifinalist Lady Cardinals hitting .667 with an incredible OPS of 2.092. She reached double digits in home runs (12), doubles (11) and triples (10) while driving in 42 runs and scoring 65 runs (she only had 90 official at bats). Her slugging percentage was 1.411 and her on-base percentage was 0.681. Frank hit over .700 in the regular season.
Wruble, a second baseman, burst onto the scene for DCC hitting .569 with a 1.367 OPS. She had six doubles, two triples and a home run while driving in 37 and scoring 36 while only registering 72 official at bats.
What Beebe did for Moniteau was something truly special.
Yes, the Lady Warriors had the best talent in District 9, and that is part of the reason Beebe is Manager of the Year. He helped harness the talent and kept the team focused on the ultimate goal throughout the year despite lopsided scores that could have seen Moniteau easily lose focus. His use of "inside-the-game games" and "inning-by-inning goals" helped keep the Lady Warriors focused and sharp through the year.
Moniteau finished with a 24-2 mark and was potentially a missed first-inning call from winning the first team championship in school history. As it is, the Lady Warriors set the school record for wins in a season while capturing their third District 9 Class AA title in a row.
AWARD WINNERS
District 9 MVP – Kennedy DeMatteis – Moniteau
Pitcher of the Year – Kennedy DeMatteis – Moniteau
Offensive Player of the Year – Jordy Frank – DuBois Central Catholic
Rookie of the Year – Ashley Wruble – DuBois Central Catholic
Manager of the Year – Dan Beebe – Moniteau