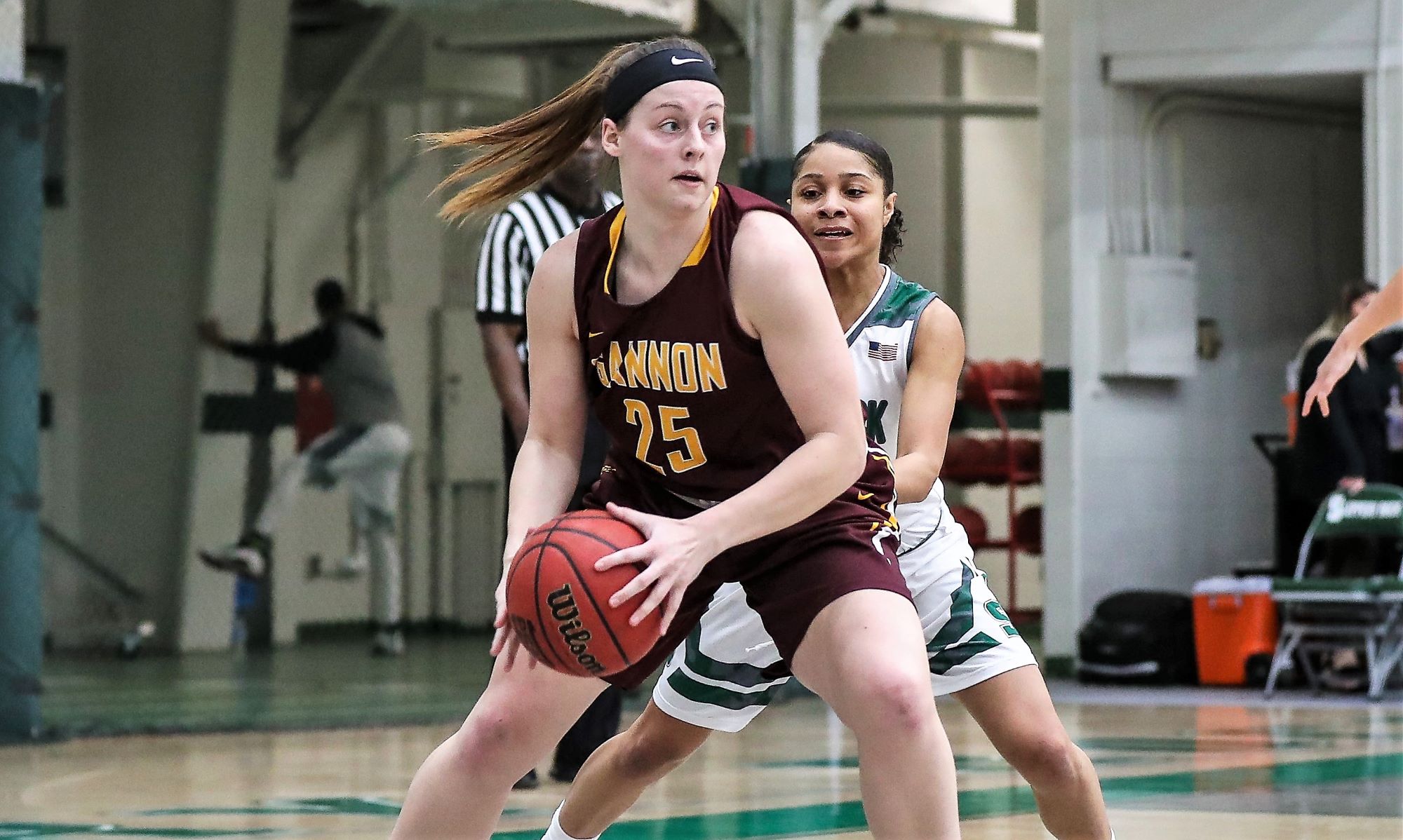 LOCK HAVEN, Pa. – Gannon's Tori Obenrader, a North Clarion graduate, was named the PSAC West Defensive Athlete of the Week following her performance at Kutztown over the weekend.
(Photo by Mike Schnelle)
This marks the third honor this season for Obenrader and her first career defensive award.
Obenrader led the Knights at Kutztown scoring 15 points and falling just shy of a double-double with a game-high nine rebounds. Five of Obenrader's boards came on the offensive glass. In addition to her rebounding performance, she also swiped a new career-high five steals. Her previous high was two, set last year.
Obenrader continues to lead the team in rebounding with 65 through eight games. She is averaging 8.1 per game, which ranks third among PSAC players. Her five steals helped Gannon post a season-high 15 steals vs. the Golden Bears.
The Knights will be back in action on Dec. 17 for the Goals For Life game. They will take on Wheeling at the Mill at 11:30 am.