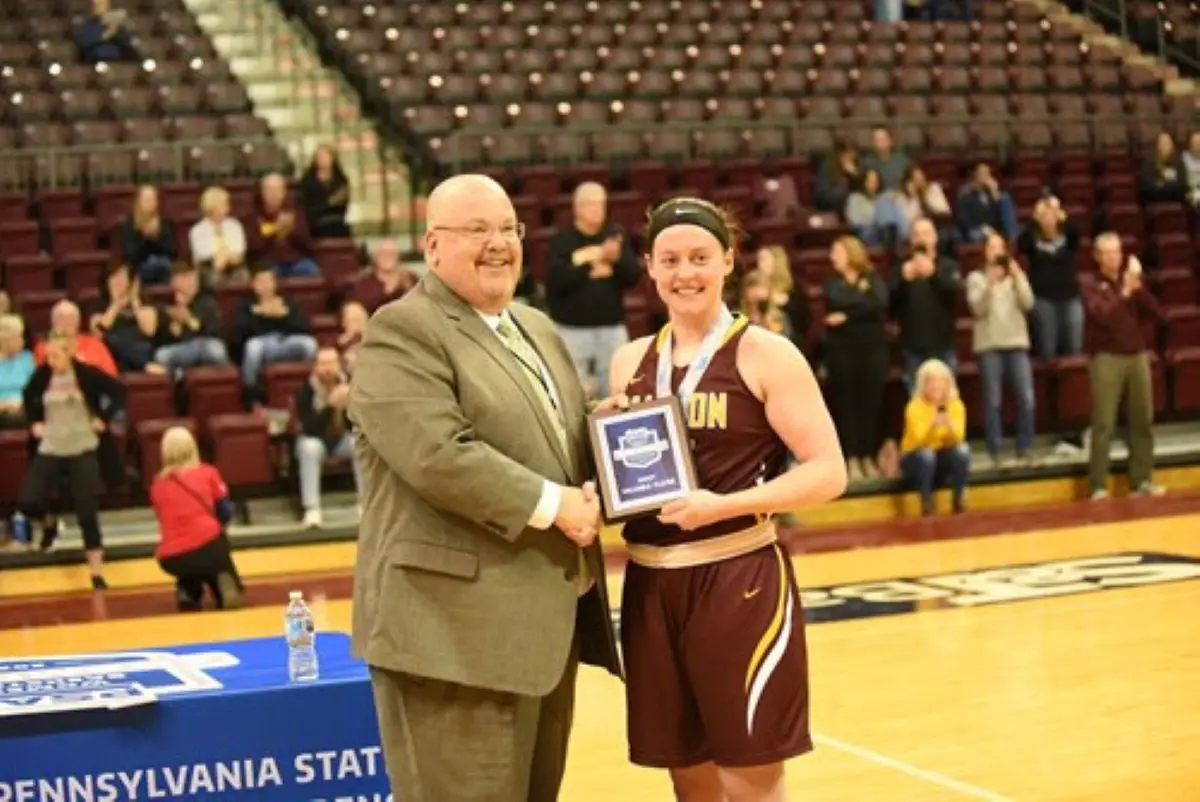 INDIANA, Pa. – North Clarion graduate Tori Obenrader earned the PSAC Women's Basketball Championship Game MVP after leading Gannon to a 50-40 upset win over IUP in the PSAC title game at IUP Sunday afternoon.
(Photo of Tori Obenrader of Gannon, a North Clarion graduate, being presented her PSAC Women's Basketball Championship Game MVP award from PSAC Commissioner Steve Murray, a Cameron County graduate. Photo courtesy of the PSAC) 
Obenrader, a sophomore, scored a game-high 17 points and completed a double-double by grabbing a game-high 16 rebounds.
In a game where the two teams combined to shoot 28 of 97, Obenrader was the one player who made her shots hitting 6 of 12 on the day.
Gannon won the game despite scoring just 10 first-half points. It helped the Golden Knights cause that IUP scored just 18 in the opening house.
The Golden Knights took the lead, 30-28, going to the fourth quarter by outscoring IUP 20-10 in the third quarter and then pulled away in the fourth to get the victory.
Gannon improved to 25-6 on the season, while IUP fell to 28-3. Both teams will head to the NCAA Division II Tournament.