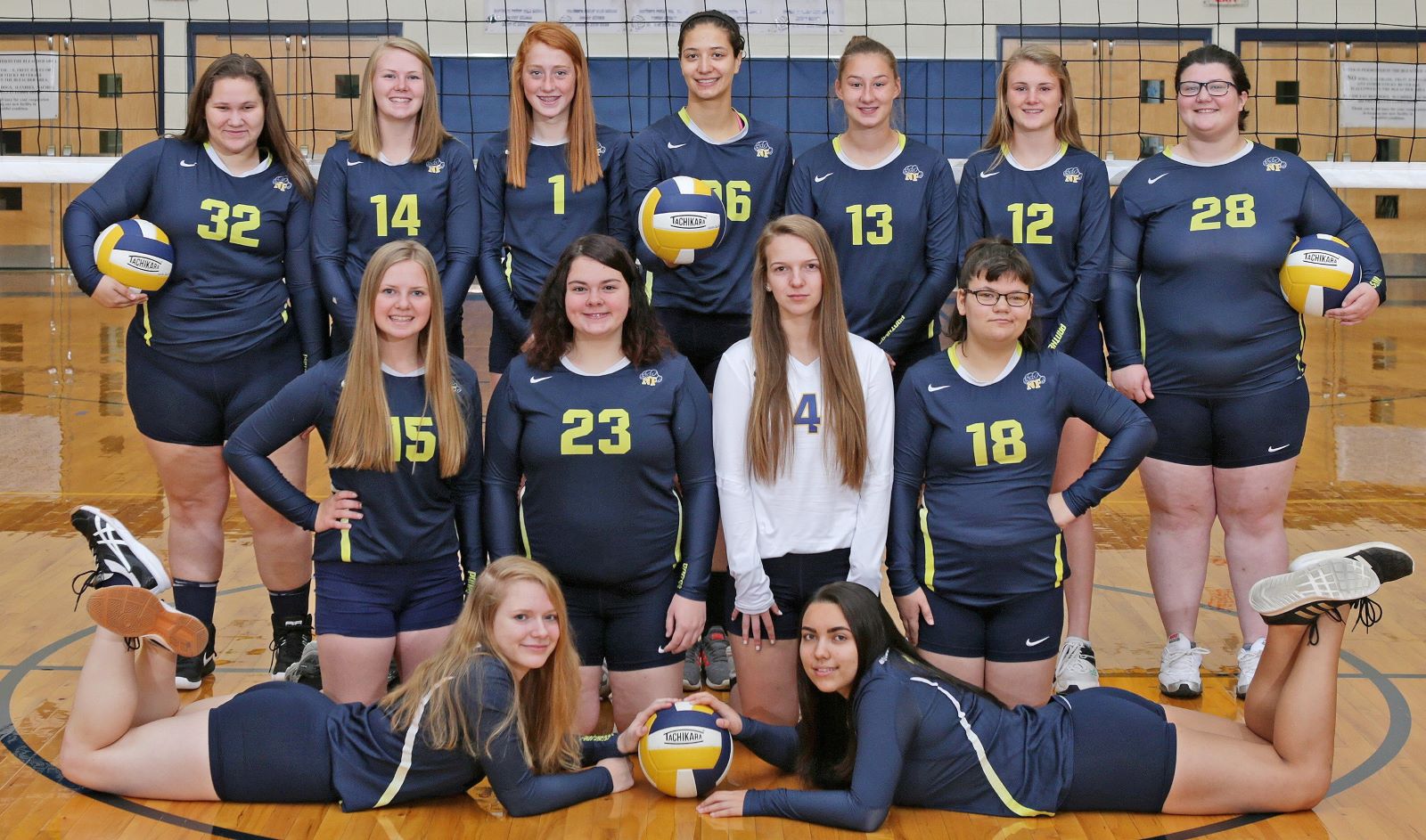 Oct. 16 soccer and volleyball recaps.
(Photo: Northern Potter recorded a 3-0 win over Cowanesque Valley in volleyball action Wednesday. Photo by Paul Burdick. Check out more of Burdick's work here)
VOLLEYBALL
NORTHERN POTTER 3, COWANESQUE VALLEY 0
ULYSSES, Pa. – Savannah Herring had eight kills, three blocks, five digs and an ace to lead Northern Potter to a 3-0 (25-17, 25-12, 25-18) win over visiting Cowanesque Valley.
Madison Hoopes added three kills and an ace for the Lady Panthers.
CRANBERRY 3, OIL CITY 0
OIL CITY, Pa. – Ava Ferringer had 14 kills and a block in Cranberry's 3-0 (25-8, 25-5, 25-14) road victory over Oil City.
Emily Duncan ran the Berries offense with 25 set assists and a pair of digs. Maria Anderson had seven kills with Mikayla Wenmoth adding six. Maddie Cornellius chipped in 19 digs.
BRADFORD 3, OTTO-ELDRED 0
DUKES CENTER, Pa. – Alex Asp recorded 17 kills and eight blocks and helped Bradford sweep Otto-Eldred, 3-0 (25-16, 25-16, 25-19).
Erica Marshall added five kills and 27 digs for the Owls while Lany Kahle ran the offense with 27 assists and five blocks.
Reilly Raught paced the Terrors with six kills and a pair of blocks. Jade Spinney had four kills and nine digs with Emmalee Sheeler chipping in 14 set assists and five digs.
GIRLS' SOCCER
ELK COUNTY CATHOLIC 3, PUNXSUTAWNEY 1
ST. MARYS, Pa. – Elk County Catholic used a team effort to defeat visiting Punxsutawney, 3-1.
The Lady Crusaders got goals from Rylie Belsole, Lani Cerroni and Emily Wolfe.
Katelynn Osborn netted the lone Lady Chucks goal.
MOSHANNON VALLEY 5, CURWENSVILLE 4
CURWENSVILLE, Pa. – Despite a pair of goals from Chole Davis, Curwensville fell to visiting Moshannon Valley, 5-4.
BOYS' SOCCER
KARNS CITY 4, HARBOR CREEK 1
KARNS CITY, Pa. – Behind a pair of goals from Dakota King, Karns City defeated visiting Harbor Creek, 4-1.
Owen Collwell also had a goal and an assist for the Gremlins while Nate Rondinelli added the other goal.
Malik Metcalfe recorded five saves in net to earn the victory.
DUBOIS CENTRAL CATHOLIC 4, BROOKVILLE 3
DUBOIS, Pa. – DuBois Central Catholic topped visiting Brookville, 4-3.
The Cardinals got goals from Harrison Starr, Tristen Engle, Neal Gupta and Colin Barnett
REDBANK VALLEY 0, FRANKLIN 0
FRANKLIN, Pa. – Owen Maganotti made 9 saves as visiting Redbank Valley tied Franklin nil-nil.
CLEARFIELD 5, CENTRAL-MARTINSBURG 0
HYDE, Pa. – Andrew Lopez notched all five goals in Clearfield's 5-0 victory over visiting Central-Martinsburg.
Luke Winters and Hayden Williams each had assists.
BRADFORD 4, PORT ALLEGANY 1
BRADFORD, Pa. – Ian Grady found the back of the net twice as Bradford defeated visiting Port Allegany, 4-1.
Isaiah Pingie and Ryan Miller also added goals for the Owls.
Simon Burleson netted the lone goal for Port Allegany.