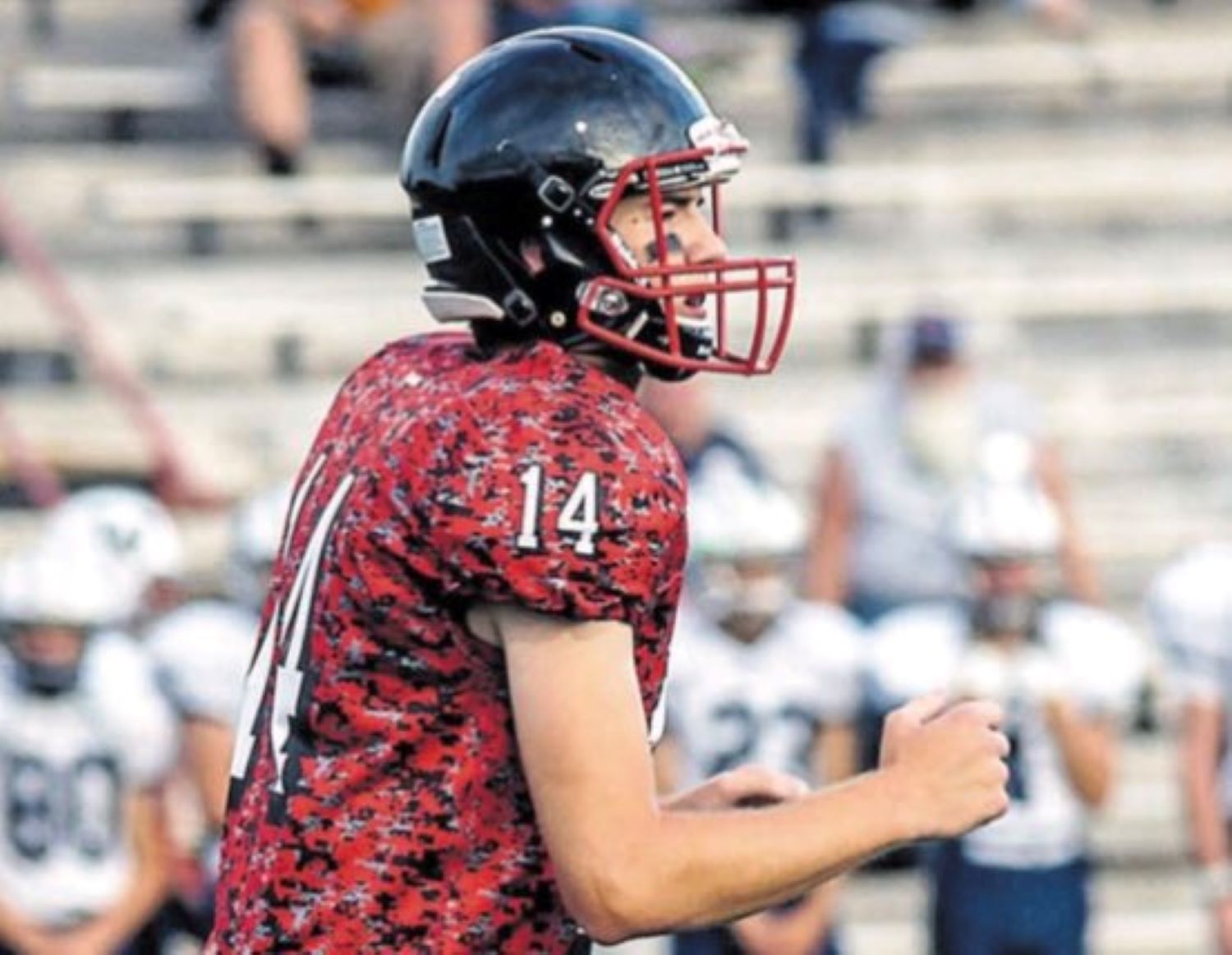 D9Sports.com/EYT Media is doing a series of player profiles on returning high-school athletes this summer. The year in school listed by the athlete is the year the athlete is entering this fall.
(Submitted photo. Photo by Lindi Beers)
ALEX KOVALYAK – SENIOR – DUBOIS
Son of: Chris Kovalyak & Nicole Sawyers
Sports Played: Football and basketball
Family Members Playing/Played Sports: Dad (Chris Kovalyak), DuBois football & basketball; Brother (Ryan Kovalyak) DuBois football & basketball, Uncle (Louie Russell) DuBois Baseball, Uncle (Brent Kovalyak) DuBois Basketball
2018-19 Highlights: 64 of 138 passing for 1,024 yards and eight touchdowns after taking over duties at quarterback after the season started. He also scored a rushing touchdown. Also saw action in 23 games for the Beavers basketball team that won a playoff game by beating Carrick.
Post-High School Plans: He plans to attend college after high school and continue his athletic and academic career.
Q&A With Alex Kovalyak
D9Sports: What is your favorite sport to participate in and why?
AK: My favorite sport to participate in is football because it is very strategic and cerebral like a game of chess.
D9Sports: What is your favorite memory, moment, game from playing high school sports?
AK: My favorite moment so far in high school sports was my first varsity start at quarterback throwing my first touchdown.
D9Sports: Why do you play high school sports?
AK: I play high school sports because they teach valuable life lessons and time management as well as character development. They are also just very fun.
D9Sports: Who has had the most influence on your athletic career and why?
AK: My dad because of everything he has taught me about life and the sports I participate in and how to be mature and a leader.
D9Sports: If you could change one thing about high school sports, what would it be and why?
AK: The amount of mindsets that everyone deserves to win. The reason sports and high school sports, in general, are special are because they teach teenagers how to work hard for what they want and that nothing in life is handed to you.
D9Sports: If you could be president for a day, what would be the one major thing you would do?
AK: If I were president for a day I would address the in-depth issues of social equality. I believe that no matter what background someone has or beliefs they have everyone should be looked at under the same light. Acknowledging the negativity in the country today would be a good start.
D9Sports: What is your ideal place to live? County, City, Suburb? Why?
AK: My ideal place to live is where I live now. There are many opportunities to make a difference here I believe.
D9Sports: What would someone who doesn't know you be surprised to find out about you?
AK: Aside from sports I enjoy reading and I like Star Wars and science fiction. I also really enjoy older music from the 70s and 80s
D9Sports: What is your strongest subject in school?
AK: My strongest subject in school is History
D9Sports: If there was one period in history or one event in history you could go back to, what would it be?
AK: The Immaculate Reception
D9Sports: What question do you wish I would have asked you? And what is the answer to it?
AK: What is the most important statistic to me as a quarterback? The win-loss column.