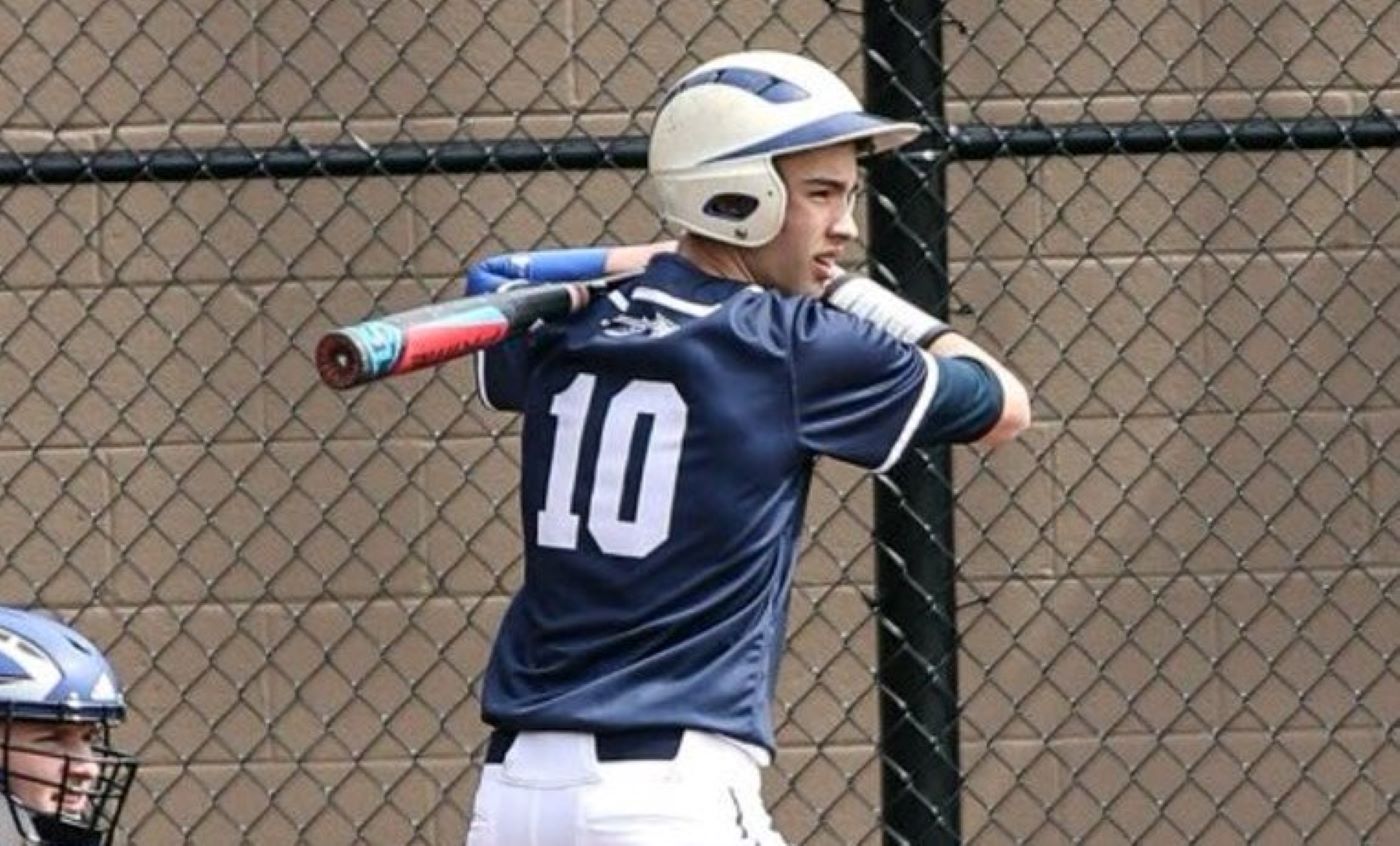 D9Sports.com/EYT Media is doing a series of player profiles on returning high-school athletes this summer. The year in school listed by the athlete is the year the athlete is entering this fall.
(Submitted photo)
JACE MINER – JUNIOR – HOME SCHOOLED (PLAYS AT BROOKVILLE)
Son of: Keith Miner and Marisol Miner
Sports Played: Soccer, Cross County, Basketball, Baseball, Track & Field
Family Members Playing/Played Sports: His aunt, Tessa Miner
2018-19 Highlights: Earned All-league honors in soccer and basketball. Averaged 7.2 ppg for the District 9 and District 5-9 Class 3A Champion Raiders.
Post-High School Plans: His main goal for after high school is to play college sports and go to school for sports management.
Q&A With Jace Miner
D9Sports: What is your favorite sport to participate in and why?
JM: When someone asks what my favorite sport is I always tell them whatever is in season because I want to be great at whatever I do.
D9Sports: What is your favorite memory, moment, game from playing high school sports?
JM: My favorite game from high school was the D9/D5 regional championship game against Everett because we faced a lot of adversity that game and came back and won it with heart.
D9Sports: Why do you play high school sports?
JM: High school sports are something I love. I have a passion for sports and really want to play them after high school.
D9Sports: Who has had the most influence on your athletic career and why?
JM: If there is anyone that has a huge influence and inspiration in my sports career it's my father. The reason being is he had a professional career as an MMA fighter. He accomplished all of his achievements and fights with one hand. He lost his hand when he was 19 to an industrial wood chipper. He was right-handed and that was the hand he lost. He taught himself how to do everything left-handed which is amazing. He's also an amazing father and a great man to my family and I also.
D9Sports: If you could change one thing about high school sports, what would it be and why?
JM: I wouldn't change anything. Reason being, when I lose, it makes me work harder, I wouldn't be nearly the player I am today without losing. Most of my teammates from basketball would change the first-round state playoff game when we lost to Deer Lakes. I wouldn't because it created such a hunger in me that made me work harder and want to make sure that doesn't happen next year. We already started summer basketball to make sure we are ready to take some names next year.
D9Sports: If you could be president for a day, what would be the one major thing you would do?
JM: I would change the academics in school. We are taught to pass a test, we are not taught how to succeed in life. There are better ways to teach.
D9Sports: What is your ideal place to live? County, City, Suburb? Why?
JM: Maybe down south for the weather but I like where I live right now. I love where I live now because I have a gym at my house and some family by me too.
D9Sports: What would someone who doesn't know you be surprised to find out about you?
JM: My achievements. I'm not one to go around telling everyone how good I am or what I have achieved. I don't like talking about myself. if you don't think I am that good, well I will just show you on the field or court.
D9Sports: What is your strongest subject in school?
JM: My strongest subject in school this year was biology.
D9Sports: If there was one period in history or one event in history you could go back to, what would it be?
JM: I would go back to when Michael Jordan played to see that era of basketball. I would also go back and see Babe Ruth play and enjoy watching one of the best players in baseball.
D9Sports: What question do you wish I would have asked you? And what is the answer to it?
JM: I wished you would have asked me if I had any siblings? I have a little sister named Jada Miner who won a state championship for horseback riding. I also have a little brother named Braylon Miner, I bet money when he gets to high school you will be hearing his name too.