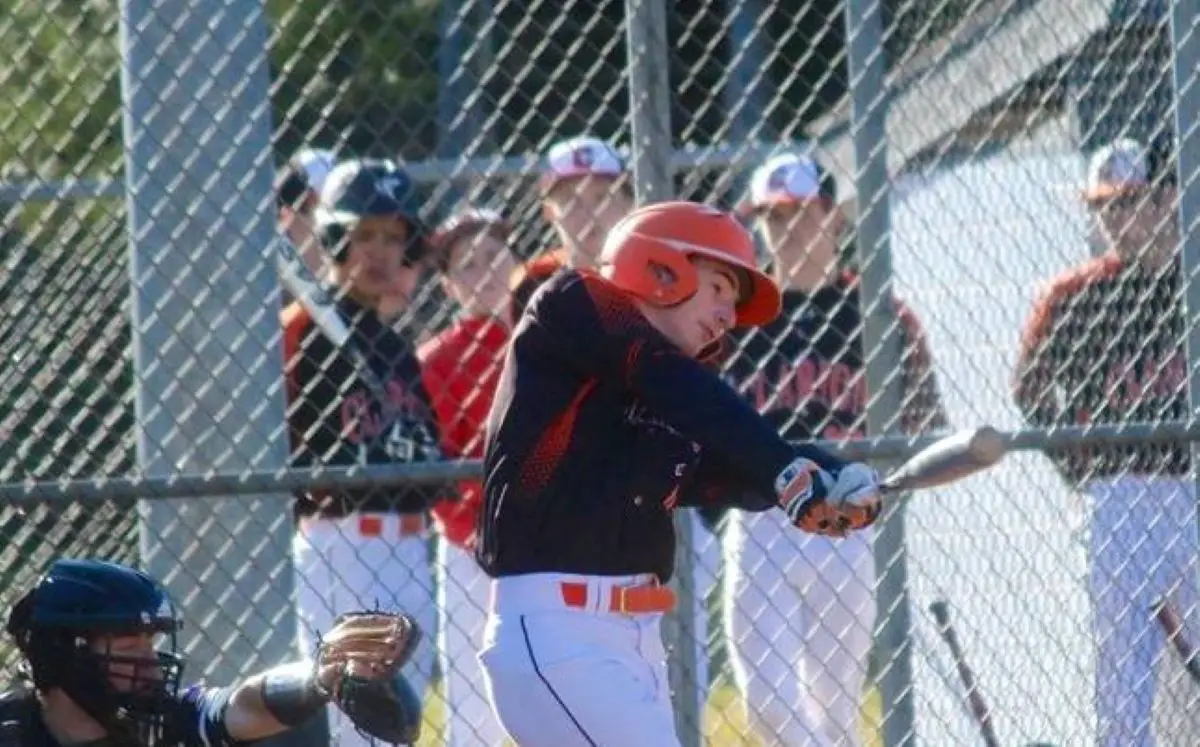 D9Sports.com/EYT Media is doing a series of player profiles on returning high-school athletes this summer. The year in school listed by the athlete is the year the athlete is entering this fall.
(Photo by Christie Datko)
LAKE STAUB – SENIOR – CLARION
Son of: Kenn and Susan Staub
Sports Played: Golf and baseball
Family Members Playing/Played Sports: Will Staub (brother): football; Matt Staub (uncle): wrestling; Joe Baugher (uncle): wrestling; Kenn Staub (dad): wrestling, tennis, baseball
2018-19 Highlights: Named second-team All-KSAC in golf after qualifying for the District 9 tournament … Named third-team All-KSAC in baseball at catcher after hitting .288 with a double and 13 RBIs. Also pitched eight innings giving up three runs.
Post-High School Plans: He plans to go to college. He isn't sure what he is going to major in. He has no plans to play sports in college.
Q&A With Lake Staub
D9Sports: What is your favorite sport to participate in and why?
LS: Baseball, because I've been playing it forever and have made many memories (travel ball, Little League states)
D9Sports: What is your favorite memory, moment, game from playing high school sports?
LS: Experiencing a run to the state championship game my freshman year on the baseball team; Qualifying for districts in golf last year
D9Sports: Why do you play high school sports?
LS: I like competing against rivals and former teammates from past teams
D9Sports: Who has had the most influence on your athletic career and why?
LS: My dad, he was always willing to help me practice, get better, and coach teams
D9Sports: If you could change one thing about high school sports, what would it be and why?
LS: Longer seasons, would give you more games and chances to play
D9Sports: If you could be president for a day, what would be the one major thing you would do?
LS: Improve the quality of life for everyone
D9Sports: What is your ideal place to live? County, City, Suburb? Why?
LS: City, seems like there would always be things to do
D9Sports: What would someone who doesn't know you be surprised to find out about you?
LS: I was born in Minot, North Dakota
D9Sports: What is your strongest subject in school?
LS: History, I enjoy learning about the past
D9Sports: If there was one period in history or one event in history you could go back to, what would it be?
LS: 1920s, to watch the Yankees play
D9Sports: What question do you wish I would have asked you? And what is the answer to it?
LS: Who is my favorite athlete? Brooks Koepka, because he is fun to watch and is a good role model for young athletes by the way he acts on the course