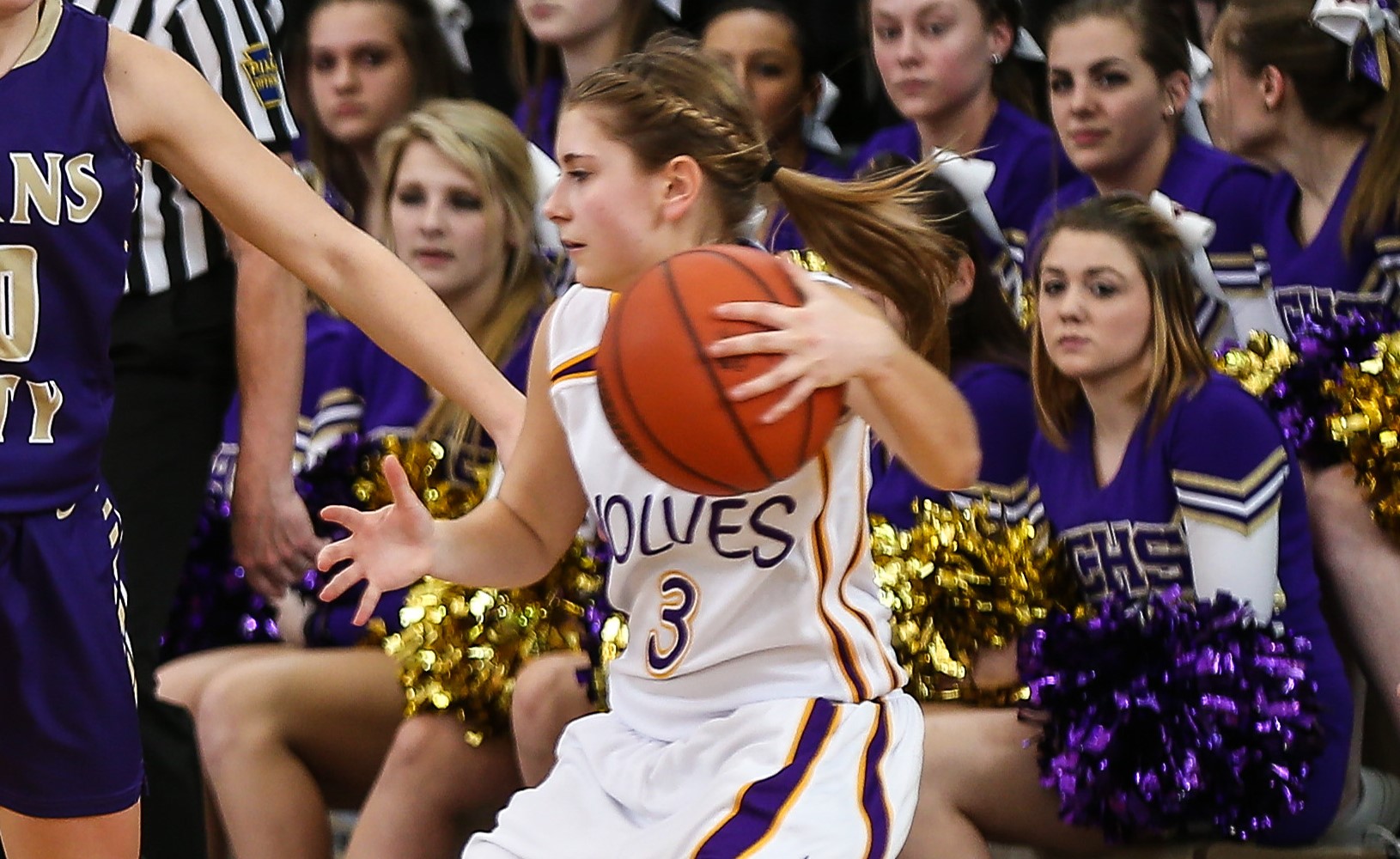 D9Sports.com and EYT Media are doing a series of player profiles on returning high-school athletes this summer. The year in school listed by the athlete is the year the athlete is entering this fall.
MICHAELA HIGGINS – Senior – North Clarion
Daughter of: Matt and Michelle Higgins
Sports Played: Cross Country, Basketball, Track and Field
2015-16 Highlights: Michaela finished 14th at the District 9 Class A Cross Country meet finishing as the No. 2 She-Wolves runner and helping North Clarion to a fifth-place finish while qualifying for the PIAA meet. In basketball, she played a key role in helping North Clarion to the PIAA playoffs for the first time in 30 years scoring 86 points on the year and averaging 3.6 points per game as a guard for the KSAC North champions. In track season, she finished ninth in District 9 in the 1,600-meter run in a time of 6:01.17 while taking 14th in the 3,200.
Post High School Goals: Michaela plans on attending college and majoring in biology. She has not decided if she is going to play sports in college but as had many coaches interested in her running and a couple for basketball.
Q&A With Michaela Higgins
D9Sports: Do you have a favorite sport, and if so why?
MH: Basketball, I just love the feeling of walking out on the court and the intensity of the game.
D9: What is your best high-school related sports memory and why?
MH: It would either have to be our basketball team making it to the state playoffs for the first time in 30 years or playing in the KSAC championship game this past year. Also winning districts for cross country my sophomore year was incredible as well. All of these moments just felt like my work was paying off.
D9: Has there been a coach and/or teacher who has influenced you the most in your high-school career to this point, and if so, why?
MH: Honestly, all of my coaches have really inspired me in some way. My basketball coach, Terry Driehaup, especially because he's always willing to put in the extra hours to help me along with our team and I believe he's the best basketball coach our team could've ever hoped for. Also, my cross country coach, Roxanne McFarland, is constantly pushing me every day throughout the summer and season to be the best runner I can be, and I look up to her so much for her dedication to all the runners.
D9: What do you like best about playing sports in high school?
MH: I love the competition between the teams.
D9: What is the hardest part about playing sports in high school?
MH: It would definitely be managing my time to make sure I have enough time for my schoolwork, family and friends.
D9: How much offseason work do you put into your sports?
MH: I'm constantly working during the offseason. I run miles upon miles almost every day in the summer, sometimes dribbling a basketball the whole way. I also have a specific teammate on the basketball team, Abby, that I get together with frequently and we just work on fundamentals and bettering our game.
D9: What is your favorite subject in school?
MH: Biology
D9: What do you like to do for fun when you aren't playing sports?
MH: That's difficult because most of my free time is dedicated to sports, but when I'm not practicing I love hanging out with friends and family.
D9: What are your goals for the upcoming school year both sports wise and academically?
MH: Academically, I want to work towards bettering my GPA and moving up in my class rank. For cross country, it's to make it to states again. As for basketball just learn from this past year and use it to propel us further.