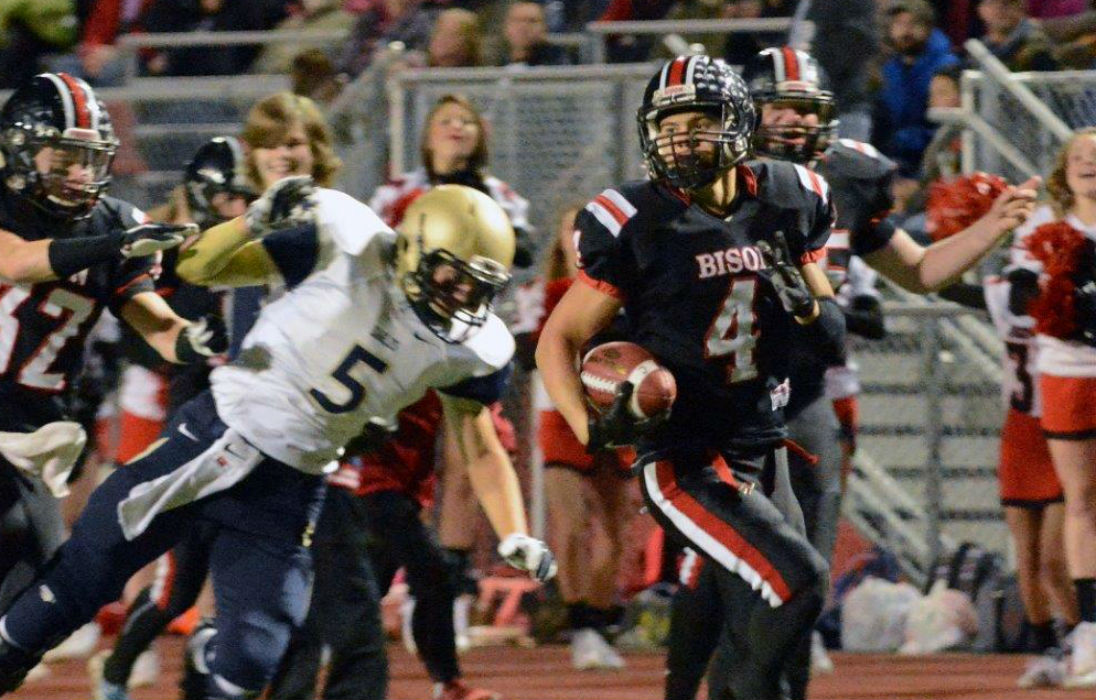 D9Sports.com and EYT Media are doing a series of player profiles on returning high-school athletes this summer. The year in school listed by the athlete is the year the athlete is entering this fall.
RYAN LEZZER – Senior – Clearfield
Son of: KC and Amy Lezzer
Sports Played: Football and Basketball
2015-16 Highlights: Lezzer played roles on a pair of District 9 Class AAA championship teams. In football, he was one of the Bison's top players on both sides of the ball and had 618 yards rushing and 10 touchdowns while catching a team-best 33 passes for 555 yards and five scores ranking 10th in District 9 in receiving yards. On defense, he made 51 tackles (4.6 per game) while recording five interceptions, the sixth-best mark in D9. His 98 total points led Clearfield. In basketball, he played a role off the bench for the D9 champs and averaged 1.9 ppg.
Post High School Goals: Lezzer plans on attending college and studying business. He is going to play college football and has 28 offers. He is still looking around to see what his options are while determining which school fits him best.
Q&A With Ryan Lezzer
D9Sports: Do you have a favorite sport, and if so why?
RL: Football, because I grew up around the game and I have a passion for it and I love playing it.
D9: What is your best high-school related sports memory and why?
RL: My freshman year when I started varsity (his brother Christian was the starting quarterback) and us going 13-0 to start the season.
D9: Has there been a coach and/or teacher who has influenced you the most in your high-school career to this point, and if so, why?
RL: I don't have any one person who has influenced me the most.
D9: What do you like best about playing sports in high school?
RL: It's really fun because the whole school is behind you and it's fun to go out and represent your school and compete against others.
D9: What is the hardest part about playing sports in high school?
RL: Probably just all the practices and pretty much every day is a long day. It's not always fun, but I know it's part of the game.
D9: How much offseason work do you put into your sports?
RL: A lot. We don't really have an offseason at Clearfield football. We're always working out. It's the same with basketball.
D9: What is your favorite subject in school?
RL: History
D9: What do you like to do for fun when you aren't playing sports?
RL: I just like to rest and relax and hang out with my friends or play hockey on the basketball court behind the elementary school.
D9: What are your goals for the upcoming school year both sports wise and academically?
RL :To go undefeated in the regular season for football and basketball and to continue my success in the classroom.