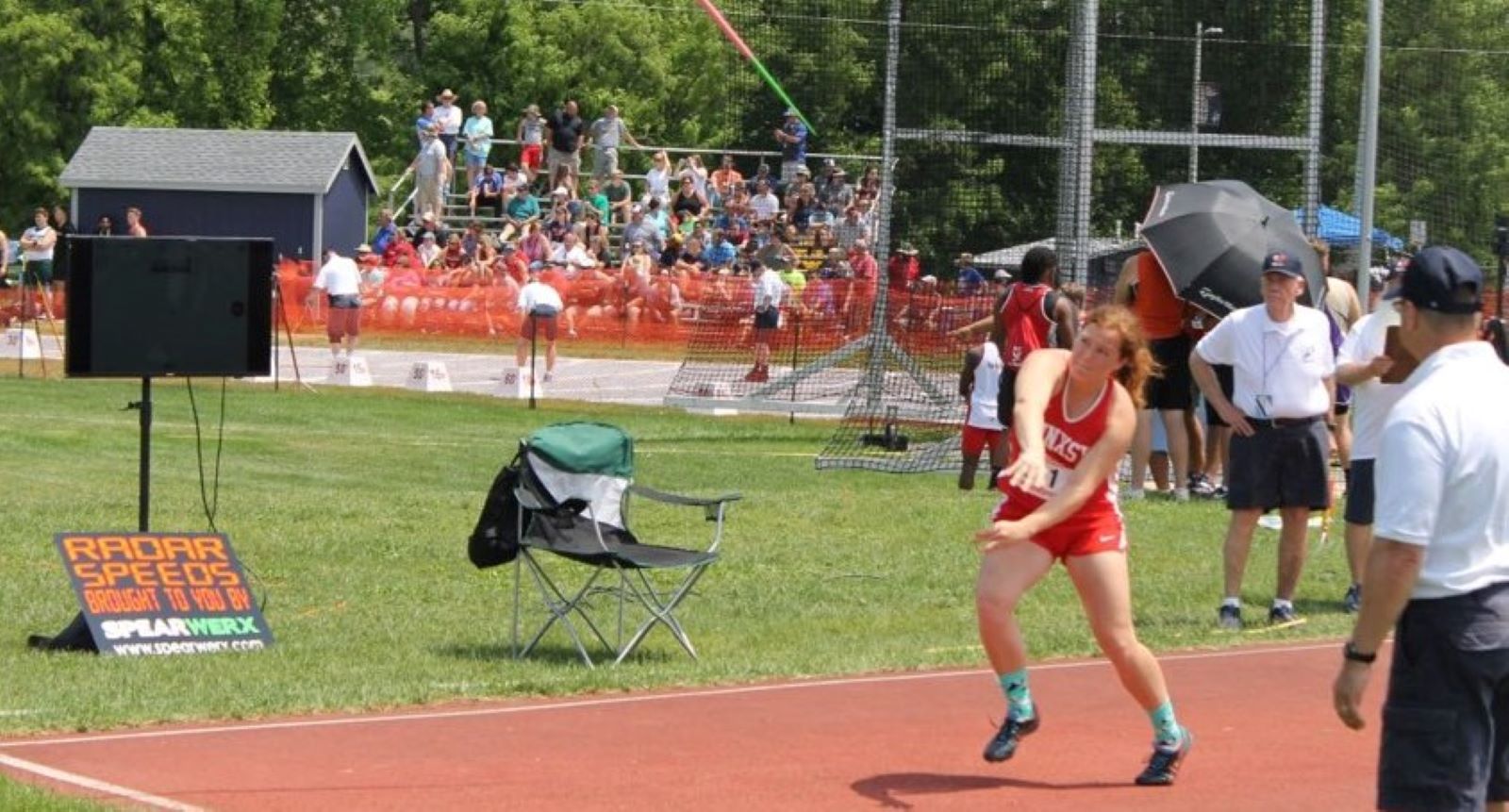 D9Sports.com/EYT Media is doing a series of player profiles on returning high-school athletes this summer. The year in school listed by the athlete is the year the athlete is entering this fall.
(Submitted photo)
TAEGAN LUDWIG – SENIOR – PUNXSUTAWNEY
Daughter of: Daniel and Tessa Ludwig
Sports Played: Tennis and indoor/outdoor track
Family Members Playing/Played Sports: Her dad played basketball for Punxsutawney and her uncle Chad McHenry played football for Kiski and later Punxsutawney
2018-19 Highlights: She won the shot put and placed second in the discus at the District 9 champions. She also helped the Lady Chucks come in second place in the D9 team tennis tournament.
Post-High School Plans: She plans on attending college and hopes to do track
Q&A With Taegan Ludwig
D9Sports: What is your favorite sport to participate in and why?
TL: Track because of the individuality of it. If I do good, it's on me. If I do bad, it's on me.
D9Sports: What is your favorite memory, moment, game from playing high school sports?
TL: My favorite memory would have to be throwing my personal bests at districts this season in the shot put and javelin.
D9Sports: Why do you play high school sports?
TL: I play high school sports because it's become a part of who I am. I genuinely enjoy the competition and getting to compete with my closest friends.
D9Sports: Who has had the most influence on your athletic career and why?
TL: My parents have had the most impact on my athletic career. They're always pushing me to do my best and try harder.
D9Sports: If you could change one thing about high school sports, what would it be and why?
TL: If I could change one thing about high school sports it would be to get a bigger support system at games/meets. Only certain sports get a crowd, and I know tennis and track are ones that don't.
D9Sports: If you could be president for a day, what would be the one major thing you would do?
TL: As President for a day, I would have certain states revisit abortion laws.
D9Sports: What is your ideal place to live? County, City, Suburb? Why?
TL: My ideal place to live would be in the Suburbs because it's not too crowded like the city but you aren't completely isolated like you are on the country.
D9Sports: What would someone who doesn't know you be surprised to find out about you?
TL: I can juggle!
D9Sports: What is your strongest subject in school?
TL: English is my best subject in school.
D9Sports: If there was one period in history or one event in history you could go back to, what would it be?
TL: I would love to go back to 1969 when we first landed on the moon. I feel like it would just be amazing to watch that happen.
D9Sports: What question do you wish I would have asked you? And what is the answer to it?
TL: "What do you want to do after college?" And my answer would be, I wasn't to be a high school physical education teacher and coach tennis and track.