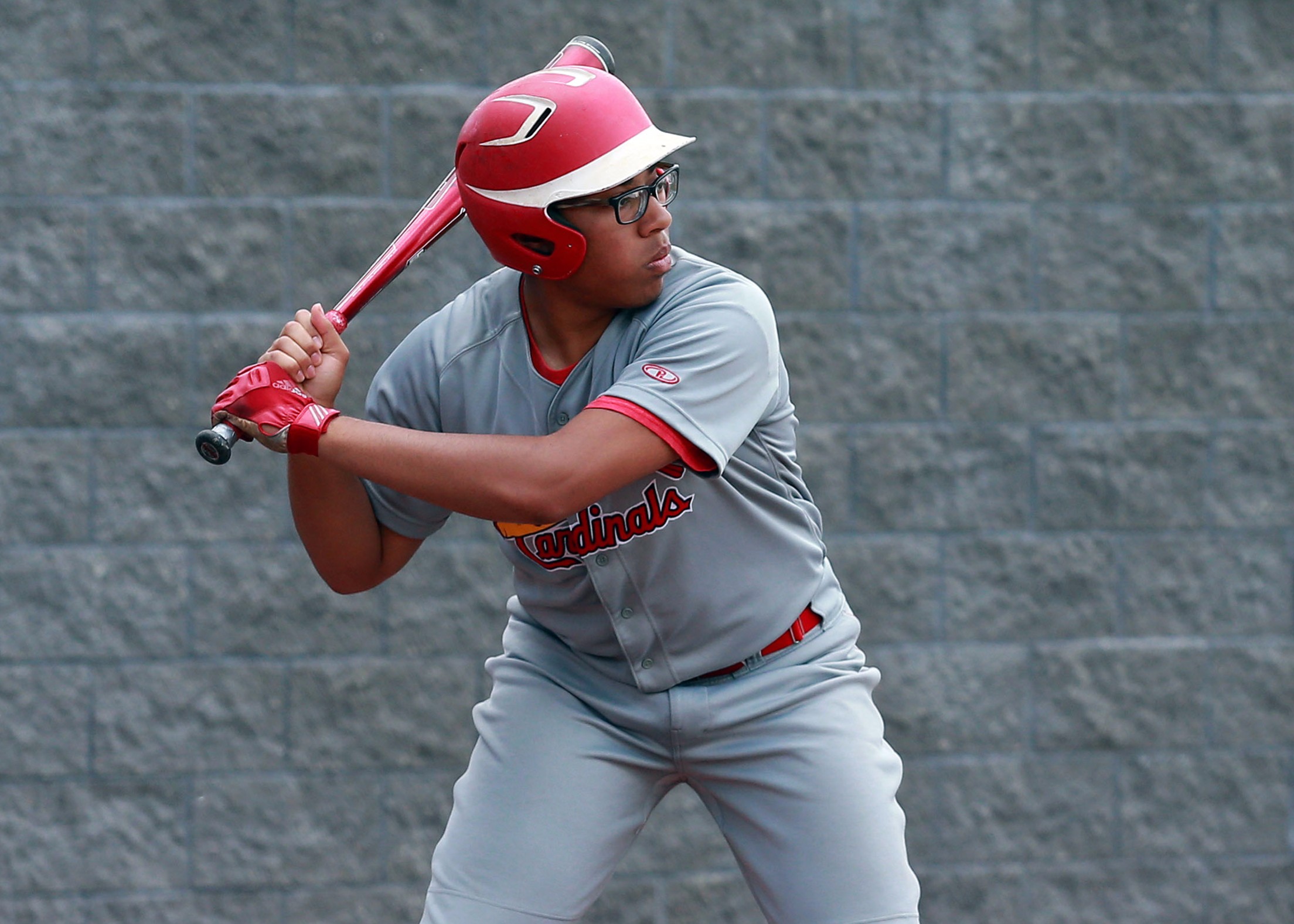 D9Sports.com and EYT Media are doing a series of player profiles on returning high-school athletes this summer. The year in school listed by the athlete is the year the athlete is entering this fall.
THOMAS GRECCO – Junior – DuBois Central Catholic
Son of: Mary And Joe Grecco
Sports Played: Basketball and Baseball
2015-16 Highlights: Thomas was the starting first baseman for DuBois Central Catholic and hit .475 in the regular season with four doubles, 14 runs scored and a team-leading 21 RBIs while helping the Cardinals to the District 9 Class A title. He also pitched in six games going 5-0 with a 1.25 ERA. He struck out 39 in 22 ⅓ innings of work. In basketball, he was DCC's fourth-leading scorer averaging 4.3 points per game.
Post High School Goals: Grecco would like to attend college after he graduates and continue his baseball career. He is not sure what he wants to major in but is thinking something in business or finance.
Q&A With Thomas Grecco
D9Sports: Do you have a favorite sport, and if so why?
TG: Even though I'm better at baseball, my favorite sport would probably be basketball. There's something about the fast pace of the game and the brotherly team feeling. There really is no better feeling than that.
D9: What is your best high-school related sports memory and why?
TG: My favorite memory would be winning the District 9 title in baseball this past year.
D9: Has there been a coach and/or teacher who has influenced you the most in your high-school career to this point, and if so, why?
TG: All of the coaches I have had were always great at pushing me to my fullest potential and teaching me new things as I go along. One that stands out would be Coach Monaco. He always has the best advice and really changes your mentality for the better. He's the type of coach that will push you to the limits, and he always gets great results. Also, every one of the baseball coaches at my school.
D9: What do you like best about playing sports in high school?
TG: I love the team atmosphere and being surrounded by a bunch of friends with the same goal and motivation to win.
D9: What is the hardest part about playing sports in high school?
TG: Trying to balance your social life and practice as well as school work. It can be very challenging at times.
D9: How much offseason work do you put into your sports?
TG: During the summer, I find myself playing baseball for most of it on travel teams and stuff. Once baseball is over, I start to prepare for open gyms in basketball. I spend quite a bit of time on offseason work.
D9: What is your favorite subject in school?
TG: Either English or History. I really enjoy both classes.
D9: What do you like to do for fun when you aren't playing sports?
TG: I like to hang out with friends and sit around fires. It's funny though most of the time when I hang around friends we decide to play basketball or something.
D9: What are your goals for the upcoming school year both sports wise and academically?
TG :My goal is to perform better in both. Hopefully, get all A's, and make the Central family proud.