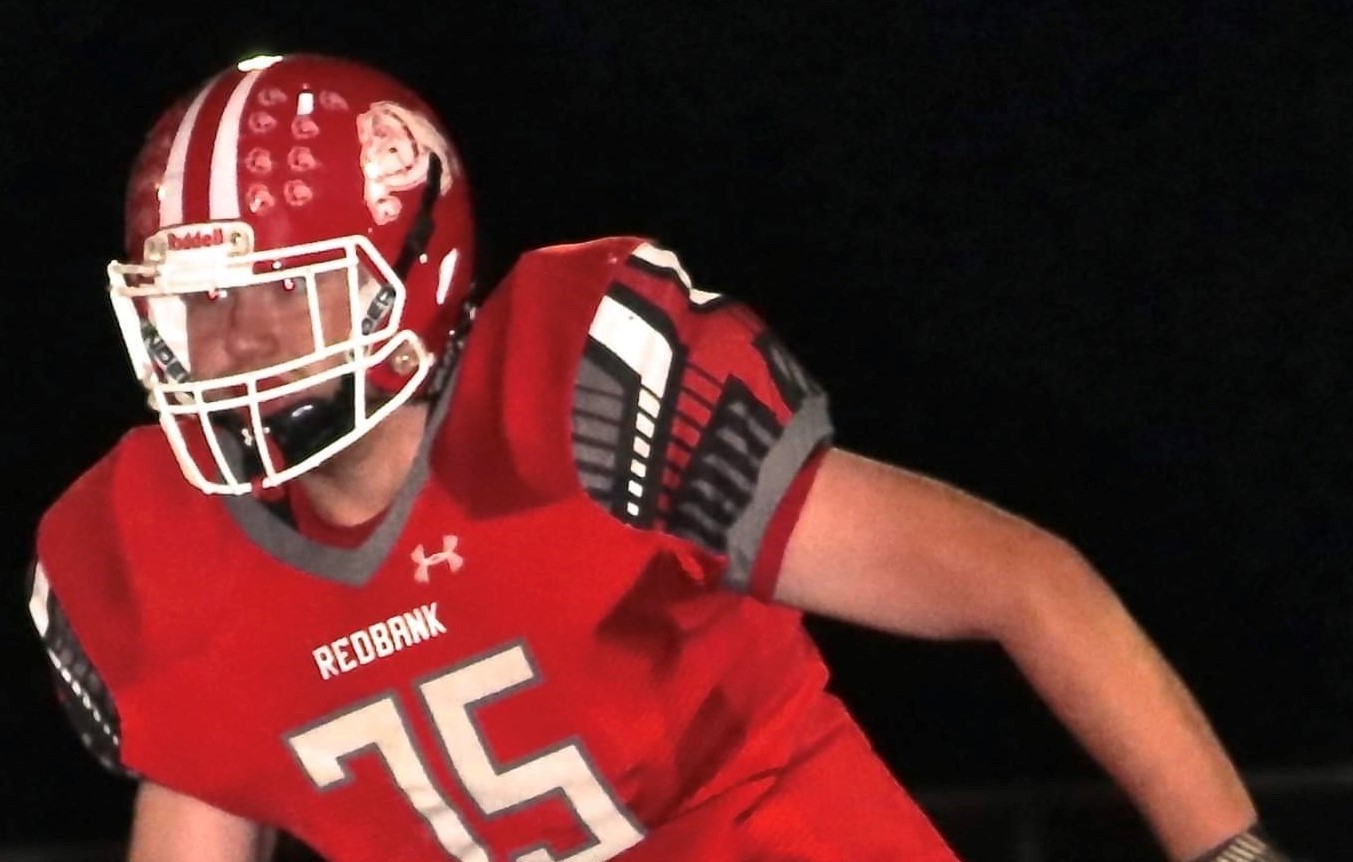 D9Sports.com/EYT Media is doing a series of player profiles on returning high-school athletes this summer. The year in school listed by the athlete is the year the athlete is entering this fall.
(Submitted photo)
TRENT BOWERSOX – SENIOR – REDBANK VALLEY
Son of: Ryan and Amy Bowersox
Sports Played: Football
Family Members Playing/Played Sports: His dad and all of his uncles (Tyler, Scott , Eric, and Drake) played football.
2018-19 Highlights: He was named first-team District 9 Small School South All-Conference. His play on the offensive line helped the Bulldogs average 333.8 yards per game.
Post-High School Plans: He would like to go to college and play college football.
Q&A With Trent Bowersox
D9Sports: What is your favorite sport to participate in and why?
TB: Football because of the bonds I have with my coaches and teammates.
D9Sports: What is your favorite memory, moment, game from playing high school sports?
TB: Helping Clint Thurston break the rushing records.
D9Sports: Why do you play high school sports?
TB: I play them because I like the competitiveness.
D9Sports: Who has had the most influence on your athletic career and why?
TB: Coach (Blane) Gold because if it wasn't for him I probably wouldn't have played varsity football.
D9Sports: If you could change one thing about high school sports, what would it be and why?
TB: Make the games longer because they go by so quick.
D9Sports: If you could be president for a day, what would be the one major thing you would do?
TB: Prevent immigration.
D9Sports: What is your ideal place to live? County, City, Suburb? Why?
TB: Suburb, I don't want it to be populated but I don't want to not have anybody around.
D9Sports: What would someone who doesn't know you be surprised to find out about you?
TB: I'm funny.
D9Sports: What is your strongest subject in school?
TB: Math
D9Sports: If there was one period in history or one event in history you could go back to, what would it be?
TB: World War I to see how people lived back then.
D9Sports: What question do you wish I would have asked you? And what is the answer to it?
TB: What teammate has taught you the most during my football career?
Logan Minich.