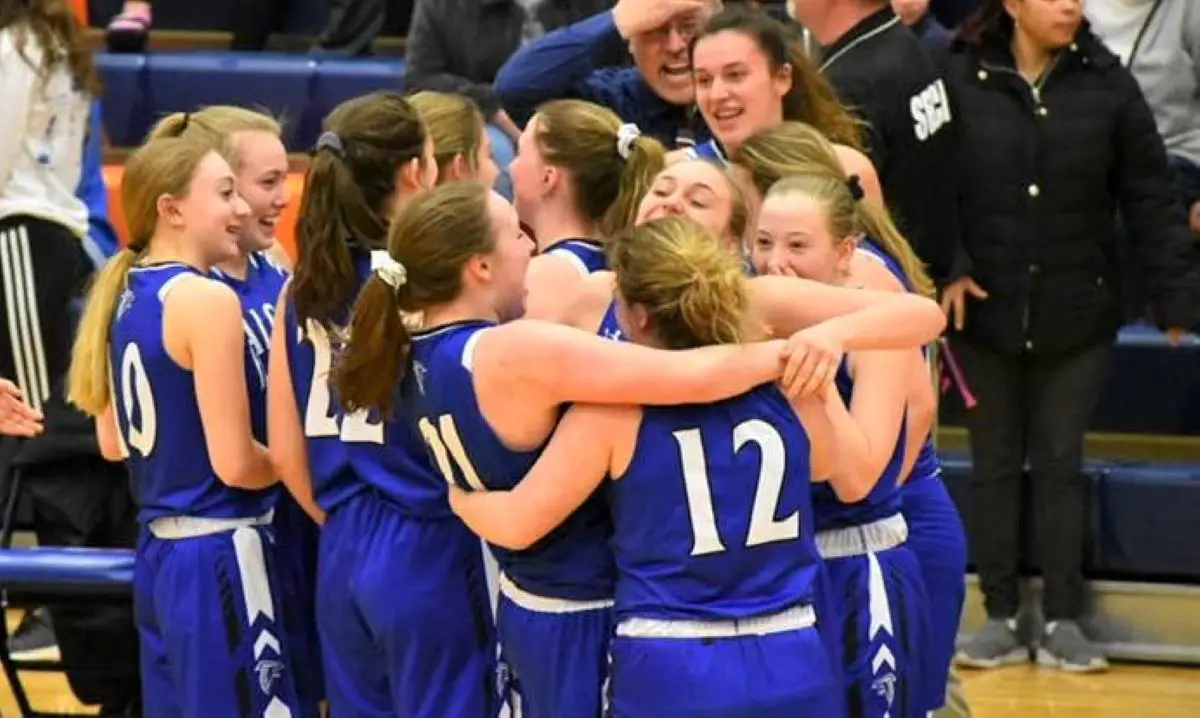 Over the past month, D9Sports.com editor Chris Rossetti ran down his Top 25 stories from the 2018-19 school year. Now it's your chance to tell us what you think the top stories were (from Chris' list or another not on his list).
(Photo by Cynthia Cullen Rapp)
Using the poll below, vote for your Top Five moments/stories of the year. Voting will remain open until Aug. 5. If you need a reminder of what made the moments/stories for Chris, see the full list below the voting.
What was your top/favorite moment of the 2018-19 Sports Season
Sherry, Newton take home PIAA girls' track and field individual titles (13%, 203 Votes)
Chambers Sets District 9 Boys' Basketball Scoring Mark (12%, 176 Votes)
Winning one for the coach, Kane rallies behind Dave Kiehl (10%, 154 Votes)
Chambers steal and miracle Shot (9%, 140 Votes)
North Clarion Girls' Basketball gets unexpected three-peat (8%, 126 Votes)
Ella Marconi's terrific season caps terrific career (7%, 107 Votes)
Whitehill, Scott win PIAA wrestling crowns, English finishes second (6%, 85 Votes)
Other (5%, 80 Votes)
A-C Valley girls' basketball makes school history (5%, 73 Votes)
Moving up in class? No problem, Ridgway Football wins third straight D9 title (3%, 41 Votes)
ECC Baseball goes from D9 fifth seed to final eight in the state (2%, 37 Votes)
Brookville's Record-Setting 4x100-meter boys' relay team (2%, 36 Votes)
Brookville boys' track finishes second in the state (2%, 32 Votes)
DCC softball reaches PIAA title game (2%, 31 Votes)
Ridgway Boys' Basketball reaches PIAA quarterfinals (2%, 28 Votes)
Moniteau Baseball battles back to win D9 title (2%, 25 Votes)
Cranberry softball reaches PIAA semifinals (1%, 19 Votes)
Clarion-Limestone/Clarion football programs combine (1%, 17 Votes)
Brookville Wrestling, a D9 Dynasty (1%, 15 Votes)
Curwensville head coach Andy Evanko passes away after a long fight with ALS (1%, 14 Votes)
Young Clearfield softball team reaches PIAA semifinals (1%, 14 Votes)
Callen nearly unhittable (1%, 14 Votes)
C-L's Newcomb runs into D9 record book (1%, 13 Votes)
Clarion Volleyball Wins D9 Title, Advances to PIAA quarterfinals (1%, 12 Votes)
Six D9 Cross Country athletes medal at PIAAs (1%, 12 Votes)
Wruble's Clutch Hit (1%, 9 Votes)
Total Voters: 1,069
Loading ...