Around the League: March 12, 2021. Powered by Eric Shick Insurance.
Missing your team? Email scores and stats to sports@d9sports.com.
(Archived Photo from 2019-20 by: Jared Bakaysa)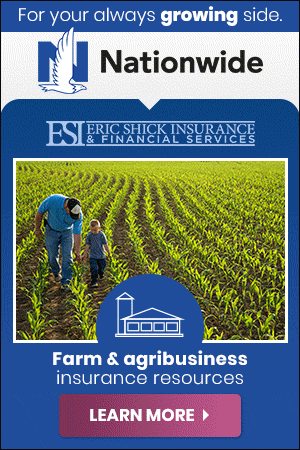 Boys Results
Clarion 55, Elk County Catholic 49
Clarion stayed one step ahead of Elk County Catholic all night in the Bobcats 55-49 upset win in the Class A semifinals.
The Bobcats took a 30-23 lead at the half courtesy of a solid team scoring effort, with four Bobcats scoring 5+ points in the opening half. After Clarion saw their lead shrink to three after the third quarter, the Bobcats limited the Crusaders' offense, allowing only eleven fourth-quarter points. Clarion also sealed the deal at the free-throw line, converting on 12-of-14 fourth-quarter attempts to clinch the win.
Cal German was the Bobcats' top scorer, totaling 17 points. Beau Verdill and Hunter Craddock also reached double figures for Clarion, scoring 14 and 13 points, respectively. Mark Kraus led the Crusaders with 17 points.
Clarion will advance to the Class A finals, where they will travel to battle Johnsonburg on Tuesday.
Read the full recap here.
Girls Results
Punxsutawney 60, Moniteau 37
Moniteau hung tough through the first quarter, but the dominant Chucks quickly asserted their dominance to complete their perfect D9 campaign, taking the AAA title via a 60-37 win.
The Chucks took charge of the contest in the second quarter to grow their lead into double digits. Punxsutawney continued to increase their lead through the remainder of the contest, clinching the title in a characteristically dominant fashion.
Riley Presloid led the Chucks with 17 points, while Sarah Weaver added 15. Aslyn Pry led all scorers with 23 points.
Keystone 42, Brockway 31
Keystone led the entire contest and used a big second half to take home the D9 Class AA Girls title in a 42-31 win over Brockway.
Keystone took narrow leads after the first and second quarters before breaking the game open in the third period, taking an 11 point lead. The Panthers slowed things down in the fourth but continued to build their lead, stopping any Brockway attempt at a comeback to win the title.
Emily Lauer led the Panthers with 15 points. Jozee Weaver and Natalie Bowser scored 11 points apiece and also provided standout defensive efforts while cleaning up on the boards. Danielle Wood scored 14 points for Brockway. Selena Buttery also contributed 11 points for the Rovers.
Read the full recap here.