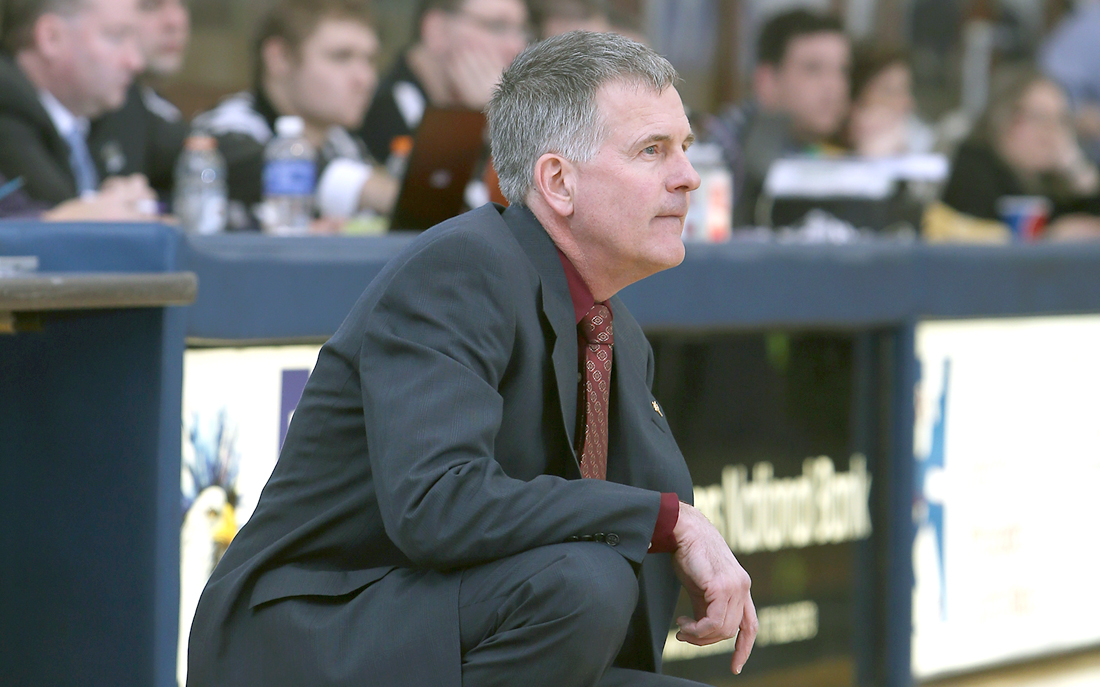 HERSHEY — Longtime Elk County Catholic Crusaders basketball coach Aaron Straub has more on his plate than just calling plays from the sideline.
For the past 31 years, he's been the school's athletic director and at this year's Pennsylvania State Athletic Directors Association's annual convention in Hershey earlier this month, he became an award-winning one.
Straub was honored with this year's Distinguished Serivce Award which goes to an active athletic director and PSADA member in recognition of special contributions, including leadership and service, at the state, district and local level.
Straub has served on the PIAA District 9 Committee since 1989 and has served as the vice-chairman for the past eight years.
He and his wife Joanne have been married for 33 years and have three children — A.J., Doug and Allison — and four grandchildren.
The award began on an annual basis in 1987 and Straub is the first D9 athletic director to win the honor. He's not the first D9 AD to gain state recognition, however. Karns City's Tom Wagner won the NIAA (National Interscholastic Athletic Association) State Award of Merit in 2007 and the PA State Athletic Director of the Year in 2007.
Other D9 athletic directors received PSADA Regional Athletic Director of the Year awards, including Straub in 2004. Others are Brockway's John McNulty (1993), Brookville's Bob Tonkin (2000), Clearfield's Larry Stiner (2002), Bradford's Tim Walter (2009) and DuBois' Pam Murdock (2012).