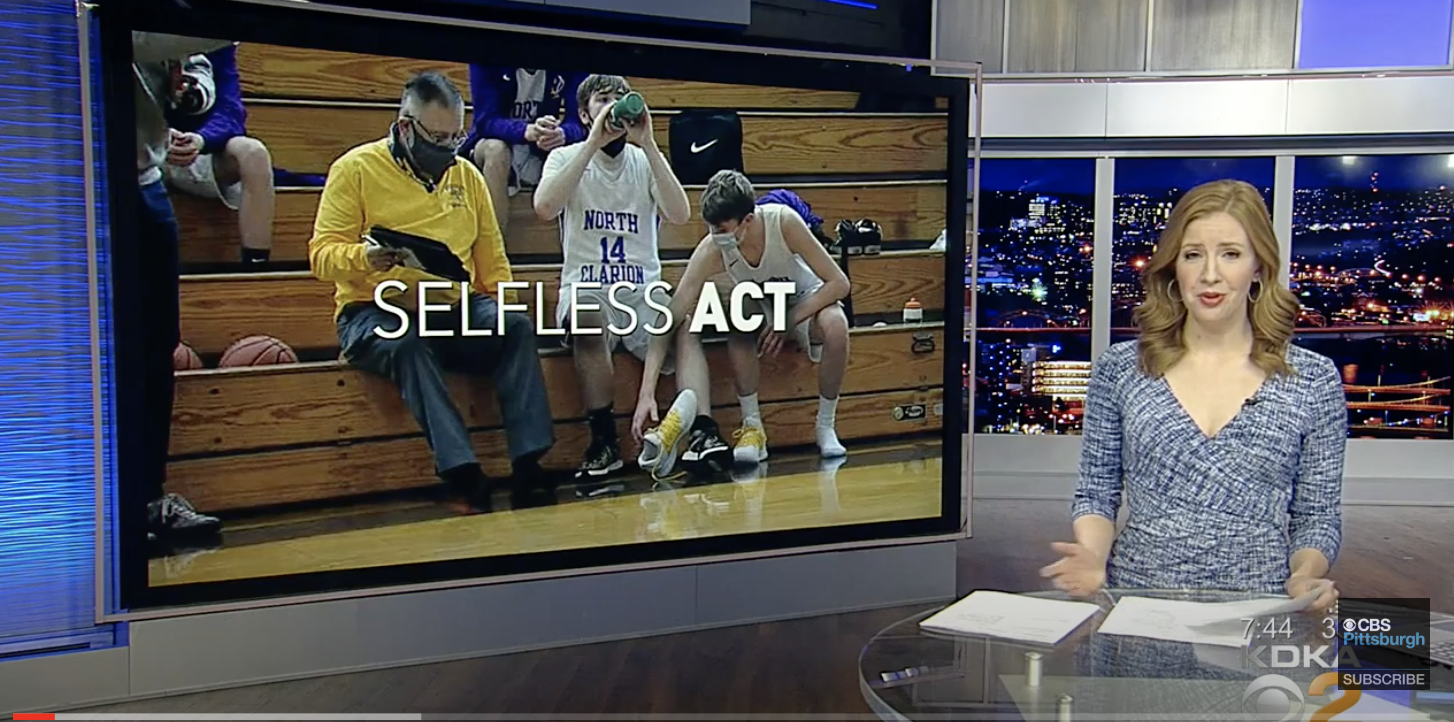 FRILLS CORNERS, Pa. – The story of a North Clarion assistant coach giving his shoes to a player first published by exploreClarion.com has gone viral.
KDKA told the story of Assistant Coach Mike Brown finding his shoes during a game so they could continue playing. Anchor Meghan Schiller also conducted an on-air interview with Coach Brown.
Many of his former players and friends took to social media to praise his actions and commitment to players.
The KDKA video from YouTube follows:
A link to the original story is at
North Clarion: It's Got to Be the Shoes.