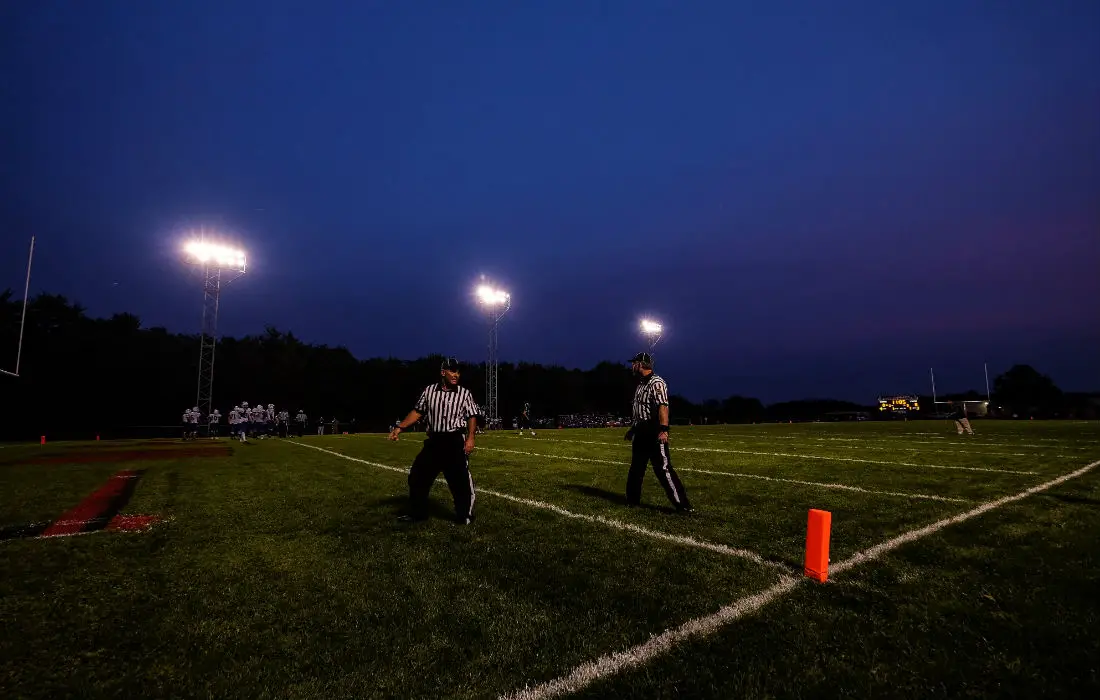 CLARION, Pa. – High school football full-contact practice started this week, and the week concludes with local teams involved in scrimmages.
Here is a list of scrimmages that have been reported to D9Sports.com for District 9 for Saturday, Aug. 20. All scrimmages and times are subject to change without notice. Note that many of the scrimmages are tri-scrimmages this season.
In addition, eight KSAC teams elected not to play a Week Zero game and will be scrimmaging each other Friday, Aug. 26. Those games are listed below.
Aug. 20
Youngsville and Port Allegany at Bradford, 11 a.m.
Brookville and Otto-Eldred at Ridgway (at Ridgway High School Football Field), 10 a.m.
Cameron County at West Greene, 7 p.m.
Marion Center at Clarion, 10:30 a.m.
Clarion-Limestone and Sheffield at Kane, 9 a.m.
Clearfield and Altoona at Hollidaysburg, 10 a.m.
Curwensville at Coudersport, 10 a.m.
State College and Williamsport at DuBois, 10 a.m.
Smethport at Elk County Catholic (at St. Marys' Dutch Country Stadium), 10 a.m.
Karns City at Greenville, 10 a.m.
Cochranton at Keystone, 10:30 a.m. (Location change)
Moniteau at Laurel, 10 a.m.
Punxsutawney and Union at West Shamokin, 10 a.m. (Location change)
Redbank Valley at Homer-Center, 10 a.m.
St. Marys at Warren, 10 a.m.
Brockway vs. TBA
Aug. 26
Brookville at Union (at A-C Valley), 6 p.m.
Clarion at St. Marys, 6 p.m.
Punxsutawney at Clarion-Limestone, 6 p.m.
Redbank Valley at Moniteau, 7 p.m.