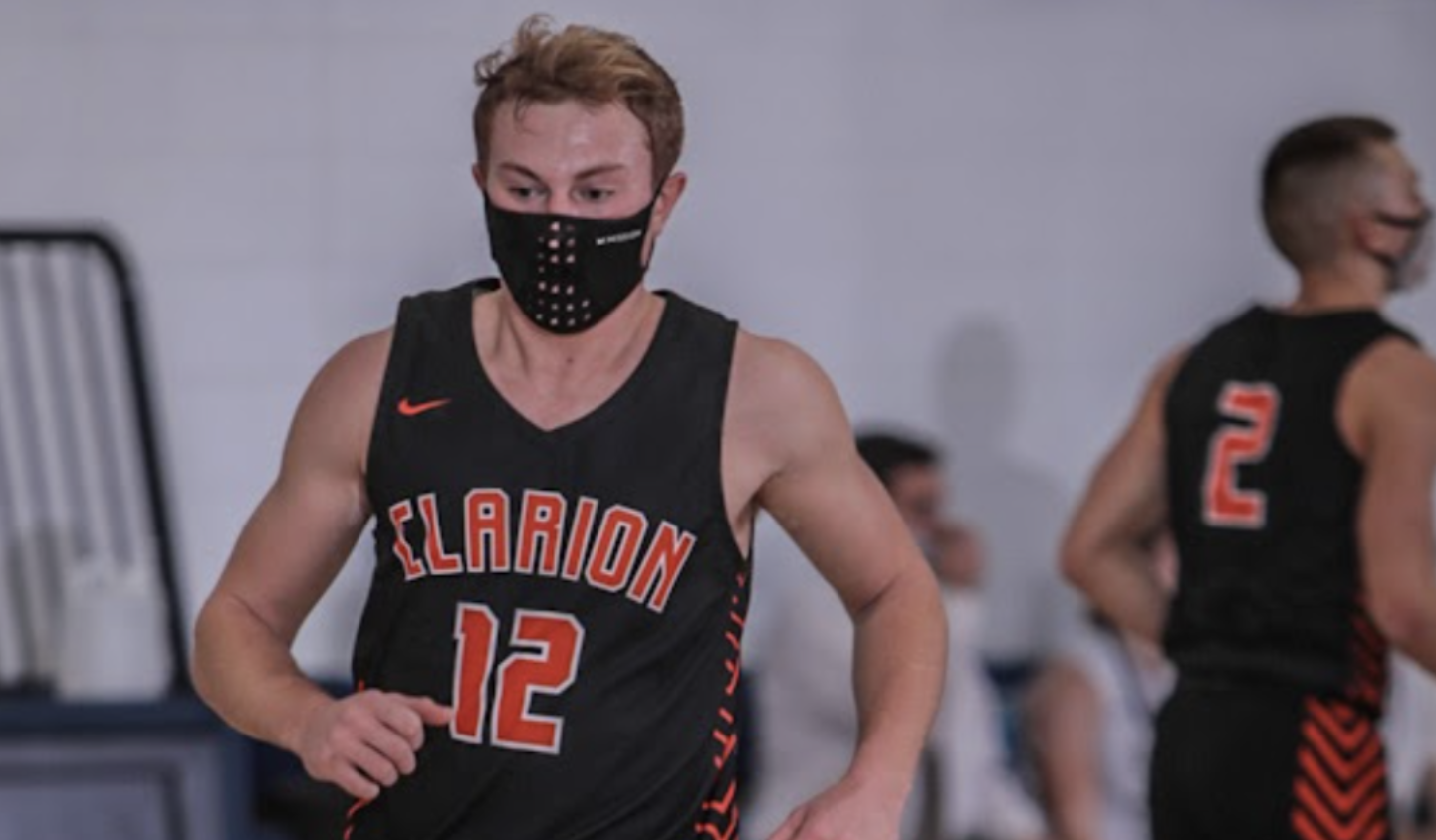 CLARION, Pa. – Hunter Craddock had a monster game, scoring 37 points to lead Clarion to a 100-37 win over Venango Catholic on Wednesday night.
(Photo by Dave Cyphert/ ProPoint Media Photography. More action photos available for print and/or digital purchase are available here.)
Craddock scored all 37 of his points in the first three quarters, a period where Clarion totaled 91 points. Craddock also added 11 rebounds to complete his double-double. Cal German scored 19 points while adding eight assists and six steals. Christian Simko scored 13 points, picked up nine rebounds, and added five steals. The Bobcats jumped out to a quick 36-15 lead after the first quarter and never looked back.
Andrew Burda led the Vikings with 11 points. Clarion advances to 6-2 overall, while Venango Catholic drops to 1-4. Clarion will travel to face Forest Area on January 29.