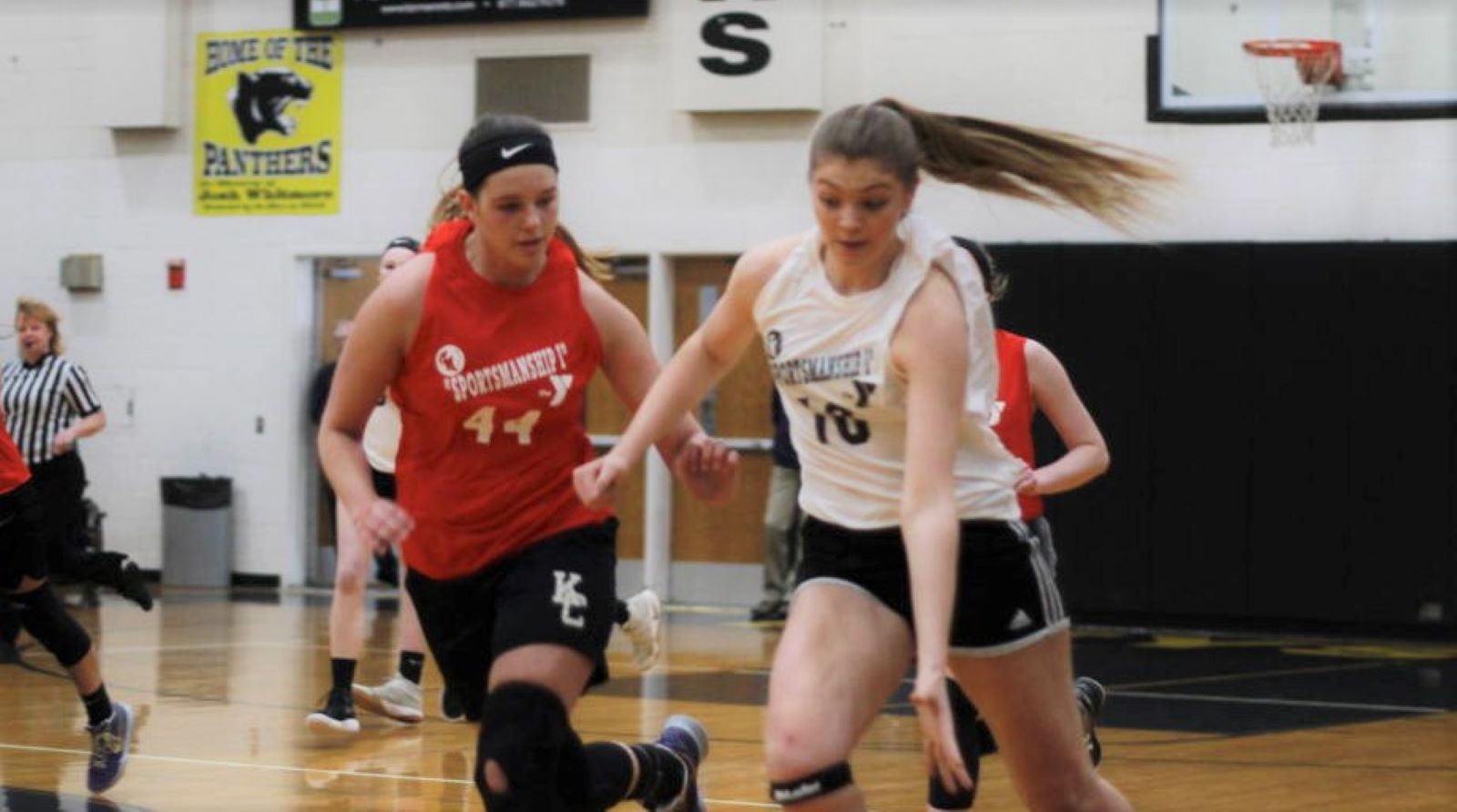 CLARION, Pa. – The 19th annual Clarion County YMCA Sportsmanship 1 District 9 Boys' and Girls' All-Star Basketball Games will be played Saturday, March 30, at Keystone High School.
(Photo by Jared Bakaysa of JB Graphics. See more of Bakaysa's work here)
Click here for the All-Star Game Website
The games, featuring some of the top senior talents in District 9, will be played at 1 p.m. (girls' contest) and 3 p.m. (boys' contest).
Each game will feature two 10-person squads competing against each other in 40-minute games.
The teams are as follows:
Girls' Team White coached by A-C Valley's Dave Sherman and Clarion's Rodger Walter:
Cami McNany (A-C Valley), Abbi Anderson (Northern Potter), Maddy Craig (Clarion-Limestone), Chelsea DeSalve (DuBois), Alayna Ryan (Clearfield), Wendy Beveridge (Clarion), Malliah Schreck (Cranberry), Olivia Boocks (A-C Valley), Kylee Eaton (A-C Valley), Madi Weber (Curwensville).
Girls' Team Blue coached by Johnsonburg's Mike King and Kane's Dave Kiehl:
Sady VanAlstine (Elk County Catholic), Cassidy King (Johnsonburg), Gabby Carll (North Clarion), Alyvia McKimm (Cameron County), Hannah Buhl (Kane), Lindsey Kocjancic (Johnsonburg), McKenzie Hovis (Keystone), Kate Horner (Punxsutawney), Ella Marconi (Kane), Shae Black (Coudersport).
Boys' Team White coached by Clarion-Limestone's Joe Ferguson and Ridgway's Tony Allegretto:
Zane Puhala (Brockway), Jake Reynolds (Ridgway), Jonathan Cruz (DuBois), Isaac Schloder (Johnsonburg), Christian Bakaysa (Curwensville), Ian Callen (Clarion-Limestone), Daunte Allegretto (Ridgway), Blake Burgett (Austin), Dempsey Glover (Austin), Will Thompson (Ridgway).
Boys' Team Blue coached by North Clarion's Andy Bish and Redbank Valley's Emmanuel Marshall:
Austin Fahlor (Karns City), Nick Smith (Redbank Valley),Ben Gillispie (Venango Catholic), Keaton Kahle (Redbank Valley), Alec Wehler (Elk County Catholic), Korey Mills (North Clarion), Tyler McCord-Wolbert (North Clarion), Ethan Blose (Punxsutawney), Alex Breindel (Elk County Catholic), Kyle Mills (North Clarion).
Coudersport's Owen Chambers, Cameron County's Jake Walters and Marcus Brown and DuBois Central Catholic's Justin Miknis were invited to play in the game but had prior commitments.
In addition to the games, there will be a 32-shooting contest for both the boys' and girls' players where each player takes five 3-point shots, five pull-up jumpers, five layups and finishes with a 1-and-1 free throws where if you make the first one you get the second one. The made 3-point shots gets three points, the jumpers two points and the layups and free throws one point for a total of 32. Players have two minutes to complete all 17 shots.
The day will also feature the third- and fourth-grade basketball teams from the Clarion County YMCA playing exhibition games at halftime of each game with the girls' teams playing at halftime of the girls' game and the boys' team playing at halftime of the boys' game. Those games will be 10-minute running clock games.
The games will be broadcast via exploreRadio online radio available through exploreClarion.com and D9Sports.com.