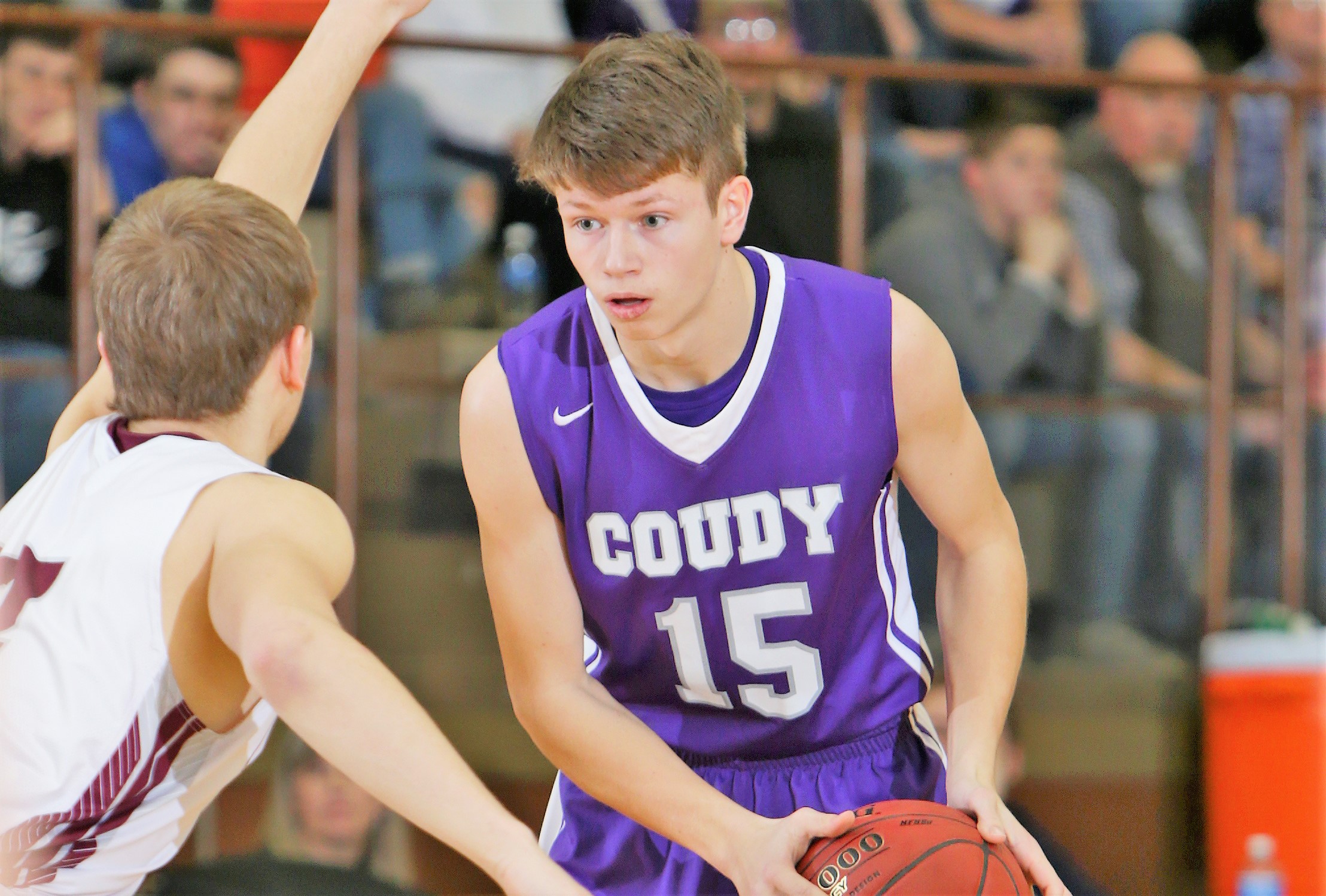 SHIPPENVILLE, Pa. – An all-state selection headlines the 2018-19 All American Awards & Engraving D9Sports.com All-District 9 Pre-season Boys' Basketball team.
(Photo of Coudersport's Owen Chambers. Photo by Paul Burdick. Check out more of Burdick's work here)
Owen Chambers of Coudersport is the all-state selection returning from a year ago. The senior guard averaged 24.9 points, 5.1 rebounds, 2.7 assists and 2.1 steals per game while hitting 94 3-pointers, shooting 52.6 percent from the field and 90.7 percent from the free-throw line. He enters his senior season with 1,439 career points.
Joining Chambers in being honored in the preseason are DuBois Central Catholic's Justin Miknis, Bradford's Tyler Gigliotti, Port Allegany's Howie Stuckey and Ridgway's Daunte Allegretto.
Miknis, a senior, was a second-team All-District selection last season after finishing third in District 9 in scoring at 21.9 points per game. He goes into his senior season with 1,003 career points.
Gigliotti, a junior, Stuckey, a junior, and Allegretto, a senior, were all third-team All-District choices in 2018.
Gigliotti averaged 14.6 points per game, Stuckey 20.9 points per game and Allegretto 7.8 points, 4.5 assists, 2.8 steals and 2.1 rebounds per contest.
2018-19 ALL AMERICAN AWARDS & ENGRAVING D9SPORTS.COM PRESEASON BOYS' ALL-DISTRICT TEAM
Daunte Allegretto – Sr. – Ridgway
Owen Chambers – Sr. – Coudersport
Tyler Gigliotti – Jr. – Bradford
Justin Miknis – Sr. – DuBois Central Catholic
Howie Stuckey – Jr. – Port Allegany