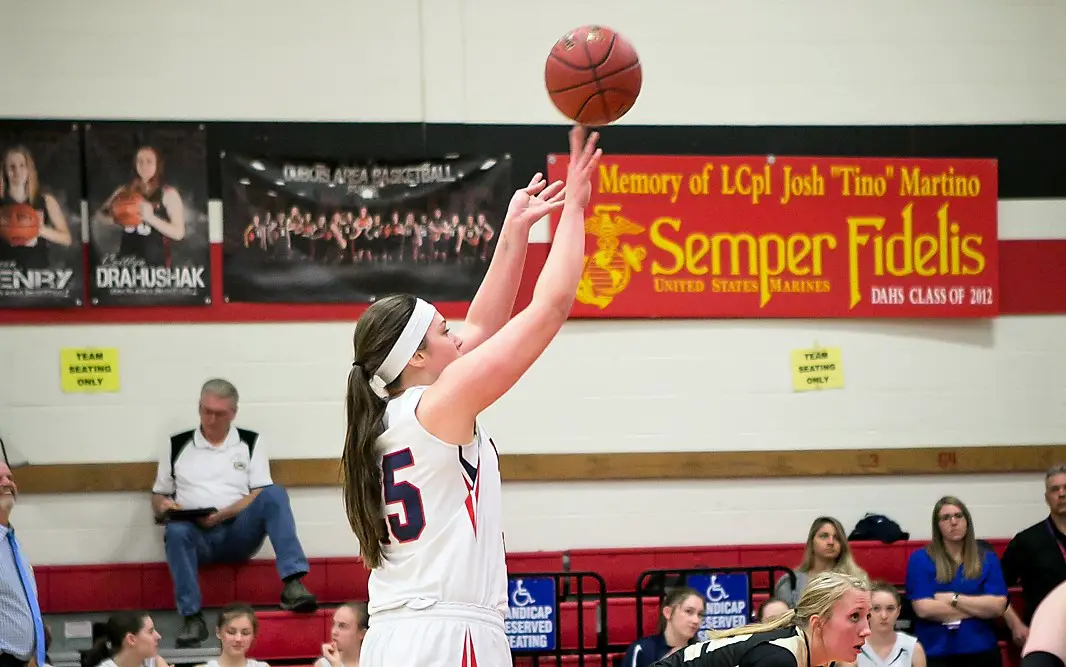 SHIPPENVILLE, Pa. – An all-state selection and four additional All-District players from a year ago make up the 2018-19 All American Awards & Engraving D9Sports.com All-District 9 Preseason Girls' Basketball team.
(Photo of Kane's Ella Marconi. Photo by Tessa Boschert. Check out more of Boschert's work here)
Kane's Ella Marconi, a senior, is the returning All-State performer.
Marconi averaged a season double-double a year ago with 15.3 points and 10.5 rebounds per game while also adding 3.5 blocks and 1.1 steals per contest. She enters her senior season with 1,072 career points.
Joining Marconi in earning preseason honors are Clearfield senior Alayna Ryan, Cranberry senior Malliah Schreck, Johnsonburg senior Cassidy King and Brookville junior Marcy Schindler.
Ryan and Schreck were second-team All-District selections last year with King and Schindler adding third-team selections in 2018.
Ryan averaged 14.5 points, 6.1 assists, 4.9 rebounds and 3.4 steals per game with Schreck contributing 18.5 points per game.
King scored 17.0 points per contest and added 6.3 rebounds, 4.3 steals and 3.4 assists per game, while Schindler led Brookville to the D9 Class 3A title and a second-round PIAA appearance by scoring 10.5 points per game to go with 8.7 rebounds, 2.3 blocks, 2.2 steals and 1.8 assists per game.
2018-19 ALL AMERICAN AWARDS & ENGRAVING D9SPORTS.COM PRESEASON GIRLS' ALL-DISTRICT TEAM
Cassidy King – Johnsonburg
Ella Marconi – Kane
Alayna Ryan – Clearfield
Marcy Schindler – Brookville
Malliah Schreck – Cranberry