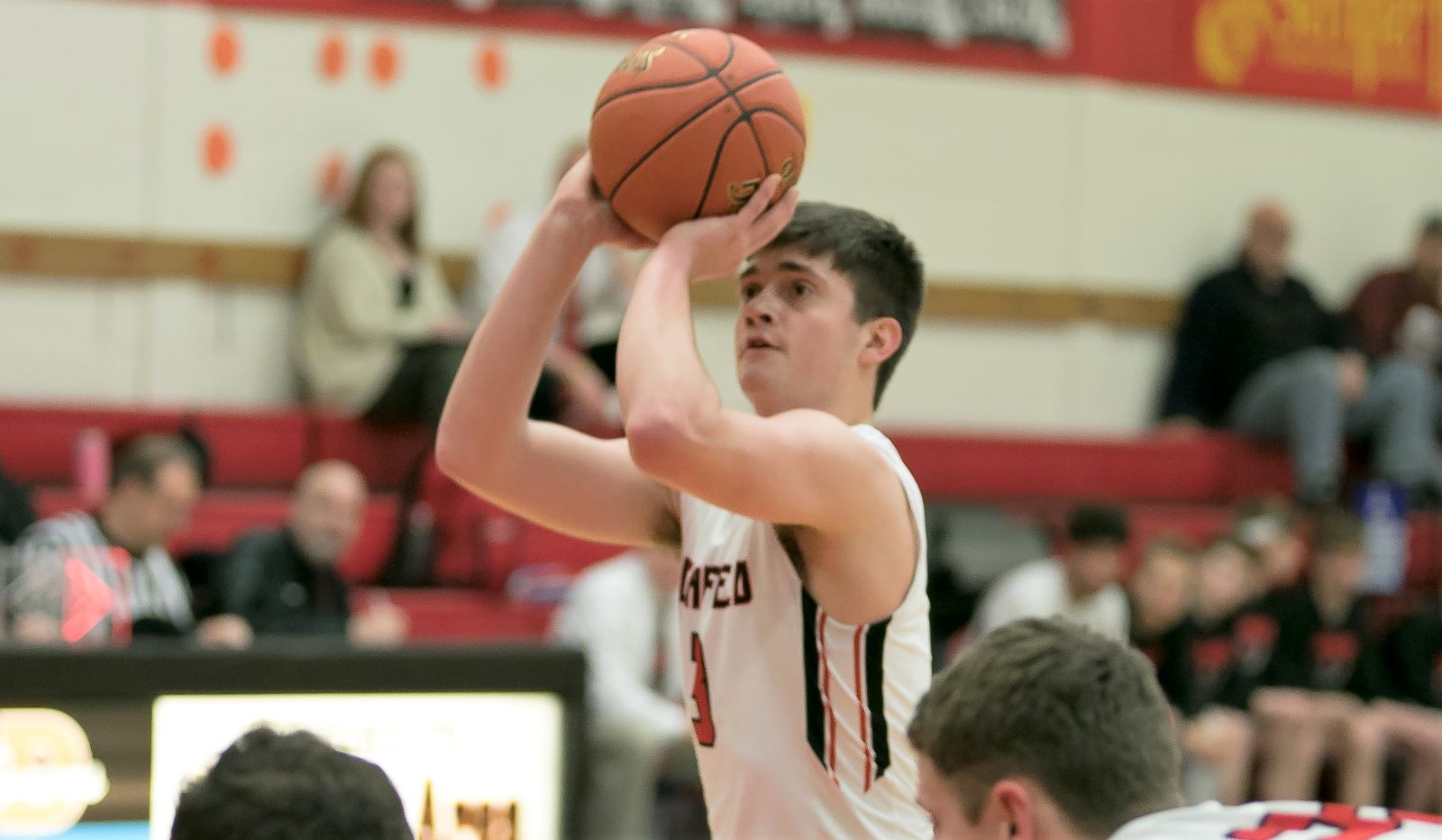 SHIPPENVILLE, Pa. – A pair of first-team All-District players from a year ago highlight the 2019-20 All American Awards & Engraving D9Sports.com All-District 9 Preseason Boys' Basketball Team.
(Photo of Clearfield's Cade Walker. Photo by Jared Bakaysa of JB Graphics. See more of Bakaysa's work here)
DuBois' Chase Husted and Clearfield's Cade Walker were both first-team selections on the 2019 postseason team, and they are joined on the 2019-20 preseason squad by three second-team choices from 2019 including Clarion-Limestone's Hayden Callen, Bradford's Tyler Gigliotti and Johnsonburg's Austin Green.
Husted is coming off a season that saw him average 15.1 points and 9.2 rebounds per game, while Walker averaged 18.1 points and 7.0 rebounds per contest.
Callen scored 16.7 points per game and added 8.9 rebounds and 3.9 blocks per contest last year, while Gigliotti averaged 18.2 points. 3.7 rebounds and 2.4 assists per contest. Green led Johnsonburg with 18.6 points per game and added 5.9 rebounds and 3.3 steals per contest.
2019-20 ALL AMERICAN AWARDS & ENGRAVING D9SPORTS.COM PRESEASON BOYS' ALL-DISTRICT TEAM
Tyler Gigliotti – Sr., Bradford
Hayden Callen – Jr., Clarion-Limestone
Cade Walker – Sr., Clearfield
Chase Husted – Sr., DuBois
Austin Green – Sr., Johnsonburg