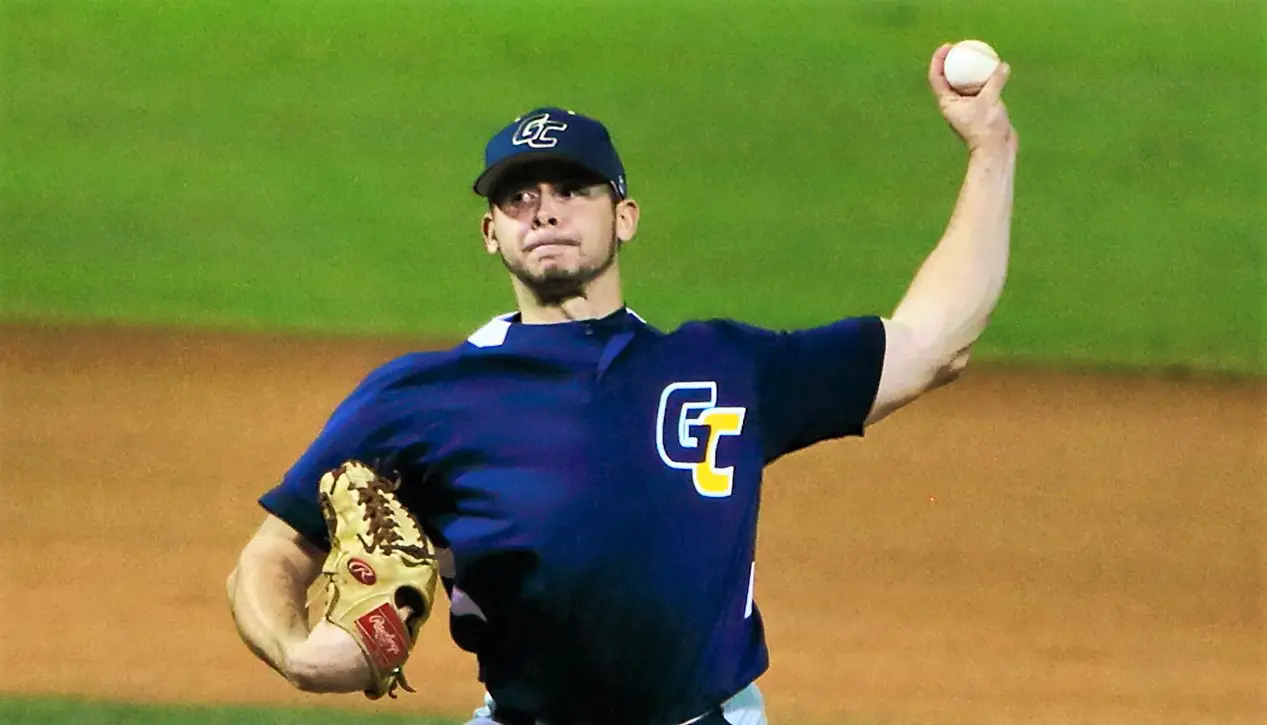 SHIPPENVILLE, Pa. – So, what does a professional baseball player do during his offseason?
If you are Cranberry High grad Dylan Cyphert, recently drafted by the Miami Marlins, you spend some of your time working for us here at EYT Media while also giving some pitching lessons and taking some classes to get closer to your bachelor's degree after earning an associate's degree from Florida Gulf Coast.
"That is pretty common for players to get jobs in the offseason because you aren't making any money. They aren't paying you in the offseason," Cyphert said. "You have to get a job somewhere."
That somewhere turned out, in part, to be working in our newsroom doing whatever general assignments have come his way.
"It's been pretty cool, actually," Cyphert said. "It's pretty cool to be working here. I kind of like it all. I get to post different posts on the website every day. It's not a bad job at all."
Cyphert also spent part of his offseason giving pitching lessons to aspiring young players in the area.
"It's a pretty cool experience," Cyphert said. "It's pretty nice to give back. I really didn't have that when I was growing up, someone local. I always had to travel someplace."
Cyphert also believes continuing his education is important.
"It's pretty important to me because, honestly, with my two-year degree, it's nice having that," Cyphert said. "But, you are going to do a lot more things with a four-year degree. Having that under my belt as a backup would be really nice."
As for his playing career, Cyphert said he didn't see much difference between the low minors and the competition he faced in junior college other than the fact as a pitcher the batters using wooden bats made things easier on him. He did say not having to worry about anything but baseball is strange.
"It's a lot different," Cyphert said. "It's kind of weird not being in class right now and playing baseball after school. You wake up early in the morning…and you are out playing all day. You don't get back until evening. You are out in the sun all day, especially out in Florida."