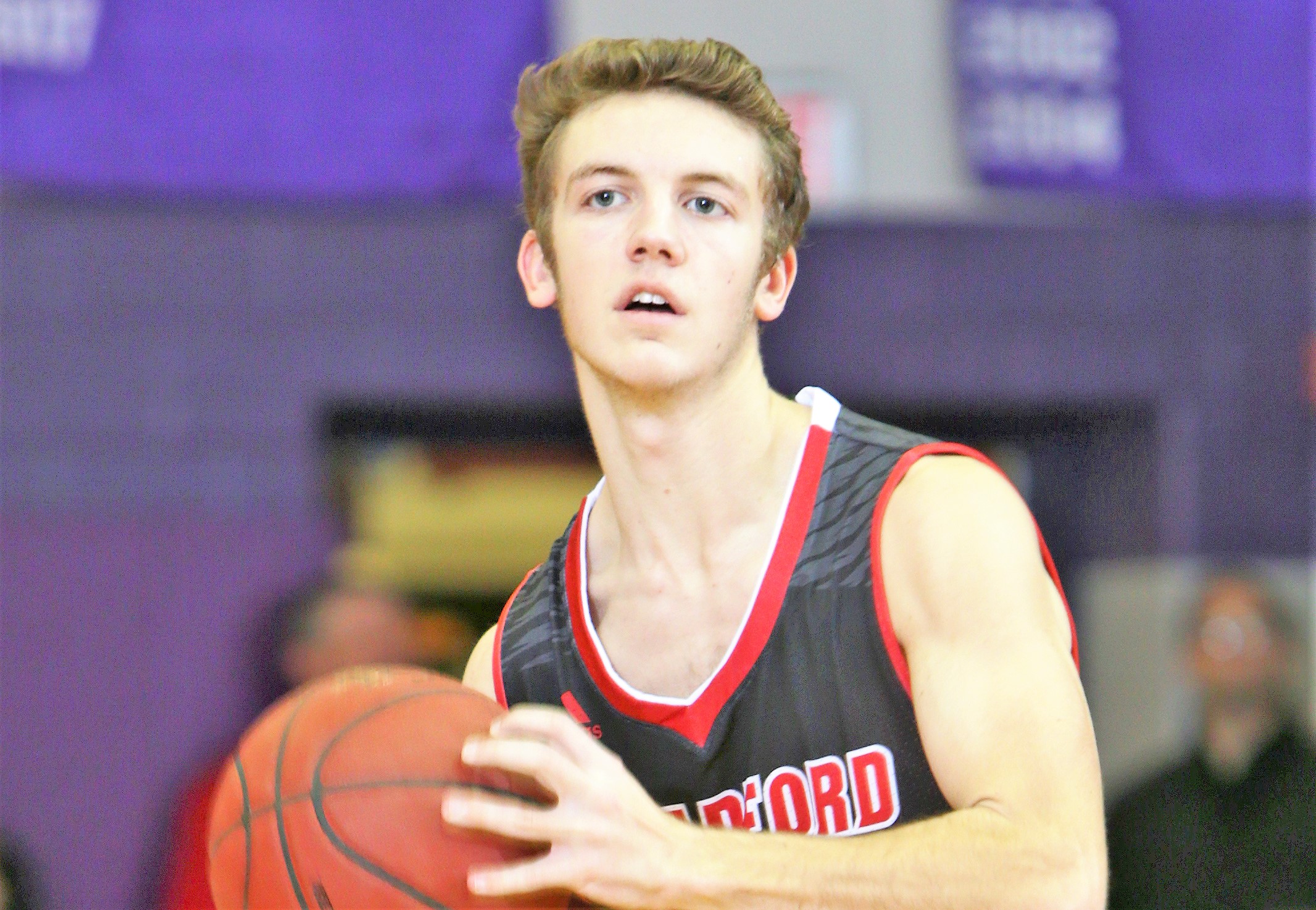 ST. BONAVENTURE, N.Y. – Tyler Gigliotti hit 13 shots on his way to a team-high 33 points to lead Bradford to a 70-64 win over Belfast (N.Y.) in the consolation game of the IAABO Tournament Large School Division at St. Bonaventure University. 
(Photo by Paul Burdick. Check out more of Burdick's work here)
Steve Knowlton added 12 points, Donny Pattison 11 and Gavin Babcock eight for the Owls. Pattison completed a double-double with 11 rebounds with Gigliotti adding six rebounds, three assists and three steals.
Adam Enders exploded for a game-high 39 points for Belfast with Kevin McCumiskey adding 20 points. Enders was 19 of 23 from the free-throw line.